'Ae dil kissi ki yaad mein hota hai beqarar kyun, Jis ne bhula diya tujhay, us ka hai intezar kyun'
Finding love is easy but being able to keep that love alive requires effort and commitment from both sides. Sadly, not every relationship is meant to last and more often than not, the significant other disappoints. We women have had our fair share of wrong men stepping in our lives only to leave us to square one all over again. Modern relationships have lost the core values that are needed to be able to stand by each other's side and choose one another time and time again.
However, what matters the most at the end is how you pick yourself up again from the damage that has led to separation with the man you once or still love. So we asked the ladies how they healed and coped with their breakups and woah, some of the answers are crazy, to say the least.
These Ladies Are Savages!
True, players need to stay away. Where the good men at?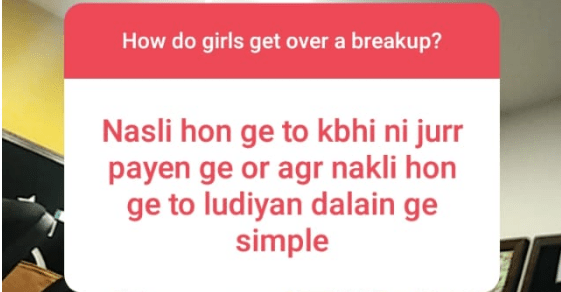 YAS GIRL! Those great best guy friends that have always been there for us are the go-to support system for all your boy problems. So let's never take them for granted.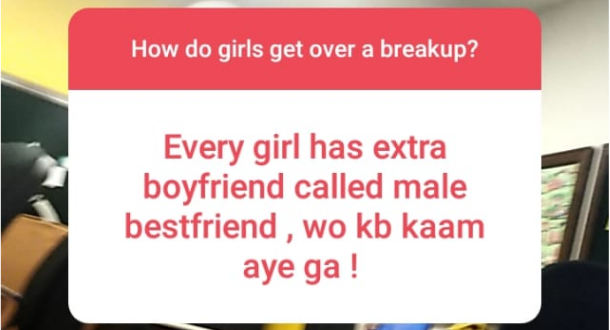 We can't speak for everyone out there but hey, if they find someone worthy then why not? Good luck to all the sistas out there!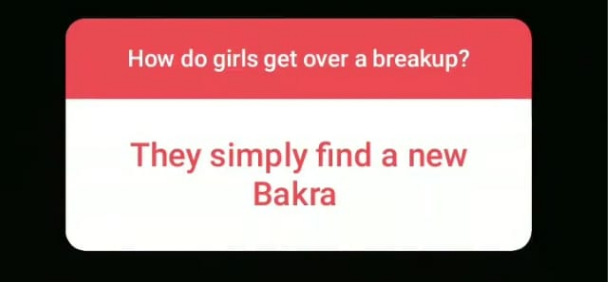 Isn't that how it works? You have to keep playing the field in order to find the one you can eventually settle down with?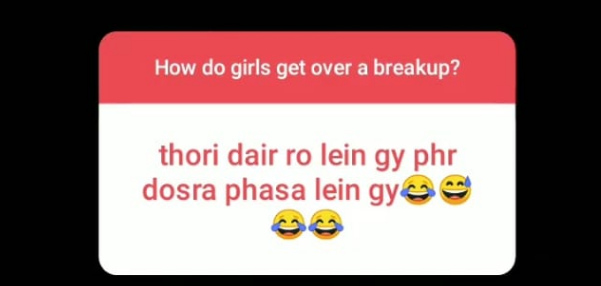 If it was a bad breakup then hell yeah, no need to cry over the bad experience, learn and move on.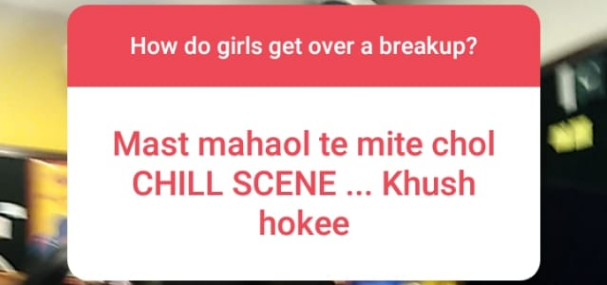 LOL, seriously if that relationship turned out to be a mistake then give the rishta a good look and decide.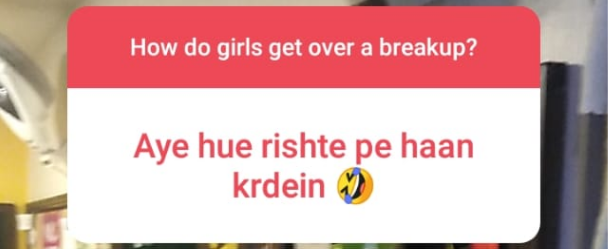 PERFECT! Do just this and be done with everything.

Yes, healing takes time. Being able to love again with the same intensity or even more requires a lot after a bad experience, but everything simmers down with time if you allow it. Be strong ladies and know your worth and believe in yourself that you deserve someone amazing. So if anyone out there has recently gone through a breakup; allow the pain to run its course but don't dwell on it and try to live your best life.
Also Read: We Asked Pakistanis The Most Shameful Things They've Ever Googled And Tauba, Astaghfirullah!
Have anything to add to this story? Comment below!