Adding in the Covid-19 death series is another shocking tale of 5 friends. These Pakistani men contracted the virus within the span of 17 days and passed away as the targeted victims. It is extremely tragic to see all five of them pass away in such a short time, leaving behind their legacy, heritage, and only memories to their loved ones.
Living within a 10-mile radius, these middle-aged men: Nazir Awan, Choudhary Aslam Wassan, Mian Zaffer, Umar Afzal, and Jawad Iqbal. They all left for their eternal abode last month.
Left behind their legacy with cherishable memories
This group of friends, as evident from the pictures, had spent decades together. In Birmingham, their career endeavors, philanthropic activities, their passion for cycling, their business success was the communities talk every now and then. Their bond, no one could replace… and now there's just a hollow vacuum left behind in the homes of the deceased. There was a time when they all sat together for a cup of tea, gossiping about every hot and cold news.  Their laughter filled the atmosphere.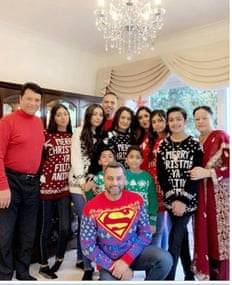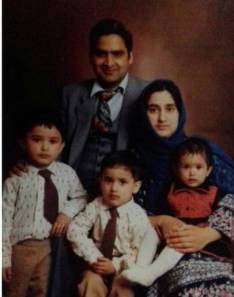 Their professional endeavors for the community
People spoke highly of their greater motives to help their community grow further and claim their success despite being a minority group. They were often seen at charity events, functions, community gatherings, and celebrations. Several of them were members of the Local Labour party. They had employed several local people in their business, leaving behind a legacy to look up to.
All male, all older, all of the Asian background
Their grandchildren are still quite in a shock to see the tragic checklist indicated by their deaths: all male, all older, all of the Asian background. This implores the researchers to understand the causes of infliction in this group. And, the urgent steps that can be taken to protect the areas with large minority populations. Areas like Small Health, Hall Green, and Sparkhill are at most risk.
This disappearance of the generation of men will be remembered earnestly by their 41 grandchildren and those who cherished their presence as central to community life.
People, healthcare workers, and doctors are suffering just the same. Just yesterday a doctor committed suicide, and a few weeks ago many healthcare individuals were infected because of it. Let us know if you know any more tragic stories that leave your heart broken and wrenched.
Let us know what you think of the story in the comments section below.