Your favorite celebrities are here with warm Christmas wishes for all who celebrate today. Many even joined in on the celebrations by posing next to Christmas trees and decorations, while wishing their fans and followers a merry Christmas.
Throughout the world, the Christmas festival is celebrated both as a religious holiday and as a commercial event, and people celebrate the festive spirit by getting together with family members, visiting friends, and partaking in memorable parties.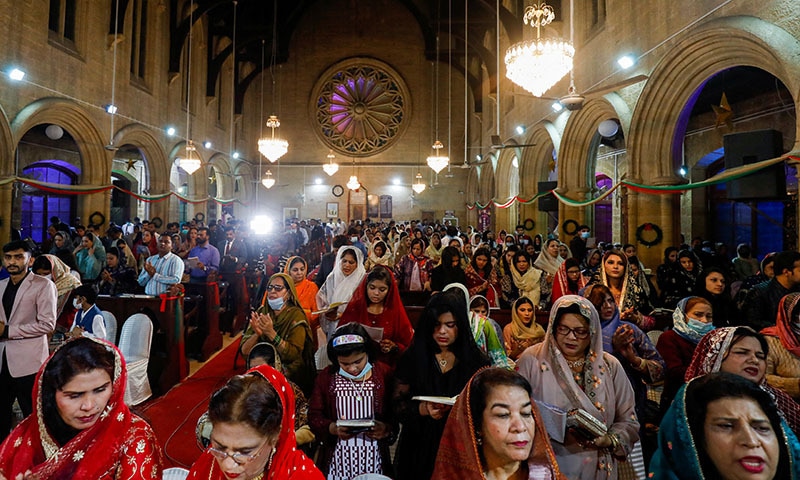 Actor Mawra Hocane shared a photo of herself on Instagram by a Christmas tree. "Merry merry merry to the white in my flag," she wrote. "May there be happiness and only love for everyone celebrating in Pakistan and across the world." She ended her message hoping we are more inclusive and respect all the religions and ones celebrating around us.
Singer Aima Baig also shared a photo of herself by a Christmas tree and wished everyone happy holidays.
Actor and model Sunita Marshal pulled out a celebratory red party hat, matching the decor on her Christmas tree. She wished everyone as well.
Actor Armeena Khan dressed in a stunning merald green velour dress and also wished everyone.
Taking to Twitter, Saba Qamar posted a birthday greeting to the founder of the nation. The actor also wished Christmas to everyone celebrating.
As did fellow actor Hareem Farooq.
Actor Adnan Siddiqui also took to Twitter to share a few words. "May the spirit of Yuletide fill your life with joy and bring peace and good health," he wrote.
Actor Ushna Shah wished everyone "Feliz Navidad".
RJ Anoushey Ashraf posed by a Christmas tree and shared the picture on her Instagram story. "And to those Christians who represent the white in the flag and are celebrating xmas today, I hope you know Jinnah would've wished you the very best for the year ahead and nothing but happiness for you!" she penned down.
Needless to say, we must always remember the white in the Pakistan flag. Christmas is an important day for Christians around the world, but non-Christians also observe the holiday with enthusiasm.
By the way, a fun Christmas float was spotted last night in Karachi, on the occasion of Christmas Eve. Have you seen it yet?
What do you think of this story? Let us know in the comments section below.