While we prepare to bid farewell to 2021, the holiday season also begins. It means that we will all be celebrating what is undoubtedly one of the most joyous days of the year — the birth of Jesus Christ on December 25th, celebrated as Christmas.
Throughout the world, the Christmas festival is celebrated both as a religious holiday and as a commercial event, and people celebrate the festive spirit by getting together with family members, visiting friends, and partaking in memorable parties.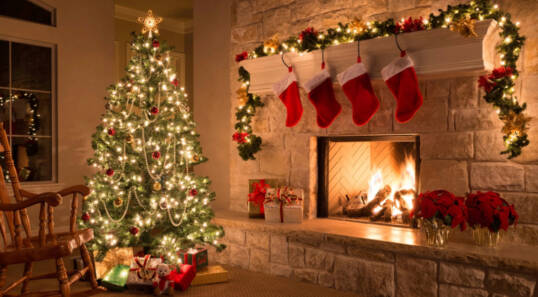 Christmas is celebrated by decorating the houses with colorful lights and other ornaments. A Christmas tree is also brought in and decked out with ornaments, ribbons, twinkling lights, and other decorations. It is an important day for Christians around the world, but non-Christians also observe the holiday with enthusiasm.
Christmas Eve, December 24 – the evening before the festival – is the start of the festival celebrations. A fun Christmas float was spotted last night in Gulistan-e-Jauhar, the eastern part of Karachi, on this occasion of Christmas Eve. Glimmers of the season were found among the citizens who brimmed with determination to salvage what they could of the Christmas.
A group of men dressed as Santa Claus stood on the back of a truck decorated with light and speakers playing Christmas carols, including We Wish You A Merry Christmas and other songs, while people on the road also danced and enjoyed the show.
The eve of Christmas was truly filled with wholesome vibes last night. Exactly as it should have been.
Have a look at it:
To celebrate Christmas, people usually attend midnight mass at churches on Christmas Eve. Families also prepare an elaborate Christmas feast on this day. They also sing carols at the church. The festival marks the end of the year and symbolizes all things heart-warming, blessed and jolly.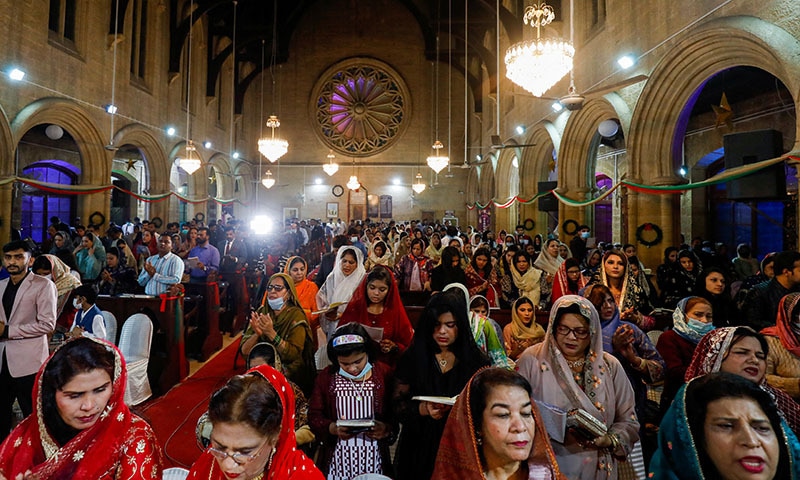 As part of the national policy to control the spread of Covid-19, churches in Pakistan had been strictly following the guidelines issued by the government to ensure safe distance and a complete lockdown of public activities.
Like the churches in the rest of the country, the management of the St. Patrick's Cathedral had stopped holding the routine masses as well as those on special occasions like Christmas and Easter for around two years.
With the lockdown no longer in place, the Christian community believes that this year they would be able to hold and enjoy the celebrations in the absence of stricter restrictions.
We wish you a very happy Christmas and holiday season!
Read More: 6 Reasons Why Christmas Is Important For Both Muslims And Christians!
What do you think of this story? Let us know in the comments section below.