Following the news of Syra Yousuf and Shahroz Sabzwari's separation on social media, rumors circulated about Shahroz having an affair with the model Sadaf Kanwal. In no time, Shahroz tied the knot with her. For the first time, the model, Sadaf Kanwal opens up about her bond with her stepdaughter, Nooreh.
Speaking on Time Out With Ahsan Khan, Sadaf Kanwal talked about her bond with Nooreh (Shahroz and Syra's daughter). In her words, she and Nooreh have a respectful and friendly relationship.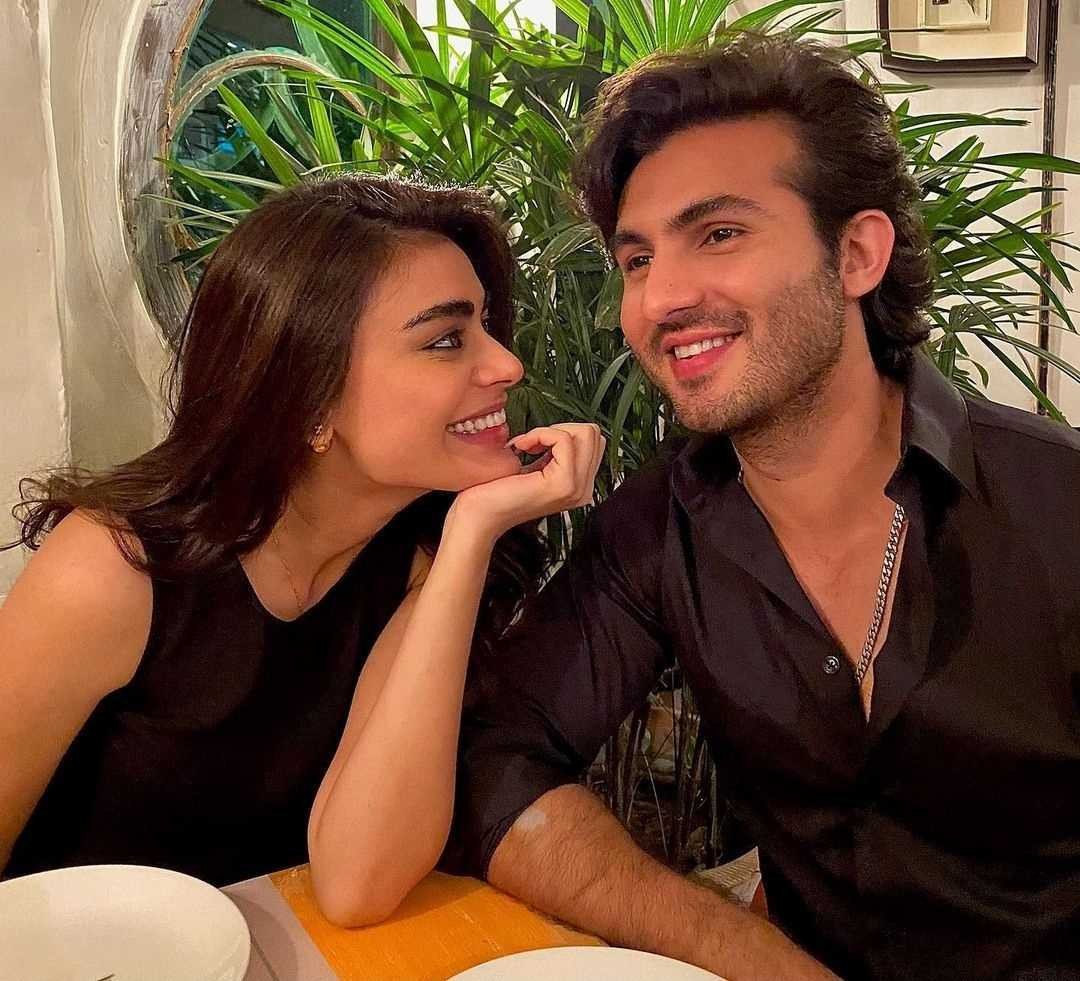 "Nooreh and I are like friends," said Sadaf. "She calls me Sadaf and I call her Nooreh, sometimes Nooru. She is such an adorable and loving girl". Sadaf compared the 7-year-old to her father, saying, "She is like her father, a mini-him in the way she loves".
Shahroz went on to add that she is not extroverted and is quite reserved. Nonetheless, she is very loving, he said. "Lately, Nooreh is going out of Karachi for 15 days and Sadaf asked her for a hug before leaving," continued the Tanhaiyan Naye Silsilay actor. "She came and hugged Sadaf for five minutes and asked, 'are you happy now?' Nooreh loves a lot, so this is her thing."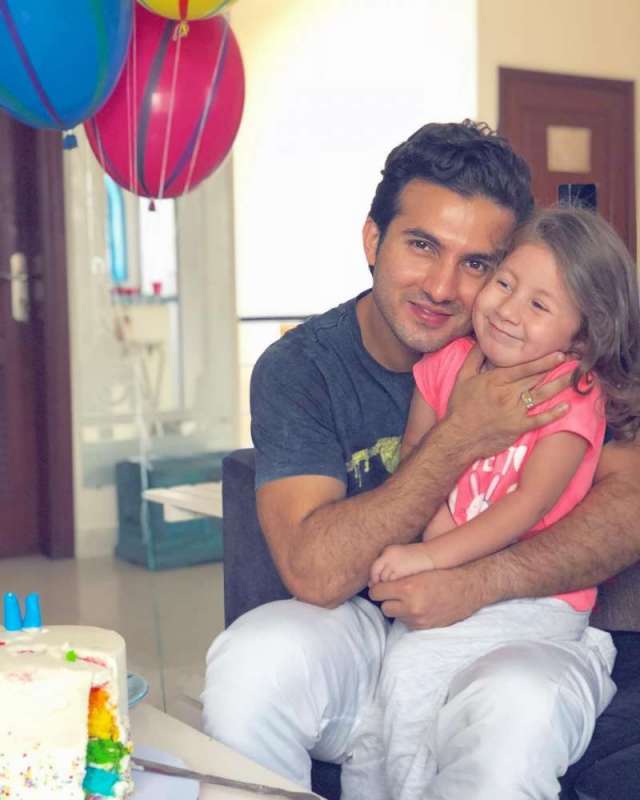 In addition, the actor stated that only Nooreh has access to Sadaf's makeup. "Normally, she does not let anyone near her makeup, but Nooreh is an exception," the Yeh Zindagi Hai actor explained. "She loves makeup."
The couple praises Syra's upbringing of Nooreh
Upon being asked whether Nooreh visits Syra as well, Shahroze revealed that she lives with her. "Syra is her mother," he added. "Mothers are the ones who nurture and raise a child."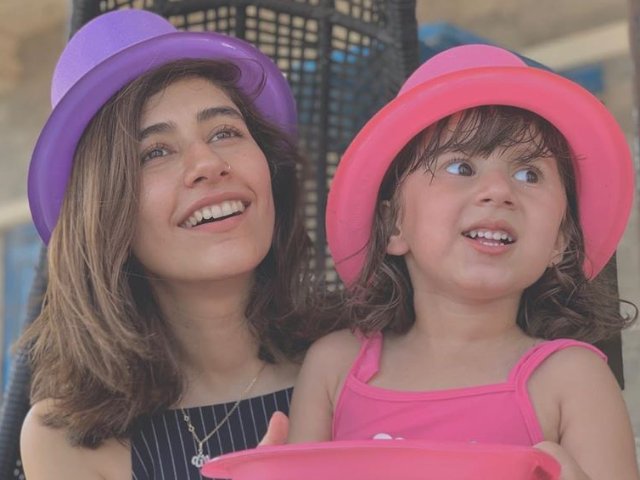 "We have split up the time with Nooreh so well that she stays with me for 3-4 days and she stays with Syra for the same amount of time," said the Juda Na Hona actor when asked about the time split with her after divorce. "Even then, the nights are spent with her mother. We have always wanted her to spend time with her."
Gratitude was expressed both by Sadaf and Shahroze to Syra for her continuous presence by Nooreh's side and her excellent upbringing.
Take a look at the interview!
The couple previously also addressed the controversial air regarding their wedding and broke silence on where and how they met. The Hasad actor went on to thank the audience for pitching the potential idea that the duo could be real-life partners. The couple also revealed what attracted each other the most towards each other.
Behroze Sabzwari, the father of Shahroz, lately opened up about his son's divorce for the first time. He opened up about the difficulties he and his wife had to face when Syra and Shahroz got separated. In addition to this, he also talked about his former daughter-in-law Syra.
What do you think of this story? Let us know in the comments section below.