How good it feels when your favorite TV show releases and you are too much excited to binge-watch it. Because you have desperately waited for it around long months and that curiosity makes the fun more exciting. Money heist season 5 review tells it has an emotional ending.
The same thing happened to those who are madly in love with Bella Ciao or sorry "Money Heist". Yes! One of the most-watched hyped and waited-for shows on Netflix.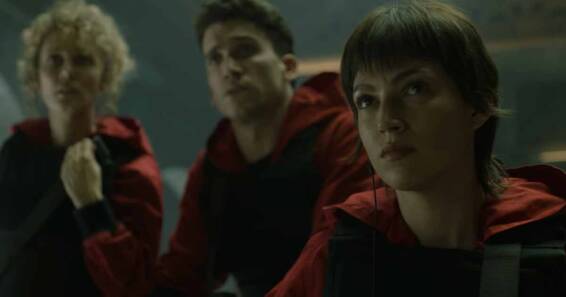 Since Money Heist makers revealed the final release date, as the days come nearer people on social media have gone crazy for it.
Like literally even India made Money Heist anthem the Hindi version of Bella Ciao "Jaldi Ao" which gone viral the moment they released it. And the day it got released it's great that the Netflix server didn't get crash as their backup is strong.
Every single person binge-watched it and even in India, a company announced a holiday for the employees to watch it. So now you can figure out how much hyped this show was and this time the creators didn't release it whole show at once. Currently, they released Volume 1, and in December Volume 2 is coming ahead.
But how was it? Is it good or better than the previous ones? People should watch it or not all depends on them but the review of Money Heist is a must.
Money Heist Review-Time To Rob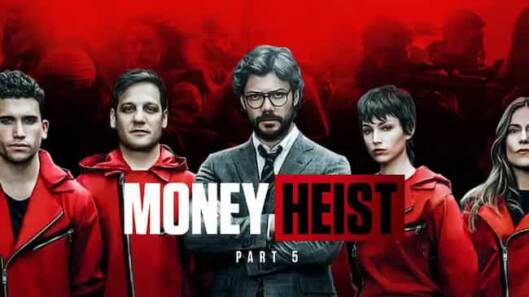 Let's clear one thing, people might have watched it so there's no chance of spoiling anything for anyone. Review tells that Money Heist season 5-Vol.1 has some amazing twists, turns and ended up with an emotional character loss.
Money Heist season 5-Vol.1 started from where season 4 was left on the cliffhanger, as the whole group attacked the Royal Mint of Spain (parts one and two), while parts three and four revolved around the gang's attempt to melt all the gold inside the Bank of Spain and take it for themselves as they have planned it.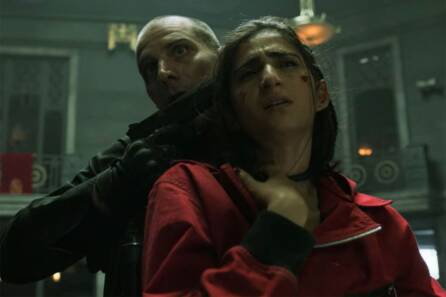 But part 5 took a whole new step and delivered something that the audience didn't expect at all. For those who might be new, Money Heist is basically a Spanish TV Show originally known as "La Casa de Papel".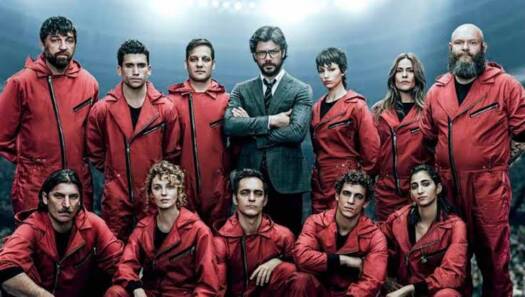 Starring Úrsula Corberó as Tokyo, Álvaro Morte as The Professor, Itziar Ituño as Lisbon, Miguel Herrán as Rio, Jaime Lorente as Denver, Esther Acebo as Stockholm, Hovik Keuchkerian
as Bogota, Rodrigo de la Serna as Palermo, Najwa Nimri as Alicia Sierra, Belén Cuesta as Manila, Enrique Arce as Arturo, Darko Peric as Helsinki, Luka Peros as Marseille, Fernando Cayo as Coronel Tamayo, and José Manuel Poga as Gandía.
But there are few additions in the season 5 Miguel Ángel Silvestre (Sense 8) and Patrick Criado (La Gran Familia Española).
Spoiler Coming Ahead With Tokyo's Death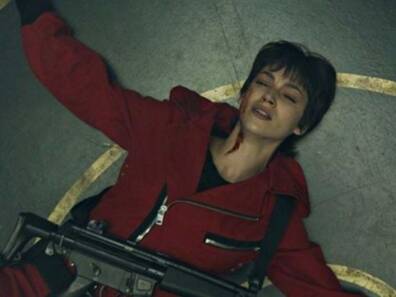 Just like last time, Nairobi took the whole show at the end, but this time another character left the fans in tears that no one expected or say saw it coming. Tokyo died in the ending episode which shocked the fans entirely.
Twitter is filled with tweets giving tribute to Tokyo. It was shocking because Tokyo is one of those characters who just used to think about herself, being selfish but this time she switched the plan and risked her life for the group.
Even there might be chances of some miniseries based on Berlin, Tokyo, and Nairobi's past life. It was demanded by the people.
Plus fans don't have to wait for long months, because the makers already revealed the release date of Vol.2 December 3rd. Now the big question is, will it be the last quest?
Will they get back to normal life after that? Or will the fan get a chance to see another big heist? So many questions hidden in the last 5 episodes.
What do you think of the story? Tell us in the comments section below.