Shahroz Sabzwari and Sadaf Kanwal's wedding grabbed a lot of attention last year when they announced it on social media. Both have been married for some time now, and lately, the couple spilled the beans on how they met. So, let's find out!
Earlier, Sabzwari said his relationship with Kanwal started after his separation from his ex-wife Syra Yousuf last year. Despite numerous accusations of cheating, the newly married stood tall in the face of immense backlash and endless trolling on social media.
Recently, the couple appeared on The Couple Show hosted by the celebrity duo Hina Altaf and husband Agha Ali. The pair finally addressed the controversial air regarding their wedding and broke silence on where and how they met.
While opening up about their first meeting, Sabzwari said, "Actually we got together for awards where we had to perform together. So there we hit it off and became such good friends."
"I am a very closed up guy so I have a selected few people whom I love and those are the people I talk to. So with Sadaf, I hit it off but when we came back, people started painting our friendship in a different light. So, then we both were like…" he laughed.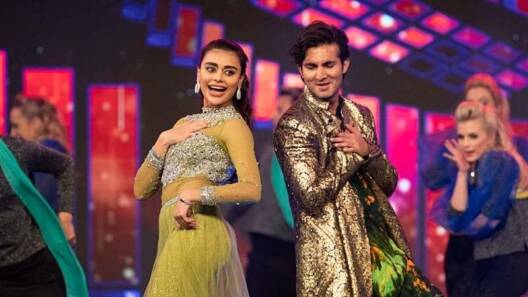 The Hasad actor went on to thank the audience for pitching the potential idea that the duo could be real-life partners.
What attracted them most?
Moving on, Sabzwari also revealed what attracted him the most towards Kanwal.
"The best thing that would any attract any man is honesty. Especially in our industry, where we are out and about, and us men being however we are, growing up in Pakistan, we have a certain mentality. So keeping that mentality in mind, her morals were in the right place."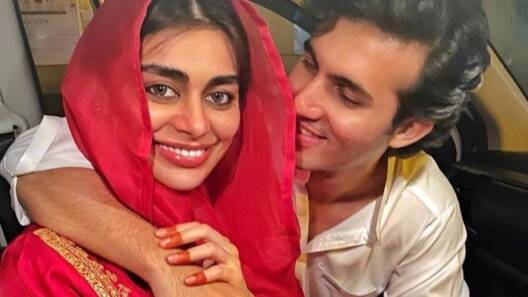 On the other hand, Kanwal shares, "I don't know what it was about him, but I just decided that this is the man that I want to be the father of my children."
The couple also spoke about how their home environment is free of gossip. They share that Sabzwari's father Behroze does not entertain the idea of speaking ill about others.
"I used to do it before, but after getting married, not anymore," the model laughed. Moreover, she also disclosed how she got scolded for it a few times.
Watch the complete interview here & enjoy!
The two tied the knot last year and stayed in the headlines for all the wrong reasons. More so, they even made it to the most hated couple of 2020!
What do you think of this story? Let us know in the comments section below.