It has only been a month since Nadia Khan tied the knot with Wing Commander Faisal Mumtaz Rao. While everything was going just fine, out of nowhere, her husband's second ex-wife came out to reveal the alleged dark side of him. Subsequently, Nadia Khan also rejected the casted accusations and claims on her husband by Lubna Farooq.
Rao is a retired PAF officer and fighter pilot. Born in Lahore in 1970, he joined Pakistan Air Force as a commissioned officer in the 90th GDP course back in 1991.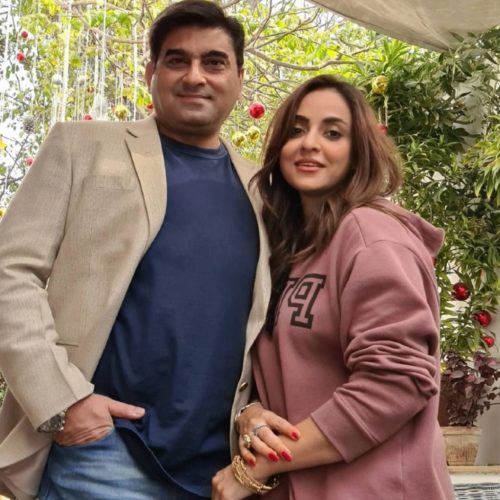 Earlier, Khan had shared that it was her second marriage with Rao. More so, she talked about how she met her husband and fell in love. Disclosing that they both met exactly four months ago for the first time ever, Khan shared that their mutual friends linked them up and it worked for both of them.
However, nothing about her husband was revealed apart from his family and professional life. Until now we only heard her sing praises of her husband. But turns out he is not allegedly much of a prince charming as she claims him to be. His second ex-wife has made some shocking claims about him yesterday.
A woman named Lubna Farooq came forward claiming she was Rao's second wife while Khan is the third. She revealed that Rao has a habit of quickly falling in love as he did with her. His first wife, as per Farooq, is a woman named Shama.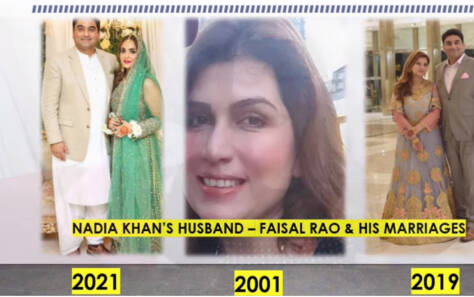 'I met Faisal Sahab after three years of my separation and the way he instantly proposed Nadia Khan, he did the same with me. He proposed to me and had me meet his mother and I was fully impressed with him," Farooq shared. From threats to black magic, she went on to reveal his problematic, toxic, and dark side.
Nadia Khan breaks her silence on Lubna's claims
Hours after the husband's second wife Lubna Farooq made such appalling claims, as expected, Nadia Khan issued a statement to reject them all. In a now-deleted Instagram post, Khan thanked her fans for their concern. Moreover, she told them that she and her husband have accepted each other with their past.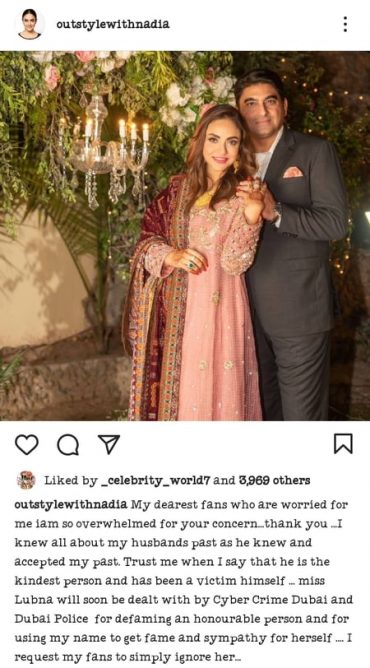 Khan said Farooq will soon deal with cybercrime Dubai and Dubai Police for "defaming an honorable person." According to her, the woman is trying to get fame by using her name. In fact, her husband is the "kindest person and has been a victim himself."
"I request my fans to simply ignore her," Khan concluded.
What do you think about the twist in their story? Meanwhile, we await Khan's YouTube video in which she would supposedly discuss the matter in detail.
What do you think of this story? Let us know in the comments section below.