Time Out with Ahsan Khan is one of the most entertaining and amazing shows in the current slot. Here you get to see celebrities spilling some of the hot beans on the controversies and sharing hot gossip to put some masala in it.
There have been a lot of guests who appeared at the show, from actors to sports persons to social media influencers. This time another friend duo arrived who shared some great energy and created a whole new vibe in the show.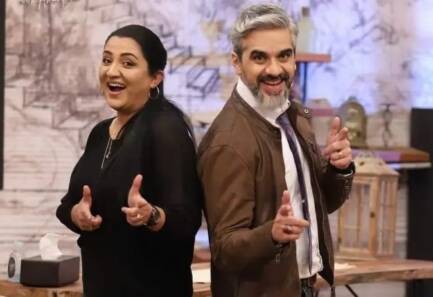 Actors and long-time friends Nadia Afgan and Omair Rana made an appearance on Time Out with Ahsan Khan to talk about their roles on television, their shared love for theatre, love lives, children, and a bunch of amusing childhood anecdotes.
Nadia Afgan & Omair Rana together in one frame – Two friends are here!
Ever since Nadia and Omair consistently dominated the mainstream area, they have become very selective about their projects and are very frequently seen on the silver screen.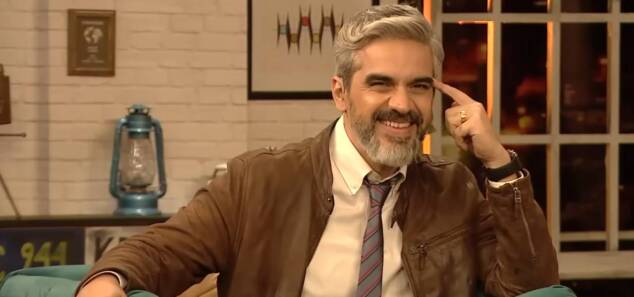 Talking about the break, Rana revealed that "he had been primarily busy with his now released film, Kamli, and with his family in Lahore, he prefers taking breaks between work."
The same kind of stuff Nadia shared that she purposefully takes less work but she's got some other reasons as well. "About two years ago, I decided to do this for myself and Rana would agree with it.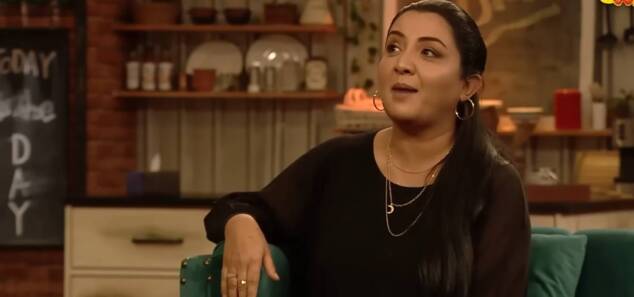 Sure, I want to earn money but I realized that jis risq se apki parwaaz mai kotahi ho, [the money that hinders your productivity and growth] I can't do that anymore. I was offered poorly written characters, repetitive scripts, same avatars, and run-of-the-mill storylines that I was never happy on set."
She further added that "as an actor, she desired the space to experiment and it was lacking in the industry. It's not even about ordinary work or roles, it's about how nothing would ever change.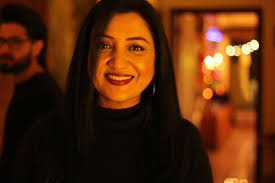 I was getting similar roles. As an actor, you have your avatars, your range, at least something should be different. And when it's not, you get into the same cycle and eventually get stuck in it. And I got stuck. I was forcing myself to be happy."
Expansive Journey
Omair Rana couldn't agree more with Nadia, he put some light on their journey from theater and expanding their crafts to other mediums. "It's because of our expansive journey becoming actors, we have that respect for our craft, for literature, for adab.
So, when we get a role that isn't written nicely or researched properly, we feel that they're disrespecting literature itself."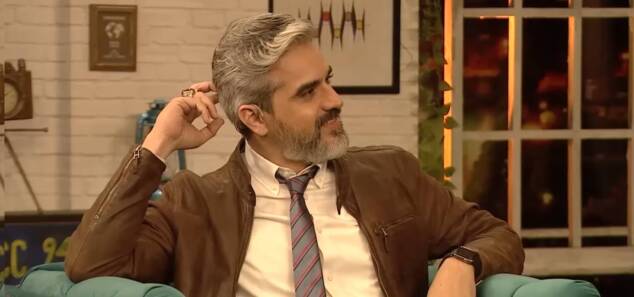 Afgan jumped in the middle of the conversation and shared. "Rana had been 'extremely sad' about scripts offered to him lately, so much so, that his wife Maira would read scripts for him and convince him to do some roles.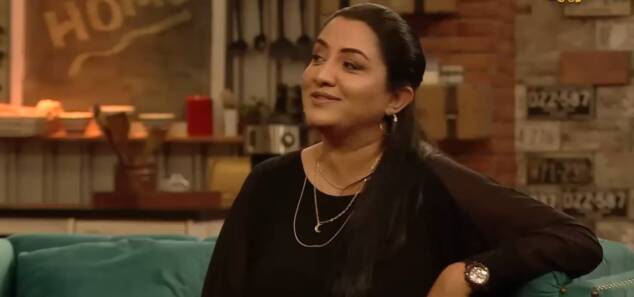 At times, it has also happened that I've committed to a show, and then when the character unfolds, it's not what was communicated. And then all I can think of is where did I get myself stuck," said Rana. "However, so far I've had directors and crew that has managed to make arrangements and adaptations accordingly."
Three things in actor
When Ahsan asked, what should be there in the characters, Rana named three things. "A character's arc, the character's wants, and what does the character contribute to the show? Her [Afgan's] character in Parizaad checked all boxes. It was so relevant to the main plot and the main character and regardless of being a supporting role, it shone through."
Taking the conversation into a fun zone, Ahsan intensionally asked Rana about his "salt and pepper" hair and asked him how he feels about dying them for certain roles to look young.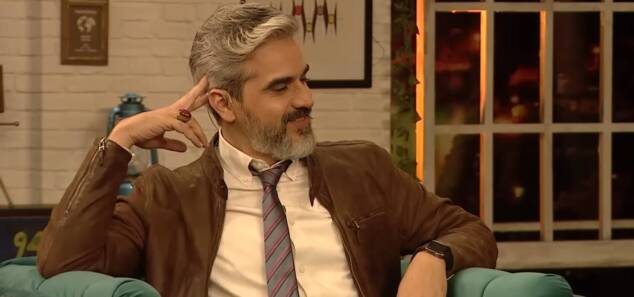 Rana chuckled and quoted director Zain Ahmed's advice given to him decades ago. "'If you want to be a hero, you've to dye your hair.' and so I did when characters required it. But when people saw me with my real hair, they liked it. I was surprised and told myself that if this is what the audience prefers, then we'll give them more of it."
While talking about the hair, Rana also put some light on the controversy surrounding him regarding his air. The actor said that "Bollywood actor Aamir Khan copied his look from his popular drama serial Pyar Kay Sadqay.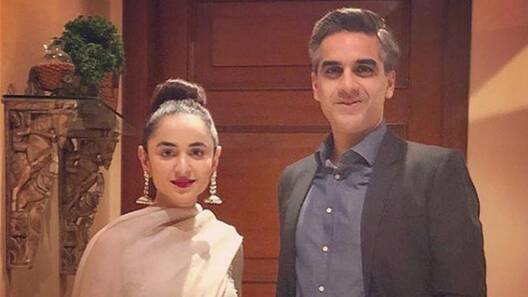 Clearing out any misunderstanding, Rana exclaimed, Yes, I said this but I said this purely in fun. Well, the sense of humor is damaged in people nowadays it seems. They don't understand humor."
He went on to add, "There was a young guy who interviewed me and asked, "what's your aspiration?" I truly admire Aamir Khan for his work and craft so I said that now that he has copied my style, I'm thinking international and to work with him. People exaggerated it and started bashing me. I hope that this reaches him, but it was all in good fun."
Marriage & Love Lives
Talking about their marriage and love life Nadia revealed that "she and her husband, actor Jawad, completed 15 years of marriage in June. "Jodi (a nickname) and I, we have a perfect system and we've achieved balance.
We're very good friends and share mutual respect. He's very forgiving as a person. We've divided our responsibilities and I usually put post-its around the house. I've become a calmer version of myself because of him."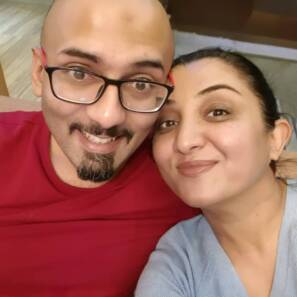 Nadia then talked about her kids she shared that "they have no kids and that has been their personal decision. I'm very fearful. I'm a very paranoid person. You guys [Khan and Rana] are very brave for having them.
I keep joking around that we don't have to stress out to spend money. But it's our own choice and there are lots of children in the world."
Rana jumped in between the conversation to put his stance on it. He added, added, "They're the best babysitters though." Speaking about his life, Rana owes all his successes to his wife, Myra. "She's my moral compass. I've become a better person because of her."
'I would add a hashtag there' – Omair Rana
For those who don't know, in 2020 Omair Rana was accused of sexual harassment by some college girls. When Ahsan asked him about the MeToo movement, Rana rolled his eyes and said, "First, I'd add a hashtag there." He added, "I think [MeToo] is a very fundamental awareness campaign which is based on justice but it requires patience.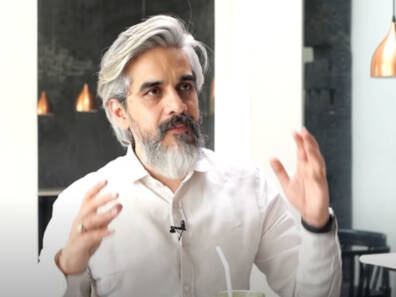 You can't be the first one to react. Listen to all perspectives, observe, and take all facts in. Then if you have an opinion to share on social media, go ahead." Afgan also added that "social media jihadis" should hold their opinions until situations unfold and not "blow it out of proportion."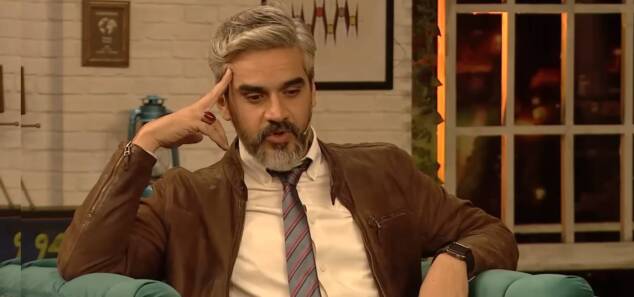 Both of them concluded the interview by sharing their views on the medium they prefer. "Theatre all the way. No question about it." Afgan expanded and shared, "When the curtains open, the stage is yours. You control the audience now and you'll get instant reactions, There's a rush there, an energy that's unmatched on all mediums. There's no director saying cut. It's all you."
Nadia Afgan few months back she revealed some insights about the big budget show drama serial in which she's part of it.
What do you think of the story? Tell us in the comments section below.