Over the past years and in recent months Hollywood's high-profile case has gone to another level. Johnny Depp and Amber Heard had made it to the limelight in 2022 when their big Hollywood case was about to reach the final verdict.
Amber Heard had made defamatory claims of abuse against her ex-husband Johnny Depp. The social media was filled with insane posts and she created a whole negative image of Johnny Depp. But at last, Johnny Depp won the case and the judge awarded him $15 million in damages.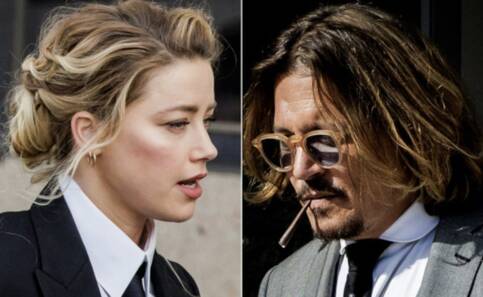 The seven jury members in Virginia found that a 2018 article penned by Heard on the "sexual violence" she had suffered was defamatory to Depp.
They have also found out that Heard was defamed by statements made by Depp's lawyer, Adam Waldman, who told the Daily Mail that her abuse claims were a "hoax," and awarded her $2 million in damages.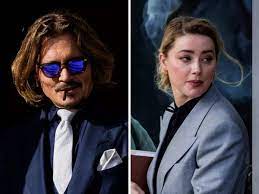 But recently Amber Heard appeared on the Today Show, where she opened up about the verdict and talked about the social media 'hate and vitriol' she faced.
Amber Heard openly talked about the verdict for the first time
After the jury's decision and Judge's verdict Amber Heard for the first time appeared for an interview in which talked about everything, she was holding inside of her for the past few weeks. She said, "I don't blame them," she said. "I understand. He's a beloved character and people feel they know him. He's a fantastic actor," the 36-year-old actor said of Depp.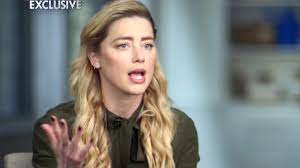 She also put some heavy light on social media that created a new image of her that portrays negative Amber Heard who played a woman card to defame Johnny Depp.
"I don't care what one thinks about me or what judgments you want to make about what happened in the privacy of my own home, in my marriage, behind closed doors," she added. "I don't presume the average person should know those things. And so I don't take it personally.
But even somebody sure I'm deserving of all this hate and vitriol, even if you think that I'm lying, you still couldn't look me in the eye and tell me that you think on social media there's been a fair representation. You cannot tell me that you think that this has been fair."
Release statement after the trial verdict
Even though she appeared for an interview the first after the trial, she released a strong statement after the verdict. "The disappointment I feel today is beyond words. I'm heartbroken that the mountain of evidence still was not enough to stand up to the disproportionate power, influence, and sway of my ex-husband," The Aquaman actor shared in a statement.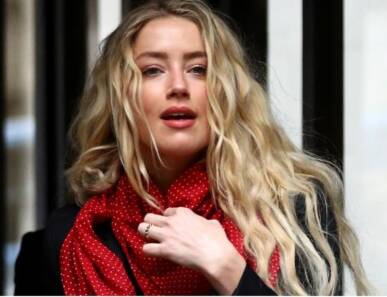 "I'm even more disappointed with what this verdict means for other women. It is a setback. It sets back the clock to a time when a woman who spoke up and spoke out could be publicly shamed and humiliated. It sets back the idea that violence against women is to be taken seriously," Heard had commented.
She added, "I believe Johnny's attorneys succeeded in getting the jury to overlook the key issue of Freedom of Speech and ignore evidence that was so conclusive that we won in the UK. I'm sad I lost this case. But I am sadder still that I seem to have lost a right I thought I had as an American – to speak freely and openly".
After the verdict, Johnny Depp reacts verdict in defamation lawsuit against amber heard.
What do you think of the story? Tell us in the comments section below.