Pakistani cricketers have a massive fan base, yet we rarely see crazy fan moments captured on video. However, one fan made certain that his moment will be remembered forever. He rushed onto the pitch in the middle of the game to salute Shadab Khan and was greeted with an embrace.
Pakistan won the three-day ODI (One Day International) series against the West Indies on Friday, but it was not the triumph that was the highlight of the show. Instead, it was a "wholesome" exchange between Khan and a fan who interrupted the game that led the game to be paused and the audience to erupt in applause.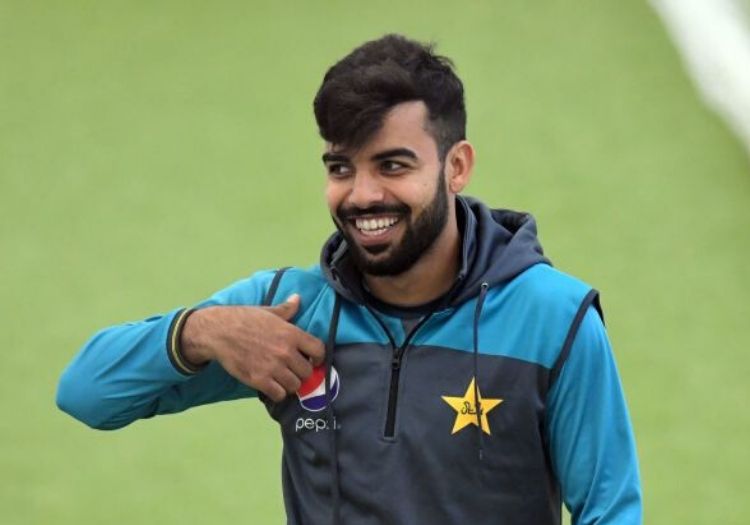 Supporters rushing down to the playing field to greet their favorite cricketers is not uncommon, but it has decreased dramatically as players have been living in a bio-bubble and fans have been advised to keep their distance.
During the ODI between Pakistan and the West Indies, a fan went out to the middle to applaud all-rounder Khan while he was batting, and to everyone's astonishment, the vice-captain hugged him, eliciting a standing ovation from the crowd.
It has been dubbed the "greatest moment" of the match by fans and social media users.
Have a look at it:
To the fan's delight, he is bound to always have photographs to go to as proof that it was true in the event that the story is told and there are doubts. If photo evidence is just not enough, he can always take out his phone and show them a video of the play-by-play.
Pakistani Twitter is adoring Shadab Khan's reaction
Meanwhile, one user emphasized that simp-ing is not only reserved for the ladies.
Khan is a cricketer who has many fans; some admire him for his incredible playing skills on the pitch, while others see him as a crush material. The cricketer earlier took to social media for a Q&A with fans that covered everything from studying tips to addresses.
In the Q&A session, Khan answered many of his fans' burning questions, uncovering something new about the cricketer we had not known before — the hunk also appears to have a great sense of humor.
Women have developed a fondness for the Pakistani cricket team. Some people, however, seem to be offended by this countrywide adoration. But women made a case for their fangirling over the team.
Another cricketer, Babar Azam, previously won hearts with a beautiful response to an 8-year-old fan who asked for the signatures of all members of the team despite the loss in the semi-final to Australia in the ICC Men's 2021 T20 World Cup.
What do you think of this story? Let us know in the comments section below.