In South Asia, it is usually believed that the police arrives after a crime has been committed. However, in today's case, the police managed to intercept a crime in time.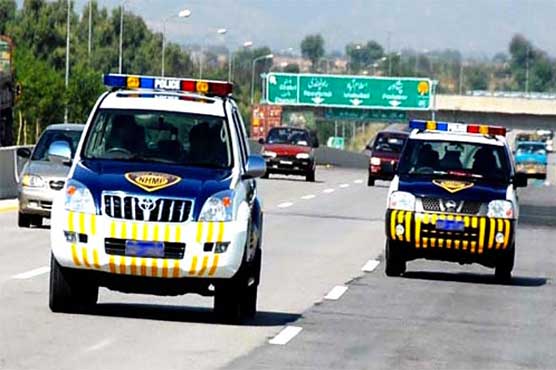 The recent Motorway incident has impacted the minds of Pakistanis so much, that the word 'motorway' can never be rearranged without remembering what happened.
A few weeks ago, a woman was subjected to forced physicality by two men on the Lahore-Sheikhupura motorway. The woman was violated in front of her children, held against a gun by Abid Malhi and an accomplice.
In that particular case, it was too late for the police to arrive or take action. However, today, a woman and three daughters have been rescued and saved by the motorway police.
As per reports, the National Highway Motorway Police (NHMP) at N-5 North Sector 2 spotted a woman in distress while on the motorway. The police apparently saw the woman shouting for help from the window of a car.
The woman was being driven by two women with her two daughters in a yellow taxi near Rawat.
After realizing that the situation did not seem normal, diligent officers of the motorway police started their cars and chased the cab down. Upon warning it to stop, the issue was discovered.
Pistol recovered from suspects, women rescued
The men had kidnapped the woman and her three daughters and were now taking them to an undisclosed location. The police successfully recovered a 30-bore pistol from one of the men, which was being used to force the women.
Now, the agenda of the kidnapping remains unclear, but a case has been filed and the motive will soon be discovered. The viral motorway incident where a woman was raped, deserved the same diligent help of the police, but there was nobody present to help her.
In this case, the woman and her daughters could have suffered similar fate or worse. There has been a high number of cases of human trafficking and child pornography in Punjab, pertaining to the Kasur incident.
The woman informed the police that she had no business or relationship with either men. She stated that she and her daughters, all below the age of 11, were abducted from Khanna, Punjab.
This remarkable feat of the motorway police will be awarded by IGP Syed Kaleem Imam for their bravery and diligence. The officers involved will get cash prizes and commendation letters for their courage and response.