When women ask to reclaim their space, this is what they mean- they should not have to step out of their house hoping and praying that they are not attacked for the simple reason of stepping out of their house. Sadly, we are daily reminded of how women in this country are not safe. While talking about the current situation of the country, Maulana Tariq Jameel shares his views on the ongoing rape epidemic.
The tragic Lahore motorway rape case highlighted how deeply entrenched shame culture, victim-blaming, and misogyny is in our society. It is beyond anyone to understand the pain that the victim had to go through during such a brutal act of barbarism.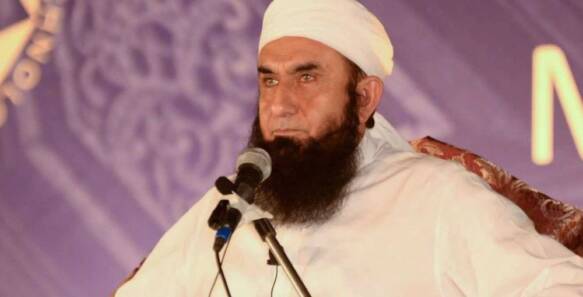 On September 9, a mother of two was dragged to the nearest bushes and gang-raped by two men on the Lahore-Sialkot motorway while she was seeking help due to out of petrol in her car at the linked road near Gojra. The accused not only tortured her but also raped her in front of her children.
While talking on the issue, Maulana Tariq in a video expresses his deep condolences to the subject matter. Having no words to describe his abhorrence on the recent incident, he says that the authorities should take strict action against the criminals.
In the video, Maulana Tariq also blames the co-education for encouraging obscenity.
Netizens raise questions over Maulana Tariq's comments on co-education
According to Maulana Tariq, co-education gives birth to the corrupt minds in our society. As he says in the video, "When the petrol and fire are put together, how can you not expect a fire to set?"
In addition to this, the religious scholar believes that the government should change laws and give exemplary punishment to sex offenders. However, some people seem to be enraged by Maulana's point of view.
The juxtaposition of 'aag aur petrol' comes under fire
Why is it always the 'behayai' of women that get blamed but not the men?
One social media user also brought up the fact how despite segregated education in madrasas, some molvis rape children.
While on the other hand, a segment of society agrees with the Maulana Tariq
The emergence of rape culture has created an uproar on social media. Many Pakistani, including the veteran actress Bushra Ansari, earlier, urged Maulana Tariq Jameel to step in and address the nation about these issues.
What do you think of this story? Let us know in the comments section below.