An inquiry by India's army ruled against military staff on Friday. The ruling was given in the incident that led to the deaths of three people. Indian forces who were passed off as "unidentified terrorists" in an anti-militancy operation in Indian-Occupied Kashmir (IOK).
Those killed have been identified as Imtiyaz Ahmad, 21, Abrar Ahmad, 25, and Abrar Khatana, 18. All of them hailed from the Rajouri area of Jammu province.
On August 18, the military claimed Indian soldiers had killed the three men in Amshipora village of Shopian district.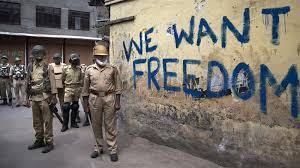 Kalia said a competent disciplinary authority had ordered for "initiating disciplinary proceedings […] against those found prima-facie answerable" in the incident, during which the soldiers had abused their power and violated rules.
He said while DNA tests of the dead were pending, police were investigating their involvement in militancy.
The families of three missing cousins told the press that the Indian army had killed them in a fake gunfight.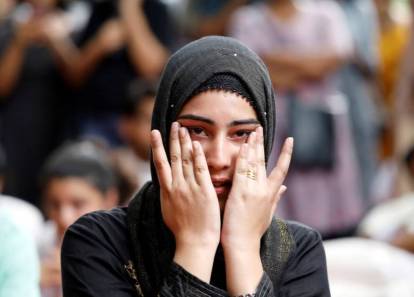 Muhammad Yusuf is a sheep farmer. He told Anadolu Agency that his son Abrar Ahmad and his cousins went to Shopian on July 16 for work. They had been going to the district for the past few years during the apple harvest.
The families had identified the men from photos of those killed in the July 18 operation.
Kashmir – A disputed region
India continues to violate human rights in IOK. Both Pakistan and Indian hold parts of Kashmir. Meanwhile, ISPR has recently released an emotional tribute song for the people of Kashmir.
Moreover, New Delhi and Islamabad have fought three wars – in 1948, 1965, and 1971. Two of those wars were over Kashmir.
Also, in Siachen glacier in northern Kashmir, Indian and Pakistani troops have fought several times since 1984. A cease-fire took effect in 2003.
What do you think of this story? Let us know in the comments section below.