Malala Yousufzai new book is in process, as Malala herself shared the news with her delightful fans.
The youngest Nobel Peace Prize winner has finally started working on her book, after a decade since her first tell-all, I Am Malala.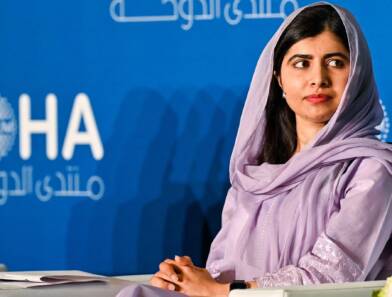 Malala has climbed the success of the ladder in different areas, she's not only an education activist but also a producer as well.
The book is untitled for now and Malala took to her social media platform to share the special news with her fans.
Malala Yousufzai New Book – In Process
"I am overjoyed to announce that I am working on my next book!" the activist penned on social media. "The last few years of my life have been marked by extraordinary transformation — finding independence, partnership, and, ultimately, myself. This will be my most personal book yet and I can't wait for you to read it."
She went on to add, "This October will be a decade since I Am Malala was published, shortly after my 16th birthday. I am excited to share what has happened since and take the next step in my journey."
The last two years have been delightful and joyous for Malala. She partnered with Apple to produce several dramas. Last year, she signed a deal for three films, reported Variety.
This year, Malala also attended the Oscars where her accent was criticized by one user, but several netizens jumped in to defend Malala on her accent.
What do you think of the story? Tell us in the comments section below.