On Tuesday, popular model and actress Saeeda Imtiaz passes away this morning and was found in her bedroom. Her death announcement was made by the admin of her Instagram account announced through a story.
But later her close friend revealed that she is alive and safe which makes her fans confused about whether Saeeda Imtiaz is Alive Or dead.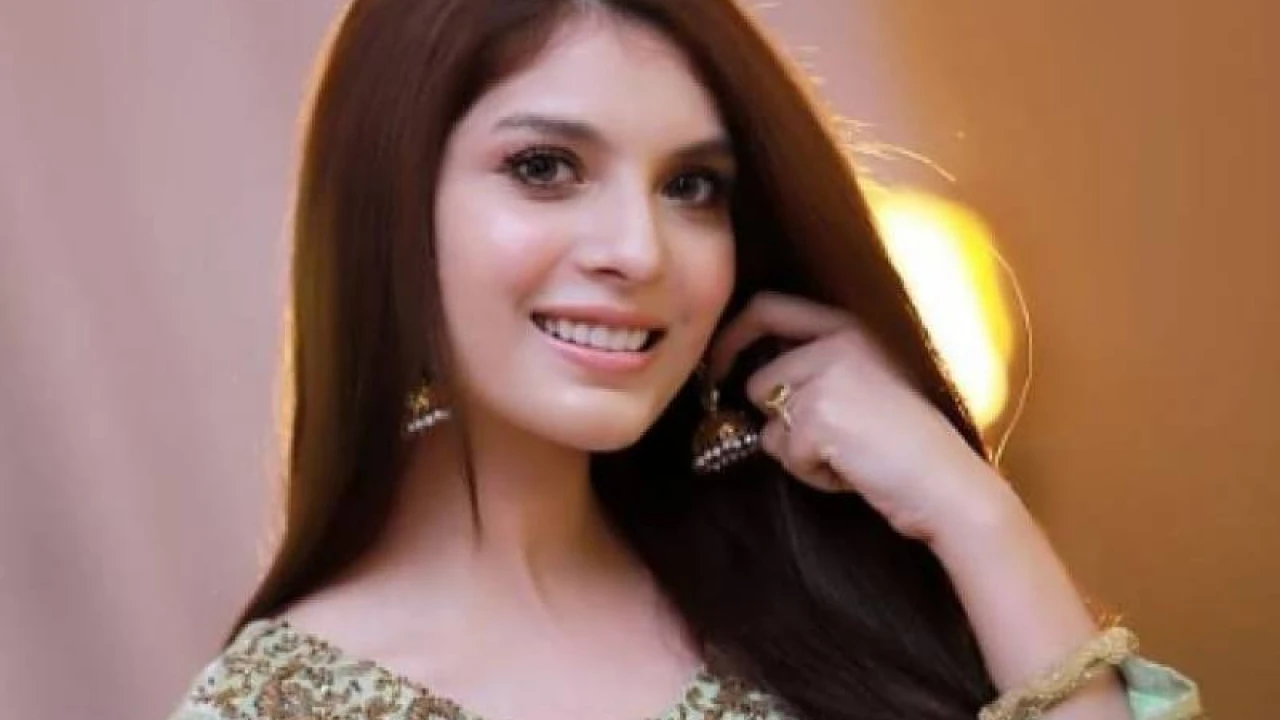 She was born in the United Arab Emirates and raised in New York, Imtiaz began her acting career with the Pakistani film, The Making of a Legend. In the movie, she brilliantly portrayed the wife of Imran Khan Jemima Goldsmith.
Her story didn't reveal any such information that drives us through the storyline.
Is Saeeda Imtiaz Alive Or Death? Fans Confused
Her Instagram story stated that "With a heavy heart, we are saddened to inform you that Saida Imtiaz passed away this morning as she was found dead in her room. Rest in peace."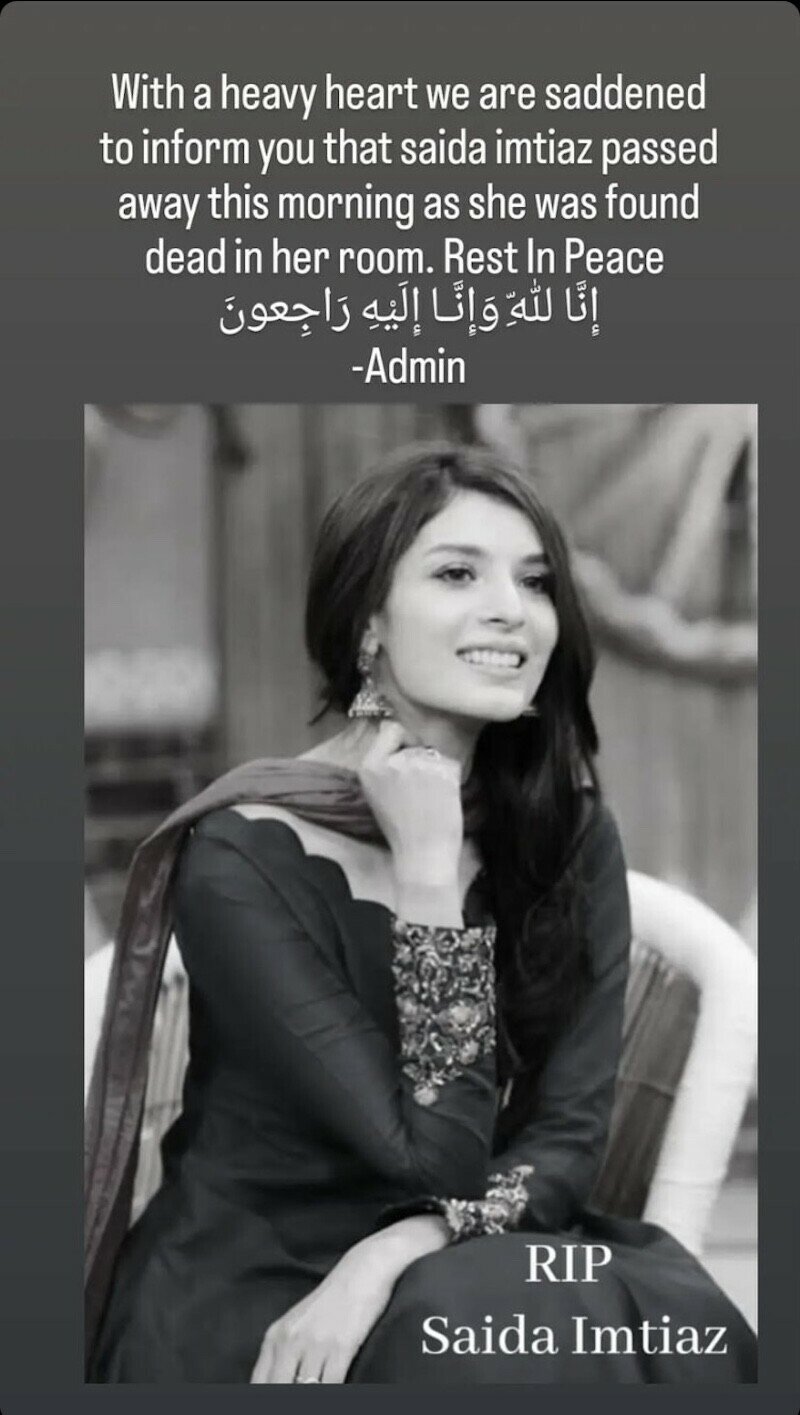 Her admin, simply stated that she was found in her room in the morning. No further details have been disclosed at this time.
She once appeared on Nida Yasir's morning show where she shared every insight about her life. She even revealed that she's a big fan of Mehreen Jabbar and she approached her first for her breakthrough.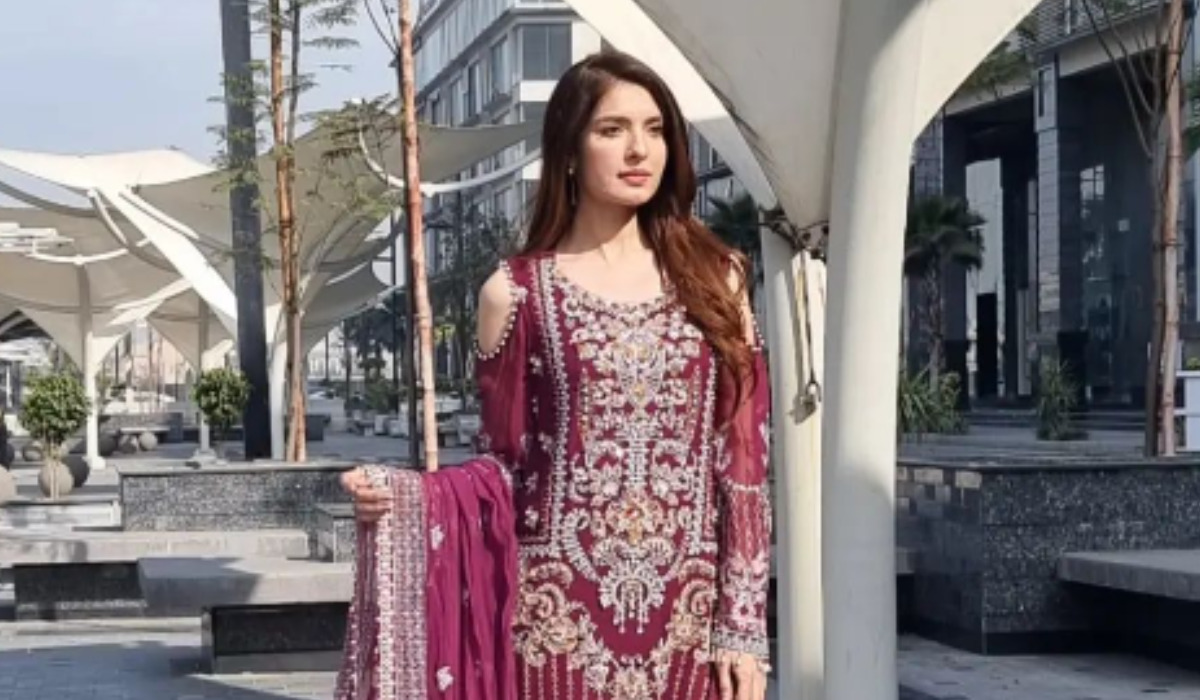 I was in New York and Mehreen was there too so I approached her and she said that I will get a single shot in a play and I agreed but when I went home, my mother was furious so I didn't do that play but I am a stubborn and pampered child so I later decided to move to Pakistan and work here," Saeeda Imtiaz had told the host.
Guess what, her best friend and actor Saim Ali confirmed that she's alive and not dead. You heard it right.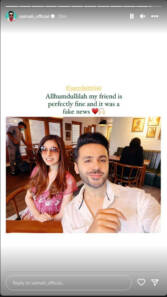 Saeeda Imtiaz's death news spread all over the internet and her fans are confused with the news. Last month, veteran Pakistani actor Qavi Sahab passed away and celebrities mourned.
What do you think of the story? Tell us in the comments section below.