Famous South Korean pop band singer, Daud Kim, performed Umrah for the first time since he converted to Islam in 2019.
Kim had often shared his desire to visit the holy city of Makkah and Madina, and his wish finally came true. Taking to Instagram to share pictures and updates from his spiritual experience, the YouTuber referred to himself as "the luckiest guy on the planet".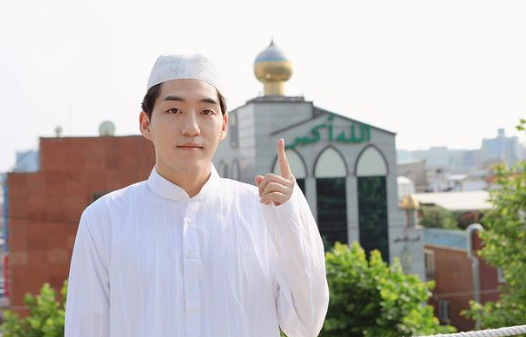 Daud posted a series of pictures of himself in Ahram at the Kaaba and a clip of the surroundings. "Finally I came to Makkah. I am the luckiest person because Allah (SWT) chose me and He brought me here. Masha Allah," read the caption.
Being grateful for the opportunity, he further added how he prayed for the entire Muslim community. "Thanks to Allah, thanks for giving me the chance to come to the holiest city in the world. I prayed for all the Muslim brothers and sisters. May Allah forgive our sins and accept our Duas."
He also wished everyone a happy Ramadan Mubarak.
Have a look at it:
In a separate post, the Korean pop band singer discussed how his belief keeps getting stronger despite the hate he has received. "Thanks, Allah to invite me here, Mecca," he began writing.
"Since I become a Muslim, many people want to make me a fake Muslim," Kim added. "They make fake evidence and attack me. And Islamophobists also call me a terrorist. They tell me to kill myself with a bomb. But ironically, these make me stronger."
"And it makes my beliefs stronger and makes me love Allah more and more," he continued. "Allah (SWT) knows everything. And I know Allah choose me And loves me. I am a proud Muslim and it never changes. Thanks, Allah to guide me on the right path. I am not a good Muslim but Allah always tries to help me and give me the answer. Thanks to Allah (SWT) I never give up."
South Korean YouTuber, who gained fame in Malaysia after converting to Islam, earlier shared the five Quranic verses that made him Muslim.
Kim shares how he had a difficult time emotionally and mentally for several years before becoming a Muslim. However, as he read the Quran, he found comfort in it. It helped him cure his depression.
Read More: This Catholic Girl's Inspiring Story Of Converting To Islam Is Making Headlines All Over The World
What do you think of this story? Let us know in the comments section below.