The renowned singer turned actor Komal Rizvi is a successful actor, singer, and television host. The prominent singer who also comes off as an established and strong businesswoman recently opened up about her failed marriage. She made some shocking revelations about her abusive and mentally ill former husband.
Rizvi released her first song in 1999 which went on to become the super hit bhangra song Bauji Bauji Bhangra Saaday Naal Paoji which made her an overnight sensation. Her first screen role was in the super hit Hawaain in 1997. Later Rizvi worked in TV serials like Kabhi Kabhi, Teesra Peher, and Samandar Hai Darmiyan. She established herself as one of the leading actors of the Pakistani television industry.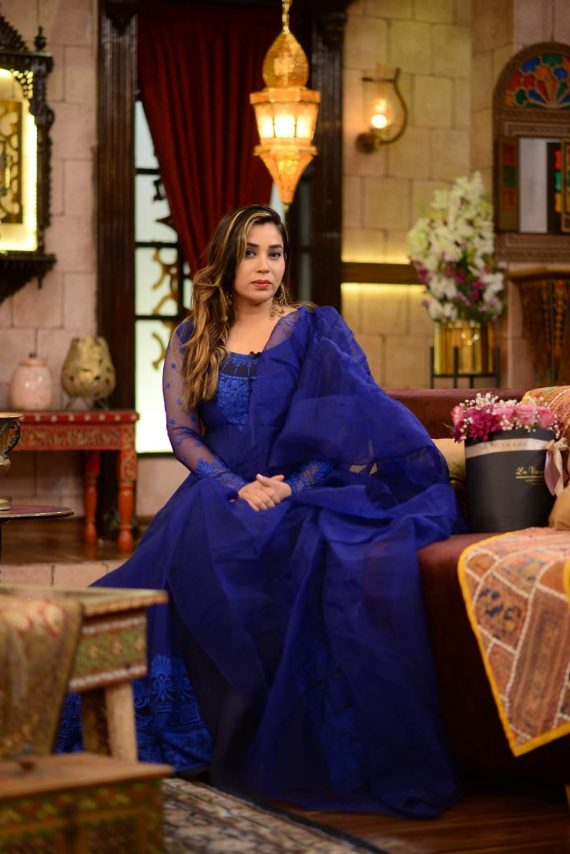 Lately, the singer cum actor appeared as a guest on Nida Yasir's show. She revealed her traumatic marriage experience. Upon being asked about her past marriage, Rizvi shared, "I used to live in Oman with my husband who had imprisoned me in the house. He never provided me with cash, and had my visa, working visa, and driving visa."
Rizvi added she was not allowed to go anywhere," she added. "However, she learned cooking and approached a close-by retailer to cook dinner for them. I used to cook for them and saved some cash. Then I acquired deep freezers at home from my earnings that helped me quite a bit to consider stepping out of the relation."
Komal Rizvi stayed in an abusive relationship for 6 years
The singer also recalled that she endured all the abuse at the hands of her husband for about 6 years. In addition to this, she revealed how he once gave her a black eye and her father found out. "He came to Oman and packed my bag and dragged me out of the house while I was shivering with fear that he would kill me," she said.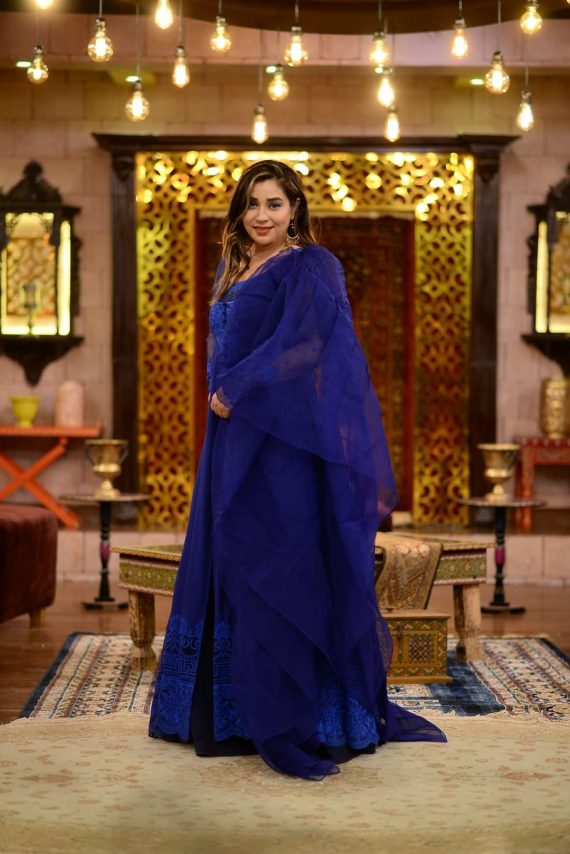 While making shocking revelations Rizvi said, "I have no idea why I am telling this." She also added that it does not matter how educated or independent you are. According to her, a woman, despite being strong, loses her self-esteem and power when facing an abusive husband.
Hats off to Rizvi for being a strong woman and reestablishing her life.
Earlier, Pakistani fashion model and actress Rubya Chaudhry also opened up about her divorce. The starlet spilled the beans on her divorce publicly for the first time. She talked about how society often attaches a stigma with divorces and divorcees, which results in many women getting stuck in abusive marriages.
What do you think of this story? Let us know in the comments section below.