Sometimes, life just becomes sooo boring, and all we need is a little break and a little fun and entertainment. All we need is a boriyat buster. Well, a new game show is coming to Pakistan to give us just that and we have every reason to get excited about it. No, no, there won't be any people embarrassing themselves to win cars, bikes, and other stuff. It's much different and we absolutely vouch for it!
Yes, guys! Knorr presents Pakistan's first game show for kids – Knorr Noodles Boriat Busters
Remember the 90s when games shows were the best thing on TV? Now Knorr's bringing the trend back every Friday at 6:30 pm on Geo Entertainment! It is said "Yeh Bachon Ka Khel Nahi!"  because the show is filled with nail-biting rounds of non-stop action as contestants move from one challenge to the other. It's all going to happen in full swing!
Also an interesting fact about this game show: we are going to see live action and animation on Pakistani television for the first time ever!
Everyone's favorite Ahsan Khan will be hosting the show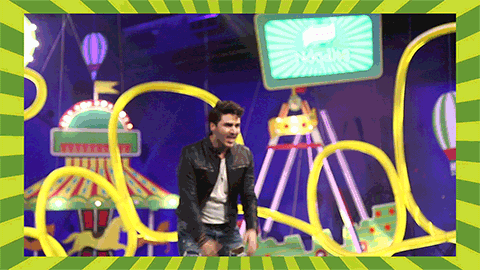 …and do you know who Chuck & Chatty are?
Chuck and Chatty are the mascots of Knorr Noodles and the ultimate bearers of fun!
Chuck is the resident cool dude. He's got the muscles, he's got the looks and he's got the formula to always ending boredom.
On the other hand, Chatty is a total diva. She is always at the center of all that matters and knows how to add fun to everything.
That's not all, there is also a new celebrity guest every week!
All your favorite stars will be joining the fun, be it Zaid Ali, Mawra Hocane, Syra Yousuf, Ayesha Omer, Sajal Ali, Faisal Qureshi, Shoaib Malik, Younus Khan, Sanam Saeed and Humayun Saeed.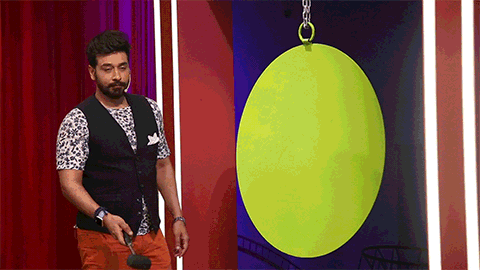 The show will feature 2 teams of 3 kids each competing head to head in a series of exciting challenges. These kids have been chosen from schools across Karachi and are as crazy as you can imagine. You definitely do not want to miss out on this!
The games are an absolute round of fun. They are something that fully grabs your attention, gives you sweaty palms and wobbly legs. The variety of exciting games include Make it Rain, Viking Settlers, and Slip And Side. Remember, these games something we have never watched on Pakistani television before.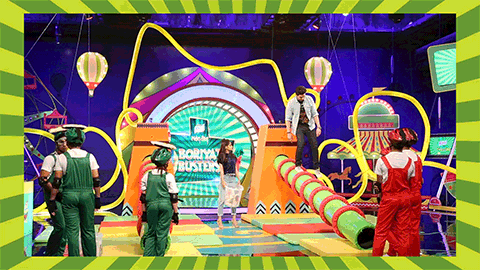 All the more reason to get excited…
This exciting and unique game show starts this Friday 8th September at 6 30 PM on GEO Entertainment! it's all happening in a few days, so stay tuned! Meanwhile, fancy a bowl full of Knorr Noodles?