Cricket, cricket everywhere!
We're loving the colors, we're loving the vibes and we're loving the energy! Basically, we're loving the whole cricket World Cup fever! What we also love is our favorite food item and snacks while we're watching and enjoying the world cup! Can you guess what's topping my snacks' list?? No? Well, keep on reading!
Observing the surroundings, it seems like Pakistanis are supercharged for the cricket World Cup 2019! From young kids to adults; everyone! They're literally hooked! Even some offices have arranged World Cup 2019 screenings!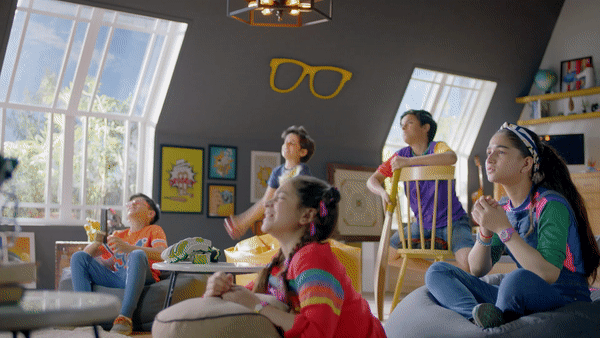 Speaking of which, we're super excited to tell you something really yummy! *Drum roll*

Here's what's topping my list!! 
And the wait is over, now introducing Knorr GREEN Noodles. This world cup, show your support for Pakistan and keep your spirits high with a bowl of hot & steamy Knorr Green Noodles.Watch now here: https://youtu.be/IUTbBTihxm0#DanaDanGreen #EatGreenSupportGreen #KnorrNoodles

Posted by Knorr Noodles on Thursday, May 30, 2019
We kept a little secret from you, and we're finally sharing it with you! Knorr just introduced 'Green Noodles'! Yes, they are green in color! If you're a noodle lover, you'd know how amazing, beautiful and yummy noodles are. These green noodles look beautiful and even taste heavenly!
Remember the times when we were young, we used to have it for breakfast, lunch, snack and dinner at times! Well, at least  I did and…. still do! 
But this time, while you're enjoying the #ICCWorldCup2019 and rooting for team green, chanting the perfect World Cup chant #DanaDanGreen, don't forget the super hot bowl of Knorr's Green Noodles! What an amazing way to cheer up the kids and make them #EatgreenSupportGreen!
Have a look at the latest TVC by Knorr!!
But while we watch and enjoy the #ICCWorldCup2019, we must remember, whether we win or lose, we should show our support for Pakistan, cheer for them and keep our spirits super high! And well, that too with a steamy bowl of Knorr's Green Noodles! Yummmmm…
Guys, I'm telling you, you need to stock up on these green noodles!
So, what do you think of the newly introduced 'Green Noodles'? Let us know in the comments below!