Donald Trump Jr, the eldest son of Donald Trump, on Tuesday posted a tweet showing his prediction of Indian Occupied Jammu and Kashmir (IOJ&K) as a part of Pakistan. 
His tweet primarily predicts Trump's victory in the US Presidential polls. Trump Jr also posted a map of the world along with this tweet.
In the map posted by Trump Jr, the entire world is shown in red, except for India and China. They were depicted in blue, which is the color of the Democrats. Trump Jr, however, showed his prediction on IOJ& Kashmir as part of Pakistan and local netizens are loving it.
Trump Jr also illustrated some northeastern states of India in red. This meant that these areas are not parts of India. Interestingly, he chose Pakistan, including the entire Kashmir, as voting for Trump and India for his opponent Joe Biden.
Netizens thank Trump Jr for recognizing IOK as part of Pakistan
Twitter users supporting Kashmir's freedom and many Pakistanis immediately spotted the inclusion. They made interesting remarks on the move to burn archrival India. Here are some of the tweets. Enjoy!
It is important to note that in August 2019 President Trump in his meeting with Prime Minister Imran Khan, had offered to mediate between India and Pakistan over the long-running conflict over Kashmir.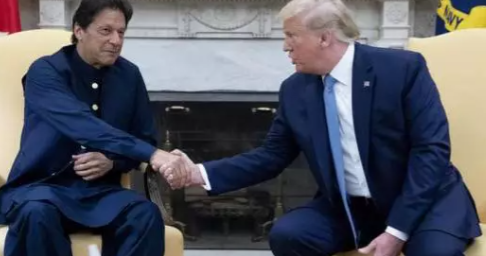 It seems like other countries have started to recognize IOJ&K as part of Pakistan territory. This is specifically after PM Imran did unveil the new political map of the country back in August 2020.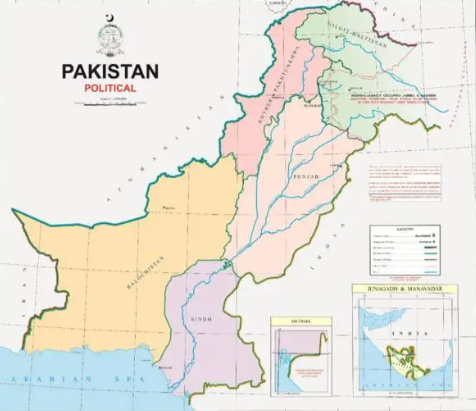 PM Khan and the incumbent government have been making credible efforts towards the liberation of IOJ&K and raising the issue of atrocities faced by the Kashmiris through the Indian military on an international level.
It has become a worldwide known fact that IOJ&K has been a disputed territory since decades. Muslims in this territory have been fighting for their freedom and are trying to remove the shackles of injustice, police-brutalities.
The revocation of Article 370 by India is also stripping the majority Muslims of occupied-Kashmiris of their right to autonomy including special powers.
What do you think of this story? Let us know in the comments section below!