A well-renowned teacher, an inspirational speaker, and a practical educationist of Pakistan, Qasim Ali Shah comes under fire for promoting his sexist views on women being born to serve men.
Our society already never misses an opportunity to constantly remind women that their foremost aim in life should be to be a good wife, and a good mother. And now, a person with a following of millions, and a self-proclaimed motivational speaker, fosters suppression of women.
The 'educationist' got into deep water after a clip of an interview of his began making rounds on social media. Shah did his best to remind us that women are seen as nothing more than objects.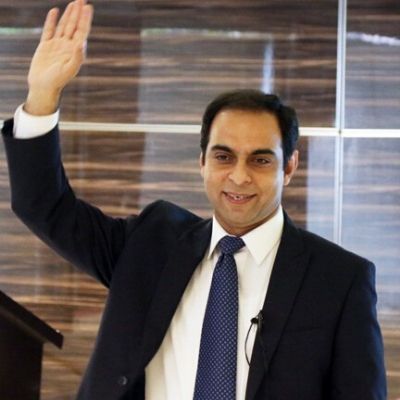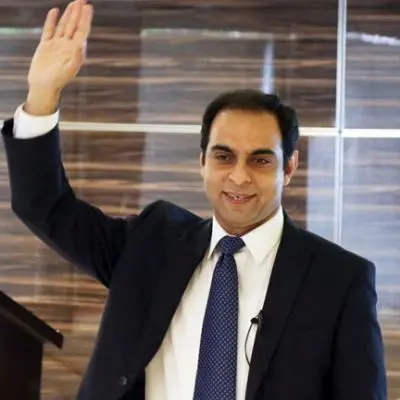 "Go to schools where our daughters are studying and till matric, they are not taught how to be good wives, even though in a woman's life, the ultimate goal is to be a good wife and a good mother," he said.
Here's a motivational speaker claiming that all women are good for is to be bred to be good wives, and mothers.
Our entire culture and society are already designed to constantly remind women and young girls of their 'ultimate' aim in life. Just as this educationist described above. In times when women are struggling, and fighting for their basic rights, Qasim Ali Shah making such sexist comments on women to serve men is downright unacceptable.
Why not just tie a leash around the girls' neck and hand it to the husband? From a very young age, girls in our society are taught to cook. It is constantly asserted that betiyan parayi hoti hain (daughters belong to someone else).
In fact, it does not end there. Every other aunty is seen shaming young girls about their dressing, the way they are sitting and talking, and whatnot. All to ensure they become 'good wives'. However, somehow, all this mental torture of girls is still not enough for Shah.
The man has the audacity to question why even send girls to school, if schools cannot teach them to be good wives. At an age where girls have barely even hit their teenage, he wants schools to indoctrinate girls into worshipping their future husbands.
Do women only exist to serve men? Twitterati school Shah
Imagine the amount of filth he must have fed to the minds of his devoted followers…
Why does nobody teach boys to be good husbands?
Well deserved?
What roles women want to pick is their decision to make. Marriage and motherhood should be just one of the many options. Netizens expressed their disappointment in Qasim Ali Shah. A few years ago, the former captain of the Pakistan national cricket team Shahid Afridi also came under fire for similar sexist views.
What do you think of this story? Let us know in the comments section below.