Junaid Safdar, the son of PML-N Vice-President Maryam Nawaz and Capt (R) Safdar Awan, tied the knot with Ayesha Saif Khan in a Nikah ceremony in London on Sunday.
The wedding took place at The Lanesborough, an elegant 5-star hotel in Hyde Park Corner, Knightsbridge. We have gathered a few pictures from the wedding.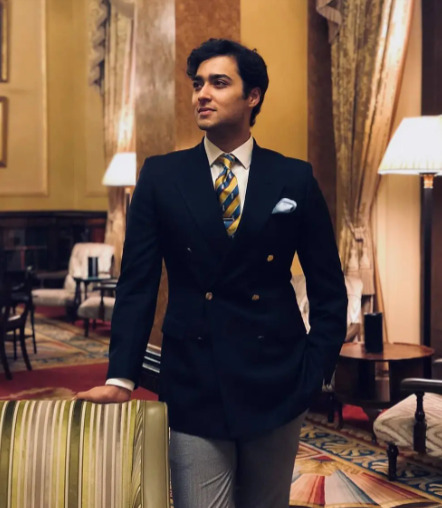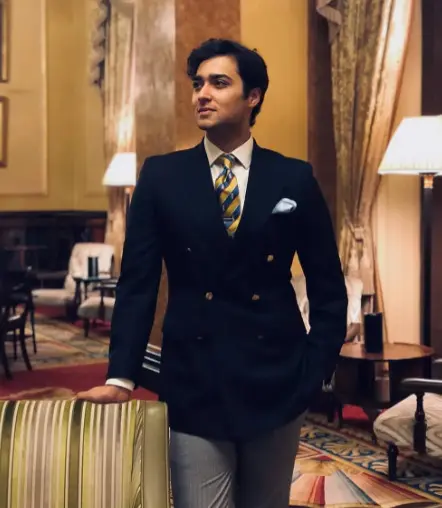 Ishaq Dar, former finance minister, and former premier Nawaz Sharif attended the ceremony. They sat right beside Junaid Safdar when he signed the nikah papers. Junaid's parents Maryam and Captain Safdar, however, could not attend the wedding. She had earlier announced that she would not request the government to allow her to travel to London for the ceremony.
The PML-N Vice-President posted pictures from the nikah ceremony on Twitter instead and captioned them, "May God keep you safe and happy". During the wedding, Maryam and Safdar, both of whom live in Lahore, were on a video call with their son.
As of yet, it is not known where Junaid's tuxedo came from, but the bride's lehenga was made by Sabyasachi, an Indian designer. In addition, not much is known about the bride yet, but her father is Saifur Rahman Khan, one of Nawaz Sharif's closest confidantes. He was appointed chairman of Ehtesab Bureau during Sharif's second term as prime minister in 1997.
Take a look at these wedding pictures!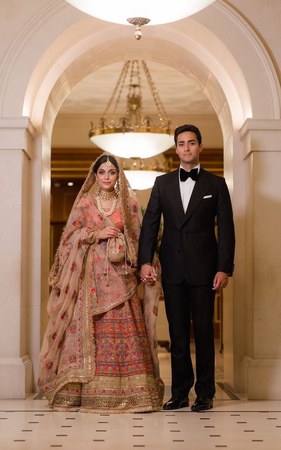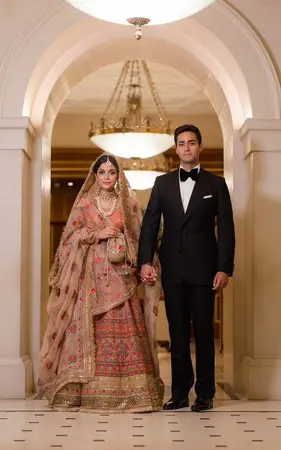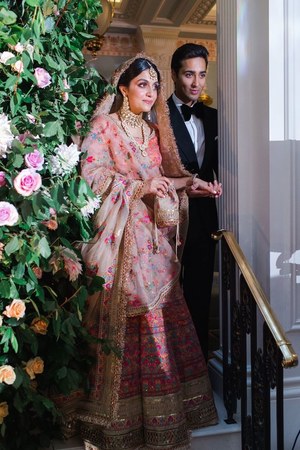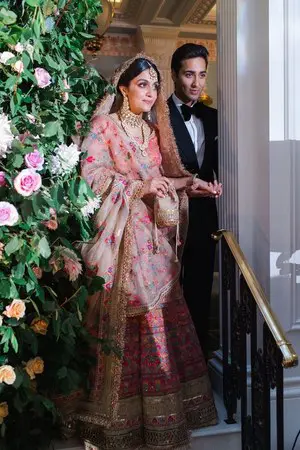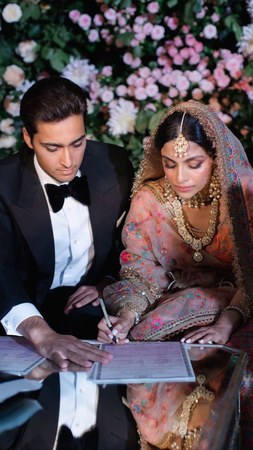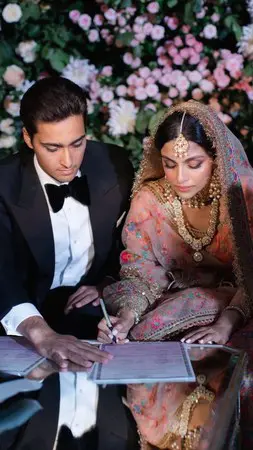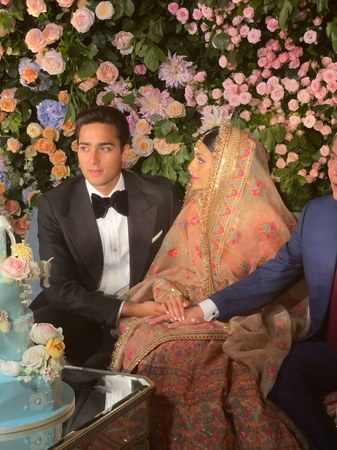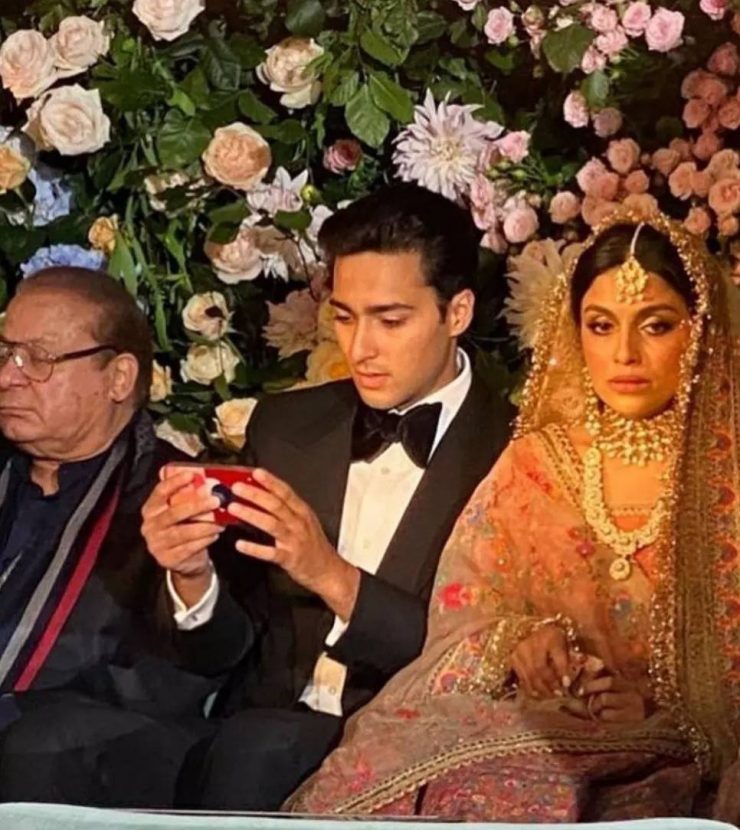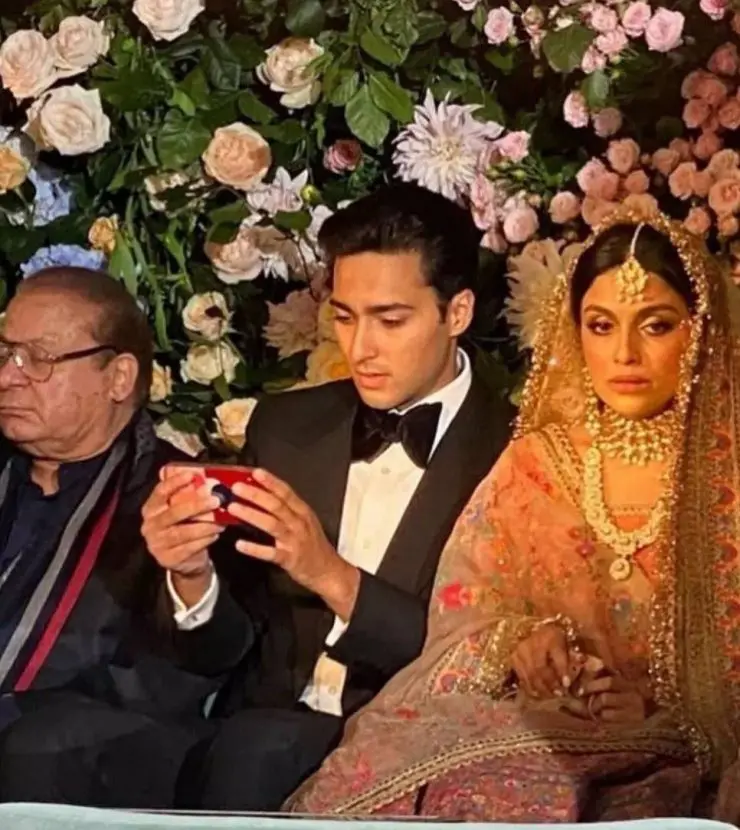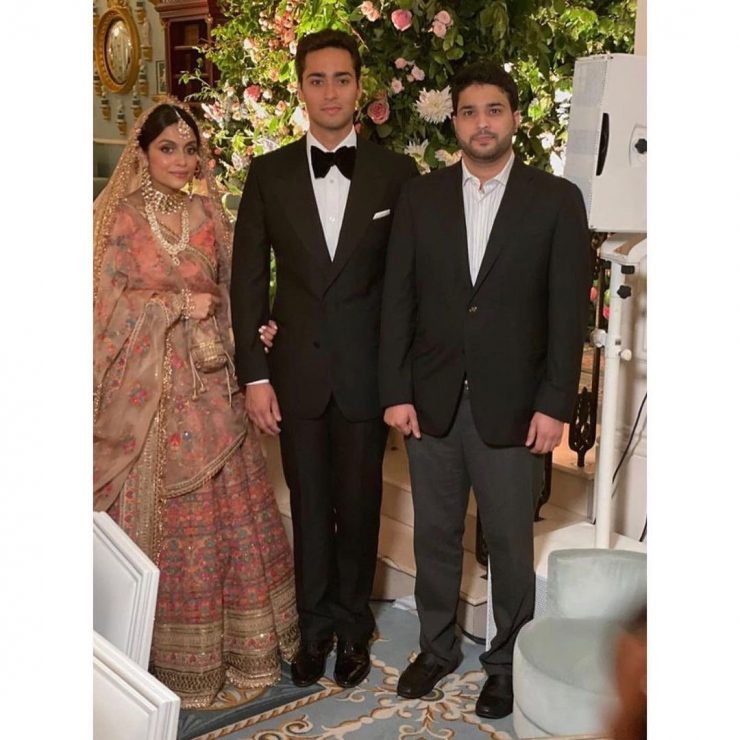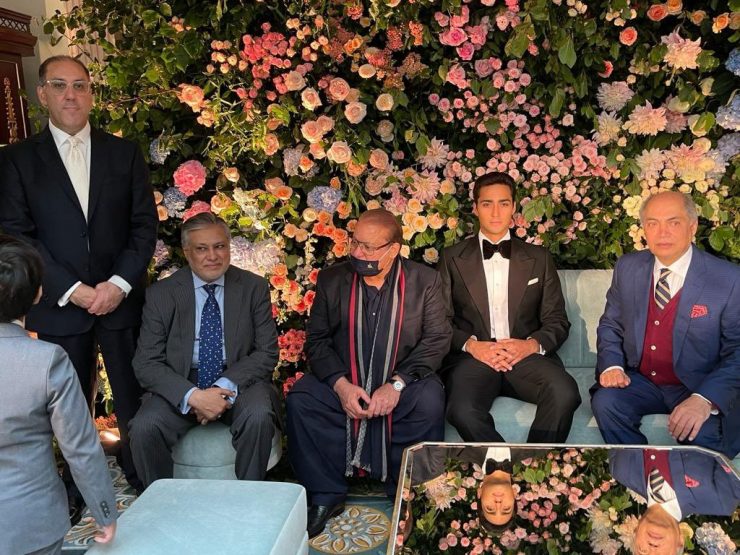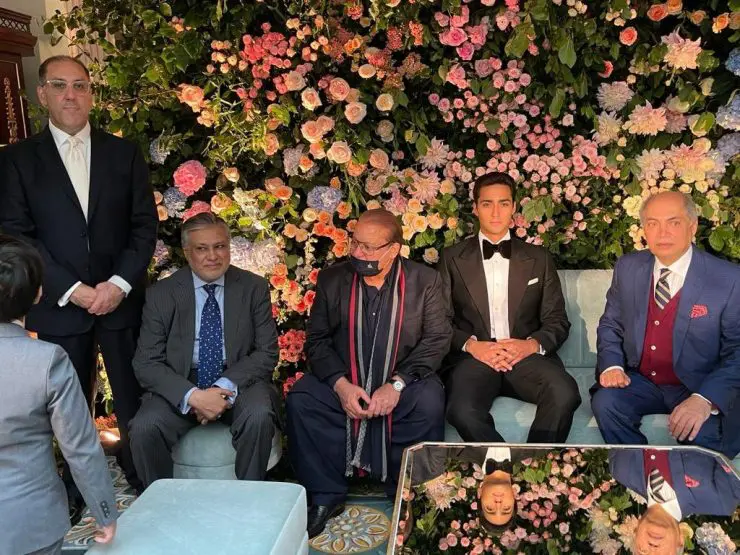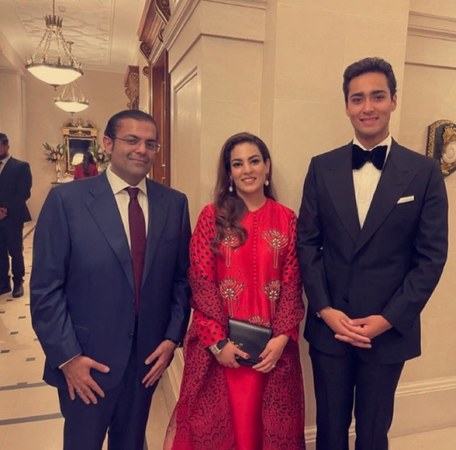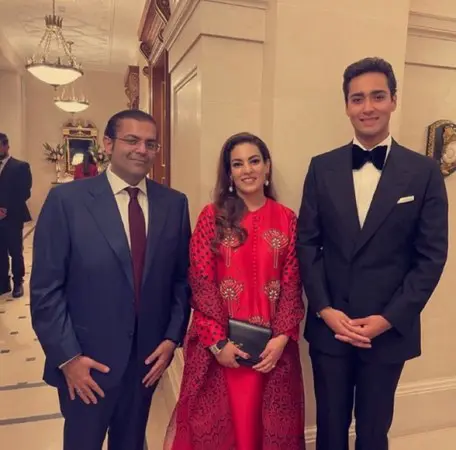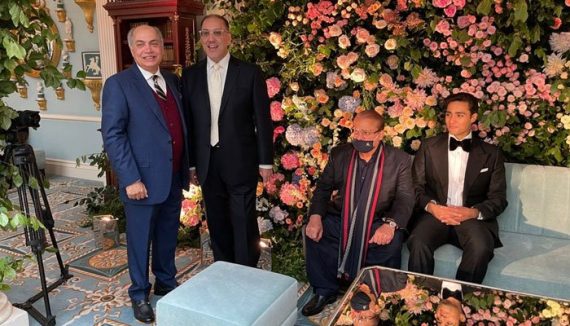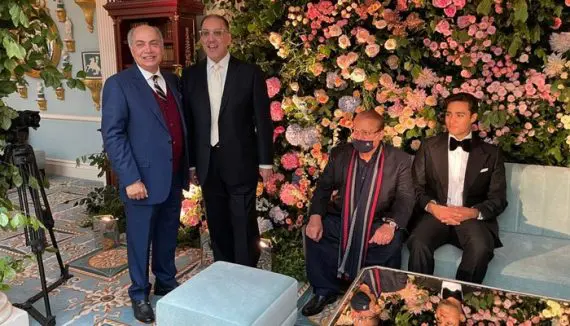 Ali Dar, son of Ishaq Dar and uncle to Junaid, posted a congratulatory message on Twitter. "Here's to an eternally blissful life ahead," he captioned a picture of him and Junaid at the wedding.
A source earlier revealed that the former premier had been spending a lot of time in his Park Lane flat in the UK. While also dealing with party politics, the former premier had been focusing on family affairs as well. The first thing on his agenda was reportedly his grandson's marriage.
Additionally, it was being said that Sharif arranged the marriage himself, as well as picking the girl for his grandson. Safdar has long remained the crush of many Pakistani girls, and it seems, he is finally off the market.
A protest broke out against Nawaz outside the wedding venue by a group of what appeared to be PTI supporters, with PML-N workers intervening to disperse the protestors. The small protest, however, did not dampen the festivities of the Nawaz family.
Previously, Junaid had also gotten into a brawl with a PTI supporter in the UK after his family was abused. Junaid was also arrested by the London police for attacking the PTI supporter.
The 'party boy' of PML-N has a political future ahead as well. If the PML-N returned to power, Junaid is certainly expected to take a leadership role as well.
What do you think of this story? Let us know in the comments section below.