Pakistan's biggest TikTok sensation, Jannat Mirza, announced earlier that she was leaving the country for good. The news left her massive following of over 10 million devastated, making them wonder about the reason she is moving abroad. But now it turns out that she is coming back to Pakistan after all the drama…
The 22-year-old, who has an ample following on social media, recently shared that she is currently in Japan after PTA announced a ban on TikTok. Mirza then revealed on Instagram that she has decided to move to Japan.
Once, a follower asked her why she was leaving Pakistan. Mirza responded she has decided to move to Japan. Mirza attributed the 'low mentality' of Pakistanis to be the reason for the move. Many of the people linked her moving back to Japan because of the ban on Tiktok.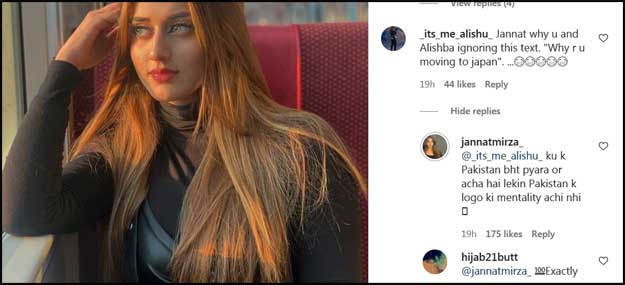 Her statement was highlighted as very 'controversial' content but recently, she cleared the air about it. Mirza had reached fame by producing content that involved Bollywood sync and slow-motion videos. Pakistanis absolutely love that content.
Mirza's decision of moving elsewhere sparked a frenzy amongst her fans. And many believed it to be related to the sudden ban of TikTok in Pakistan.
Jannat Mirza's statement takes a new turn
After a great false impression, Mirza finally explained her recent live Instagram story about her plans. While Mirza said that she was moving to Japan, she also shared that she will be coming back to Pakistan in November.
Mirza will be returning to work on a film with renowned Pakistani Director Syed Noor. She clarified that she wanted to move back to Japan due to the recent increase in rape cases.
Moreover, Mirza clarified her comment about the mentality of the people of Pakistan. She said when she talked about the bad mentality of Pakistani people she was talking about CCPO Lahore who was passing victim-blaming comments.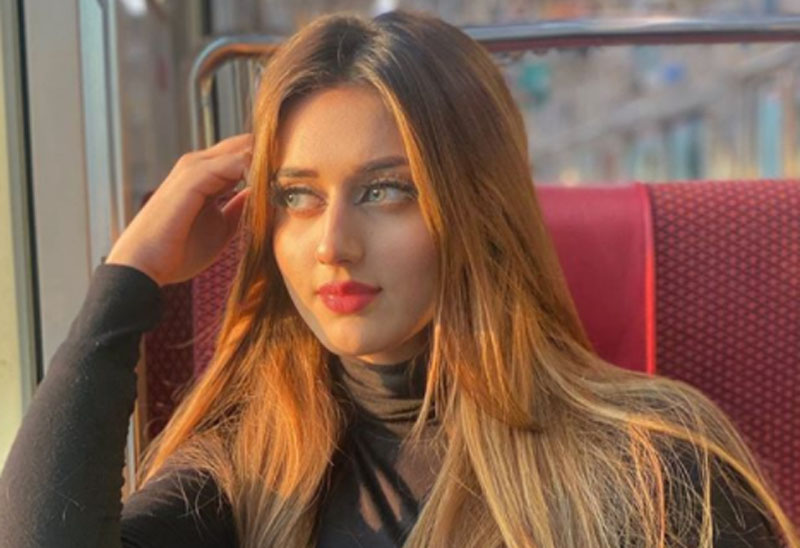 While further throwing light on her previous statement, she said that she already knew that TikTok would get unbanned in a few days. Apparently, she was in contact with them and that is not the reason why she was planning to leave Pakistan.
Meanwhile, she is enjoying her vacation in Japan. Mirza explained that she will soon be coming back to Pakistan. However, she is thinking to go back to Japan after two to three months after completing her degree here.
In addition to this, she shared that she plans to study film in Japan so she can come back to Pakistan and work behind the camera as a director or producer. So we guess she is not moving to Japan after all!
And once again trolls are grilling her
Watch Jannat Mirza changing her statements and plan below
Earlier, the TikTok sensation got trolled over PTA banning the app just a day after she reached 10 million followers.
What do you think of this story? Let us know in the comments section below.