2020 seems to be marred with tragedies. One after the other, the tragic scenes do not seem to end. Yesterday, a woman was gang-raped by two men in front of her three children in Lahore. Pakistanis want the removal of CCPO Lahore after he puts all the blame on motorway victim.
Ever since the news got viral, it is all being discussed on different social media platforms. Every single Pakistani is demanding justice for the woman was raped by unknown men.
Since the media is also trying to get her justice, they have been in constant contact with the police. The CCPO Lahore, who many held in high respect,is now being called out for his statement on the incident.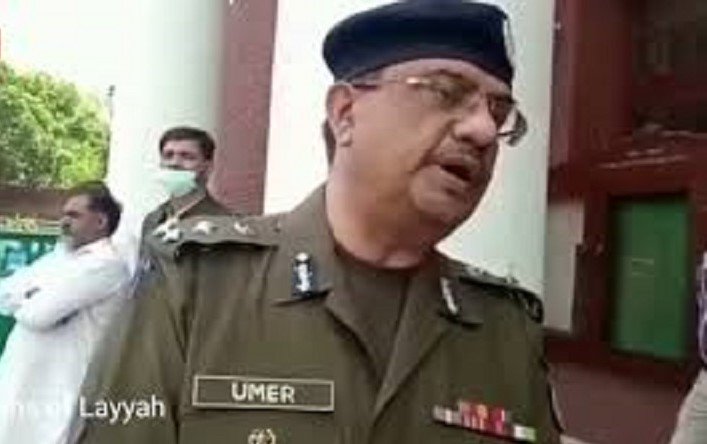 When a TV channel contacted CCPO Lahore Umer Shaikh, instead of accepting the magnanimity of the incident, he resorted to blaming the victim woman instead.
After the anchor asked CCPO of what happened he said: "The woman left for Gujranwala from Lahore at 12am from Defence. The woman should have taken the public route from GT Road and not a detour where the incident happened."
The CCPO then went on to add: "Okay if you're taking an alternate route, at least make sure you have petrol in your car."
The woman's car windows were broken by the rapists and then she was taken to nearby fields.
Whatever the case may be, is this the way a CCPO should behave when addressing a rape victim? They somehow still found it to be the woman's mistake instead of their faulty security and the perpetrators involved?
This is how social media is reacting to CCPO Lahore's statement and demands his removal
Pakistanis are now calling for the removal of CCPO Lahore as he put the entire blame on the victim of the motorway incident. It is to be noted that the IG Punjab also resigned after CCPO Lahore's posting and comments against him.
Here's to praying that the mother of two gets justice after her rape.