According to data provided by the Pakistan Telecommunication Authority (PTA), 3G and 4G mobile internet subscriptions crossed 30 million users in July 2016. With the increase in the number of subscribers, we are also witnessing a rise in social media superstars. Every other person is going viral these days.
Analysts believe that social media is likely to produce more superstars in 2017. 2017 started off with the viral videos of Sheikh Rasheed, Waqar Zaka, Faisal Vawda, Neelam Muneer etc, etc. On 19th February 2017, someone spotted "Burger Wala"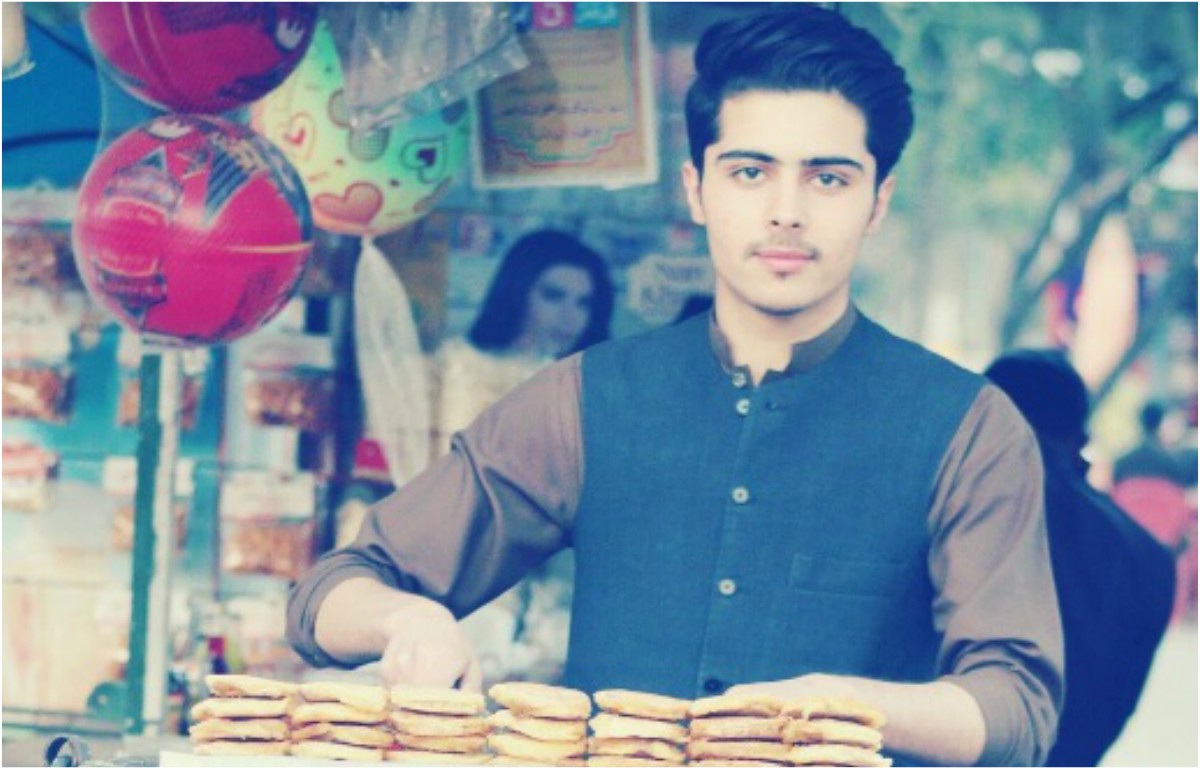 According to Raza Mehdi, who shared a random picture of Burger Wala from his Twitter account, Shah Fahad sent him the picture and requested to share it.
"Shah Fahad is an 18-year-old student of grade 9, works on a burger stall at Ayoob Park in Rawalpindi. He told me to make him famous like Chaiwala. I tweeted his picture and soon after uploading the picture, it was all over the internet"
Raza Mehdi also stated in his video message that many people voiced their concerns about the authenticity of his post. To prove them wrong, he asked Shah Fahad to send him his video from the stall. Shah Fahad replied with a recorded video at the stall mentioning that he has quit the job for the sake of his studies.
And here is the video of Burger Wala he sent to Raza Mehdi on his request:
Got this video message from that #BurgerWala. pic.twitter.com/XnLi7NWqrz

— Raza Mehdi (@SyedRezaMehdi) February 19, 2017
However, people are still skeptical about the credibility of this Burger Wala. But then yes, Shah Fahad a.k.a Burger Wala got the fame! Look at the reactions of people on Twitter:
1. Good Or Better Than Chaiwala? What Do You Say?
This #Burgerwala is better than #Chaywala ☺️☺️ pic.twitter.com/gGDrd12HeV

— Syeda Sana (@SanaSpeaks444) February 19, 2017
2. Point To Hai Waise!
#چائے والا کے بعد پیش خدمت ہے برگر والا
ہمارے میڈیا کی نۂی مصروفیت???? ????????#Chaiwala #Burgerwala Hahah???? pic.twitter.com/TusWqY7HBT

— Faiza (@faizaaslamch) February 21, 2017
3. Yes, Bro! You're Right!
After the huge success of Momina Mustehsen social media launched #chaiwalla#sabziwala#fruitwala#burgerwala#DoodhWala
Coming soon????????????

— Abdullah (@abdul_kool91) October 19, 2016
4. Photoshop Zindabad
After Chai Wala here comes Burger ???? Wala. 18 years Old Hassan Nawaz belongs to Multan sells Bun kabab at 9 Number Multan .#BurgerWala pic.twitter.com/J9NPVYWUXS

— Hassan Nawaz (@HassanN90593005) February 19, 2017
5. Andy Wala Burger Lagate Thay Bhai?
Shami Burger ????…. #AndyWala #BurgerWala

— כואג׳ה נאויד חיידר (@naveedtaji) October 26, 2016
6. Slamabadi Nae Pindi Boy Hai Ye!
Presenting you Slamabadi #burgerWala ???? pic.twitter.com/FStA6mwXEA

— YuSra (@ZeSty_here) February 21, 2017
And start the countdown now; Pakistan will be having another trend soon!