Life and Education: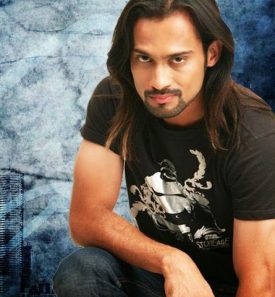 Waqar Zaka was born on the 17th of July, 1986. He is a well-known TV host, social media activist, content producer, social worker, philanthropist and video director. It is known that Waqar Zaka was born in Tehran, Iran. He is a Sunni Muslim and during his childhood, he changed many places because of his father's travelling schedule. His father was employed in the United Nations and moved every now and then. Waqar acquired his Matriculation from B.V.S Parsi High School in Karachi. He then went on to the Adamjee College in order to acquire his Intermediate in the field of Pre-Engineering. Followed by, Waqar successfully enrolled in NED University of Engineering and Technology. He did Bachelors in Civil Engineering. Afterwards, Waqar realized he could rather cash himself in another field. He was interested in Media and Film, therefore, chose this path. He decided to pursue Masters and Specializing in TV & Film from New York Film Academy. In his family, Waqar is the only person to pursue a degree and career in the media industry.
Career Highlights: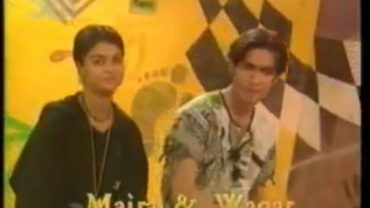 Waqar, at the age of 15, wrote a song. He also produced and directed the song's music video. The song is called, "NAHI PARHA MEIN NE POORA SAAL". It became imminently popular among students back in time. Waqar started his career in 2002 when he joined ARY Digital as a TV host. During this time, the media industry in South Asia conventionally revolved around "live calls" and "discussion" segments in TV shows. Waqar had to embrace the same pattern as he took a step in the media industry. Followed by, Waqar Zaka introduced a TV show with a unique format. It was called, "LIVING ON THE EDGE". It became the triumphing show on ARY Digital and a major show among the youth of Pakistan. Later, Waqar started another TV show. It was called, "King of Street Magic". The show was a platform for aspiring conspiracy theorists, illusionists, and paranormal investigators. However, the show got banned because it catered a sensitive and controversial subject.
Living On The Edge: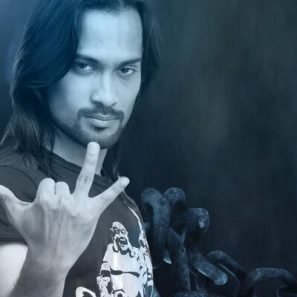 This show was the breakthrough for Waqar Zaka. It broke all records and was supremely popular among the youth of Pakistan. Living On The Edge was the highest rated show for a record number of years. It broke the records of TV ratings and people avidly followed it. Waqar produced, edited and directed the show himself. He introduced a new concept of a show where the "host was the judge". Contestants from all over Pakistan were featured in the show through selective methods. Contestants would feature in the show and perform difficult dares on camera. Following the immense popularity of Living On The Edge, the show was revamped in terms of its format. Popularity was swamping of this show and they could not cater to weekly contestants. Therefore, Waqar Zaka decided to conduct auditions in the major cities of Pakistan, make a pool of most daring contestants after strict selection and put them in a competition against each other.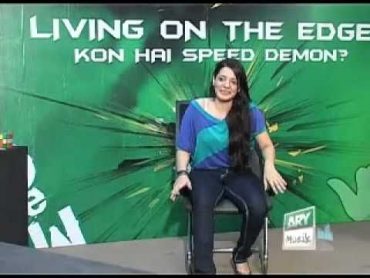 This new format of Living On The Edge quickly escalated. The show gained more popularity than ever and contestants were pouring in to participate in the show. Auditions were conducted in major cities and contestants were selected for a progressive round. Eventually, 16 most daring contestants were left to compete in a 10-day show at a lavish place commonly known as, "WAQAR'S DEN". The contestants had to perform physical dares that were sometimes life-threatening due to the involvement of wildlife. It drew a lot of controversies and a political atmosphere. There were vote outs and elimination rounds which saw final contestants competing for the final rounds. Living On The Edge was the longest-running reality TV show of Pakistan. It was sponsored by the all famous soft drink brand, Mountain DEW for more than 8 years.
XPOSED: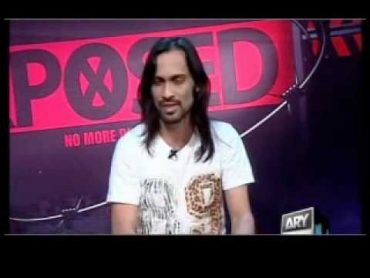 XPOSED was a show introduced by Waqar Zaka himself in 2006. It might have run for a brief period of time but it made a huge impact in the media. The first TV show to feature the concept of exposing underground activities and undercover criminal activities in Pakistan. It was a show where Waqar hosted and his role was far wide as he discussed issues and helped to resolve them. It was a groundbreaking show that Waqar Zaka introduced and now the same format is being used by other media outlets as they have definitely taken inspiration from Waqar Zaka's original show.
Vice President of ARY MUSIK & DESI KURRIYAN: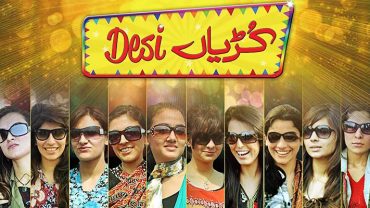 His popularity and supremacy of work brought him to unimaginable heights. Waqar Zaka became the Vice President of ARY MUSIK in 2006. He became ultra famous for being the sole channel for providing the youth of Pakistan with incredible opportunities and a platform where they could all showcase their talent and make a name for themselves. Waqar introduced new VJs in the media. He gave many people the chance to confidently depict their talent and cater opportunities for them. The year 2007 brought another reality TV show featuring Waqar Zaka as host. Desi Kurriyan became an imminent hit. It was originally a concept led by Obaid Khan and Jerjess Seja. It focused largely on covering the urban lifestyles of women in Pakistan who live in the villages. Waqar deeply felt that 'in a country, with cultural constraints, we can not have beauty pageants,' and that's where the inspiration of Desi Kurriyaan came to life.
Philanthropy: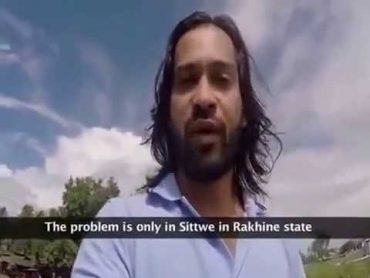 Waqar Zaka is popularly known for his philanthropic works. He has gone beyond all limits in the service of people and Muslims in general. Waqar visited Muslims in Sittwe, Burma, where the Muslim community was atrociously suffering from the persecution and cruelty of extremist groups in Burma. Muslims were burned alive, babies were thrown out in the streets to starve and die and the kind of atrocity and crime against humanity was dared to be taken is distressing. Muslims were ignored and the world did not approach to help but the conscience of one man could not have been silent any longer. Waqar Zaka visited the Muslims and helped them out in brilliant ways. He went to the places where major NGOs failed to reach. He not only helped the people but also documented the reality and living conditions of hate-struck Muslims in Rohingya. He helped them in all ways without any help or support of NGO or the Government of Pakistan. He documented his work and brought to social media under the slogan, "NAIKEE KAR, FACEBOOK PAR DAAL."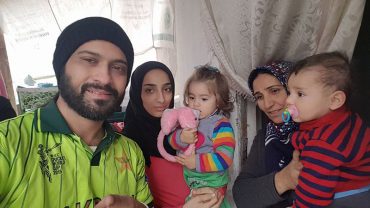 Waqar also pursued the call of Muslims in Syria. He rescued families in the war-struck city of Aleppo in Syria. He saved children who were the victims of war and terror looming large in the city. As Syria continued to face bombardment and guns firing from everywhere, Waqar daringly rose to help the Muslims. He rescued families and brought them to proper accommodation in Turkey. He even spent the New Year's Eve of 2017 with Syrian children to make them understand that people's conscience was not dead and they were not ignored. He even exposed some false propaganda about the whole thing. People rose to his call. A heap of donations was brought to Waqar to be taken to Aleppo. He reached miles where none could and he brought all charities to where they were needed. It was the main objective of the "Waqar Zaka Foundation". Waqar Zaka is also honoured by the Government of Pakistan for his incredible work.
Personal Profile: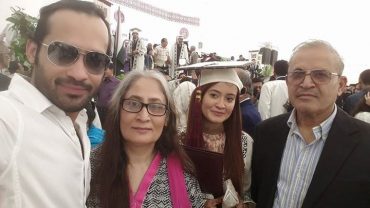 Waqar Zaka is single and has not flung into marriage yet. There have been many rumours linking him to women but he has denied everything so far. He resides in Karachi. His father's name is Zaka-ud-Din, comes from a Punjabi family. Waqar came to Karachi in the year 1980. His mother's name is Samia Yaseem. She's a housewife and comes from a Kashmiri family. Waqar Zaka has 3 younger sisters. Waqar Zaka is also considered a controversial profile on social media; his whole saga with a local guy Junaid surfaced all over social media. He even openly called out Junaid in the streets of Karachi.
Social Media
Waqar Zaka is an active social media user. He has more than 135K followers on Instagram, 67.8K on Twitter and around 1,135,65 followers on Facebook. Besides, he is an active user of Snapchat, where he discusses multiple aspects of his life. On Snapchat, he does adult talk, shares philanthropic his philanthropic work and often a times try to expose thing which the common man does not know about.
Besides, he has done media campaigns for several people such as Younus Algohar, cryptocurrency and various other people.
Criticism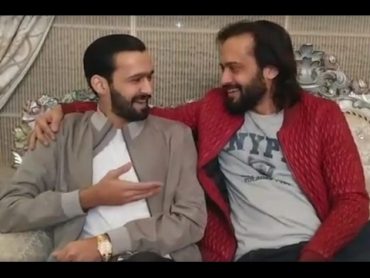 The man is always under the umbrella of problems. In 2017, Waqar Zaka was beaten by a man named 'Junaid' in Karachi. In the video, Waqar Zaka was ruthlessly beaten and abused by a group of people. Allegedly, it was discovered that Waqar Zaka was involved in some kind of harassment of a girl whose boyfriend thrashed him. In the video Waqar Zaka was kept saying and asking the guy beating, "Boss Maine Bola Kya Hai (Boss, what did I say?). However, things sorted between Waqar Zaka and Junaid after few days and Waqar Zaka happily hugged his thrasher.
In November 2018, Karachi Police Arrested Waqar Zaka and it was alleged he was arrested for possessing alcohol. However,  Waqar denied the allegation and said, "I don't know what's happening, or what is being aired on news. What have I done? What kind of substance have I taken? There's news that non-local alcohol has been found in my car. Kindly, read the FIR filed with the police. If you can't read it, please find someone who can." The 39-year-old VJ further stated, "If you have sheesha in your home or car – irrespective if you're using it or not- you will be taken into custody by the police. Since I had sheesha in my car, I wasn't even using it, the police took me in custody and informed me that an FIR will be filed."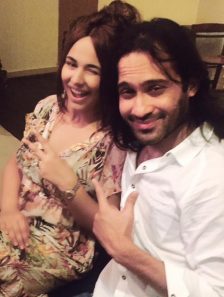 Moreover, Waqar Zaka is greatly criticised for his vulgar Snapchat videos and the actions he performed in the show living on the edge. The Vk is also accused of having links with the Illuminati and freemasons organisation.
Apology
In 2019, Waqar Zaka sought apology from the Pakistani nation for destroying their minds particularly in the show "Living On The Edge". On his facebook, Waqar wrote, "Allah, please forgive me for posting content which was destroying young minds; I feel really bad for being harsh in Living on the Edge. I hope all the contestants who faced my anger will also forgive me. He wrote further, "Allah, please help me in creating content which will practically help people in need."
Waqar Zaka PISA 2020
Waqar Zaka was also awarded the Pakistan International Screen Awards (PISA) 2020, held in
Dubai and was nominated for the 'Pakistan social media icon' award, which he refused to accept.
Later, Waqar had opened up regarding why he had refused to accept PISA 2020 award, even
though he was nominated. He is credited for being able to bring the social media bloggers and
influencers to a Pakistani award event for the very first time.
Explaining his reason for refusing the award, Zaka said that he was certainly proud to start social
media awards. He had made the nominations & being a leading jury member, had personally
eliminated myself from nominations.
Waqar Zaka Social Media
Waqar Zaka had taken to twitter for questioning PCB over hiring Indian professionals for PSL'
2020. For providing evidence, Waqar had also illustrated a list of nearly 132 Indians names that
had been allegedly working at various other posts. Zaka had also stated that when India was
turning away Pakistani artists over the issue of Kashmir than why are Indians hired to work for a
Pakistani event?