Many fans asked quite interesting questions from the model turned actor Imran Abbas on his recent question and answer session on Instagram. From marriage to acting to whatnot, the actor spilled all the beans! You will be surprised to find out how Imran Abbas allowed his female fan to send rishta for him to his house!
We remember the actor Abbas from some of his most famous drama serials like Meri Zaat Zarra-e-Benishan, Khuda Aur Muhabbat, Akbari Asghari, Dil-e-Muztar, Alvida, and Mera Naam Yusuf Hai. More so, we all know he also went on to do a Bollywood movie with Bipasha Basu. However, what we do not know much about is his personal life!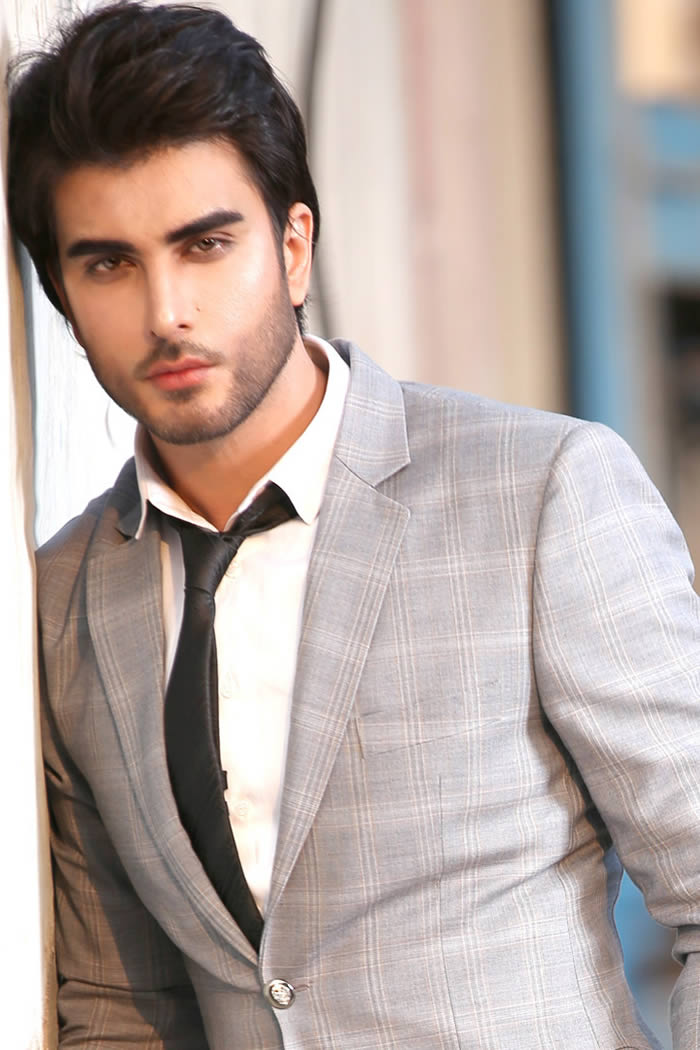 During his recent interaction with fans, one asked, "If you don't watch dramas in your spare time, then what do you watch?" To this, Abbas replied that whenever he is in a mood, he watches Animal Plant, National Geographic, construction masterpiece documentary or old PTV channels.
However, he does not watch any news channel as they make him very anxious and worried.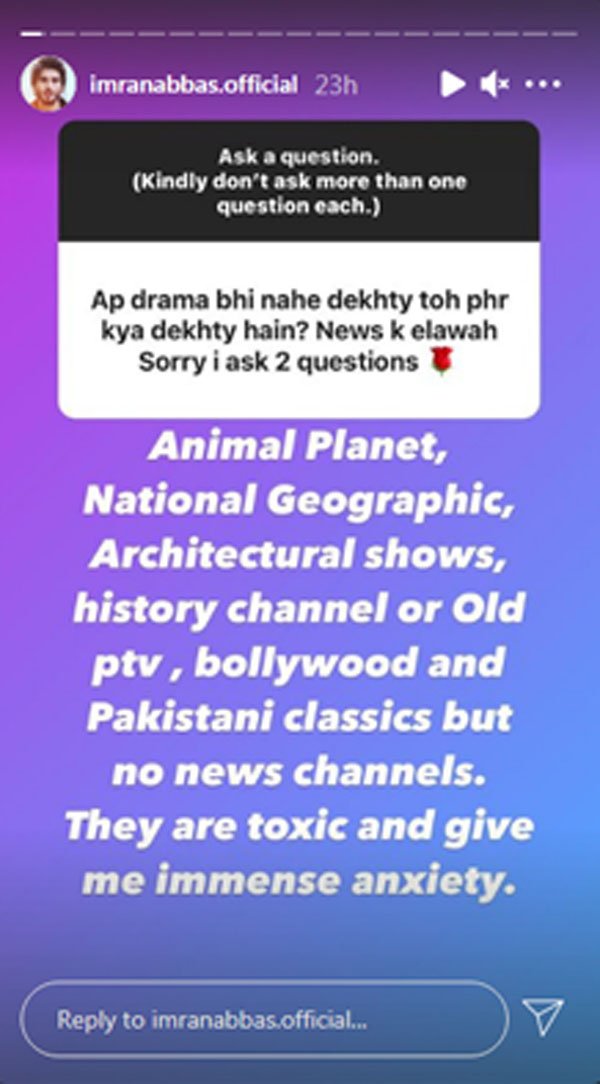 Another fan asked, "What do you mean by peace and true love?" Interestingly, the actor gave a very wise response.
According to him, peace and tranquility is a state of mind that comes after a lot of practice, that is, to maintain your connection with God while being satisfied with whatever you have in life. Moreover, he shared how is mother is his greatest love in the whole universe.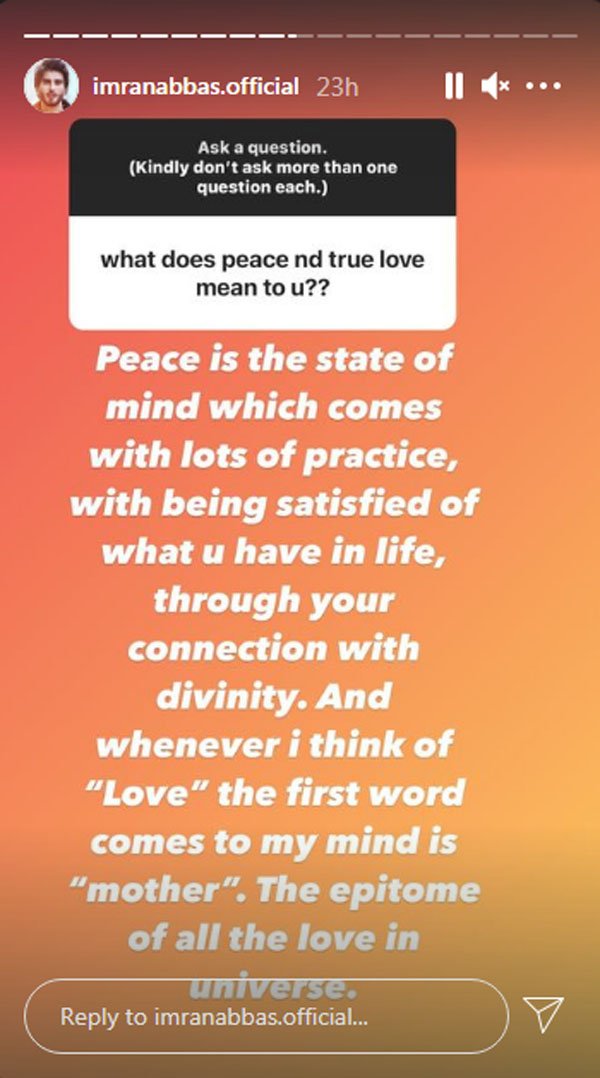 Then came the big question!
A female fan offered a marriage proposal to the Ae Dil Hai Mushkil star. "Should I send a rishta to your house?" she asked. Surprisingly, the Pakistani heartthrob Imran Abbas gave a response to the female fan saying why not, for sending the rishta.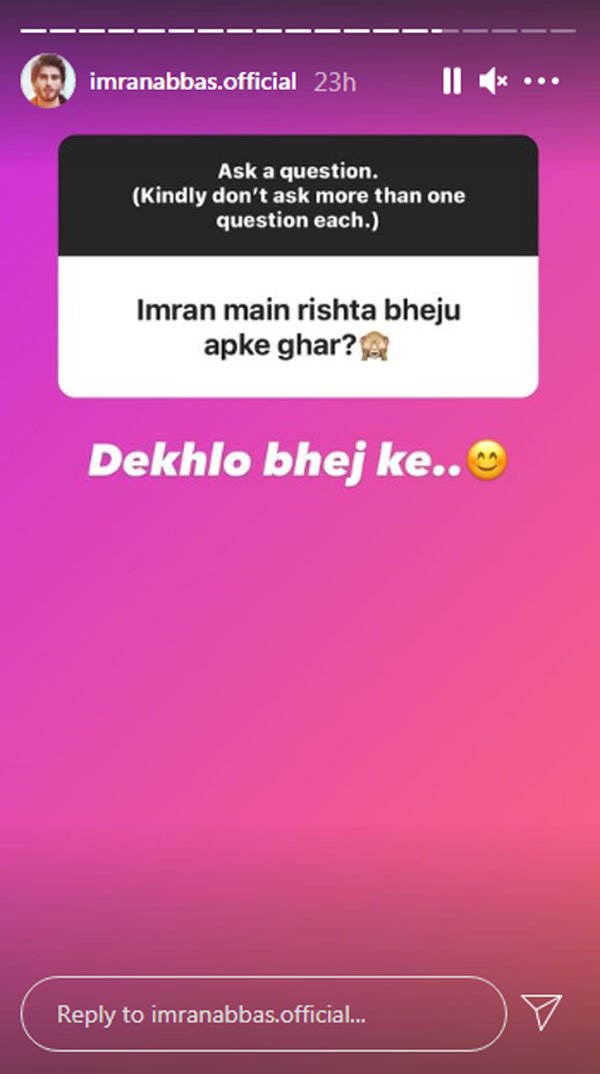 Abbas is not just a talented actor. He is also a beautiful human. In his recent interview with Samina Pirzada, the actor opened up about his first love. Turns out that his first love was a requited kind.
However, he said that it is not even necessary to have the person you fall in love with, to be with you for the rest of your life. While further getting into the details the actor shared that he still loves her.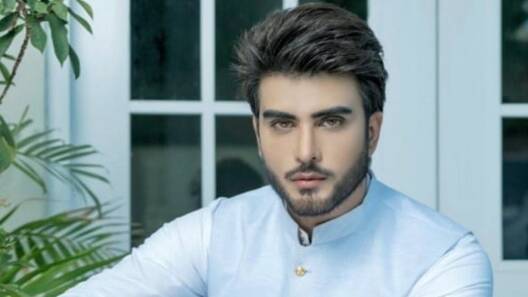 In his earlier interaction with fans, Abbas revealed why he is not seen much on the screen lately. We last saw the actor in the drama series Thora Sa Haq and Jo Tu Chahey, and since then we have hardly seen him on screen.
Apparently, the reason behind taking a break from the Pakistani industry is that he is preparing himself for the international project. He made the big announcement about bagging an international project in his Instagram session.
While we talk about his showbiz career, the actor successfully made his Bollywood debut in Creature 3D. Not only that but his cameo in Karan Johar helmed Ae Dil Hai Mushkil had also been highly praised by the critics. Not to forget that he also got nominated as the world's most good-looking man!
What do you think of this story? Let us know in the comments section below.