A year ago, Maheen Ghani previously known as Maheen Taseer who is a famous fashion designer of the Pakistani fashion industry, and a psychologist broke the news of her divorce from Shahbaz Taseer on Twitter. Maheen Ghani claims that she had been cheated by his husband with Neha Rajpoot.
Recently on a question and answer session on Instagram Ghani was asked about her husband cheating on her with the famous young model Neha Rajpoot. The designer gracefully said it all but Rajpoot gave her a befitting response.
An anonymous person to Ghani on Instagram said, "I recently got to know your ex cheated with that model Neha Rajpoot… shameful."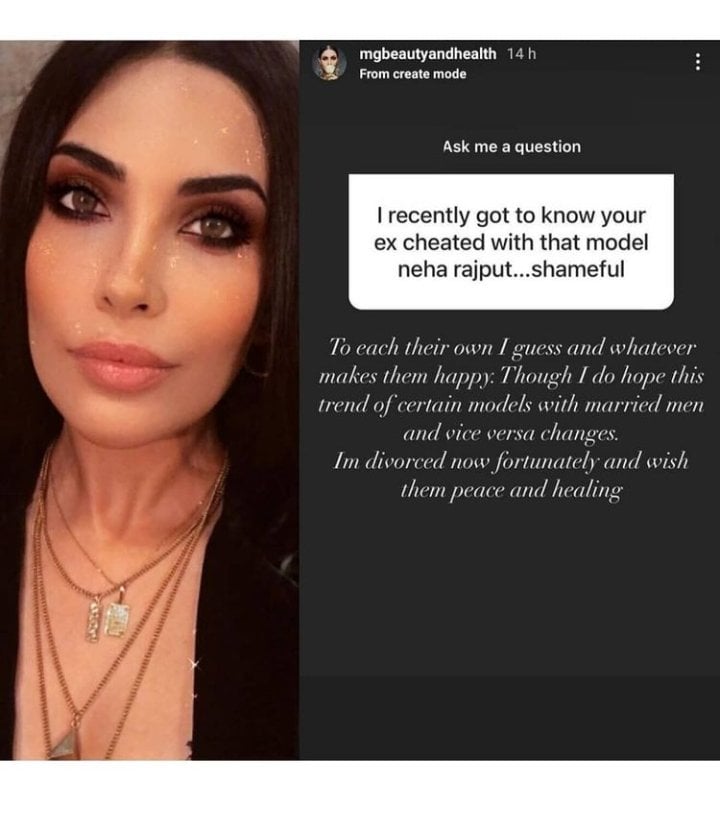 To this, she replied, "To each their own I guess, and whatever makes them happy. Though I do hope that this trend of certain models with married men and vice versa changes. I am divorced now fortunately and wish them peace and healing."
The ex-wife of Shahbaz Taseer, a businessman, and son of former governor Punjab, disclosed on Twitter about her divorce from her long-time husband a year ago. The unforeseen divorce of the couple raised quite a fury among the public.
Subsequent to the divorce news, rumor had it that the reason behind the big decision came in after Taseer was caught cheating on his wife Ghani. However, this rumor was never confirmed. Now apparently, it turns out that the husband cheated on Maheen Ghani with the stunning model turned actress Neha Rajpoot.
Model Neha Rajpoot fires back
Lately, the model Rajpoot interacted with her fans in a question and answer session on Instagram. She talked about her upcoming projects, skincare routine, and answered some personal questions as well.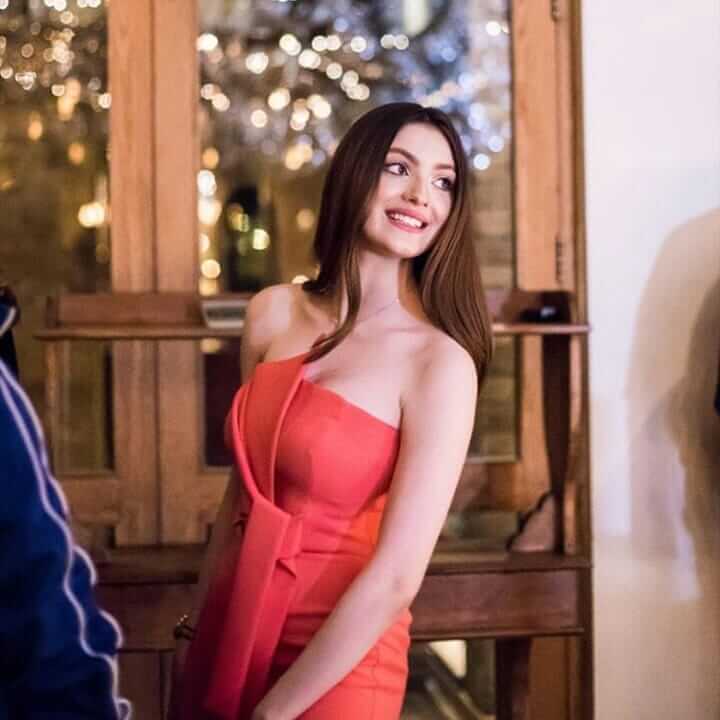 Interestingly, a question came up about Ghani's accusation of her being the reason behind her divorce. Rajpoot clarified that there are always two sides to the story.
"LOL, it is easy to point fingers at people who stay quiet well there is always 2 sides to a story. Just because someone is quiet does not mean they are wrong. I am amazed at how whenever something comes up it is so easy for people to point at models," she wrote.
"Calling them homewreckers and totally disregard housewives who when their husbands are away for long, they cheat left to right and center. And then blame the man for moving on I rest my case here I wish her peace and love xx."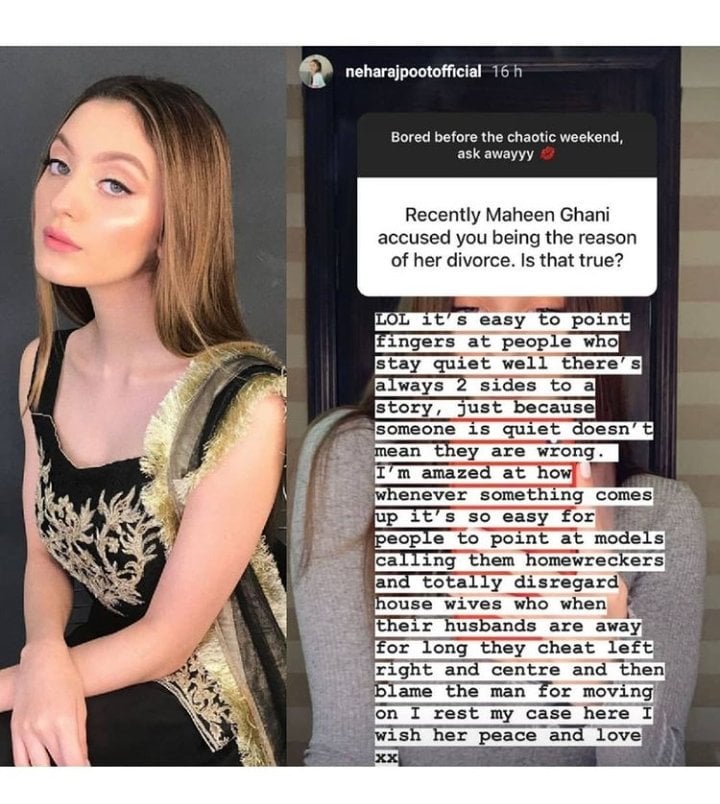 But well, who knows what happened. One can never be sure of what has actually happened behind closed doors.
After the divorce news settled, Ghani's sister, and ex-sister-in-law of Shahbaz, Leena demanded the return of her paintings from Taseer. Leena claimed that her sister had taken the paintings from her for a photoshoot. However, since the relationship between Ghani and Taseer was over, it was only right what was her was returned.
What do you think of this story? Let us know in the comments section below.