Nowadays burglary has now come unique and exciting because the robbers don't show their interest in wealth. Yes! It's true because their main focus now is food. That's what happened in India where a robber was caught by the police while he cooks "Khichdi" in the middle of a burglary.
It's a curious case because the burglar didn't harm anyone just went into the kitchen and made Khichdi for himself. It's such a bizarre case that soon the news came out, every digital platform and news outlet covered it.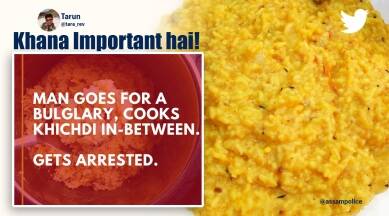 It looks like the burglar was more interested in food and legit hungry that's the reason he went for food rather than money.
Hungry burglar makes khichdi before robbery in the house
In one of the states of India, Assam this incident took place. According to the report, "hungry burglar who stopped to cook khichdi in the middle of a break-in and was soon arrested for his folly."
The Assam police took the matter to Twitter, they wrote, "The curious case of a cereal burglar!" "Despite its many health benefits, turns out, cooking Khichdi during a burglary attempt can be injurious to your well-being.
"The burglar has been arrested and Guwahati Police is serving him some hot meals."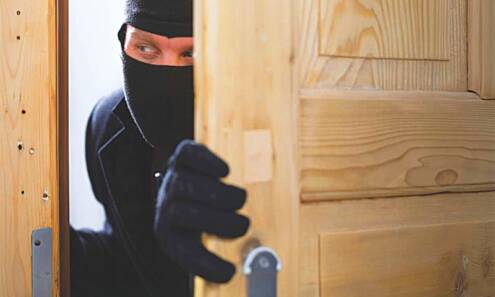 According to one of the news outlets, "the thief broke into a house in Guwahati's Hengerabari area while the homeowners were away. Neighbors, however, were alerted to his presence when he started cooking khichdi and they heard noises from the kitchen. Knowing that the homeowners were away, neighbors caught the burglar and handed him over to the cops."
What's funnier? Is that the Assam police took this matter humorously and people reacted makes it funny.
Netizen's react to Khichdi robbery
One of the Twitter users reacted to Assam Police's tweet, he wrote, "Iski to Khichdi Gayi". Another user wrote, "Hahaha good one I think since morning he was in planning and execution mode and hence forgot to eat even a morsel."
One user suggested, "he should have taken the ingredients and cooked at his home."
A similar sort of robbery took place in Gloucestershire county of England where a robber demanded chicken nuggets with a sausage McMuffin at Mcdonald's outlet.
What do you think of the story? Tell us in the comments section below.