The Federal Investigation Agency (FIA) on Wednesday launched a money laundering probe against TikTok star Hareem Shah after she claimed that she had traveled from Pakistan to the United Kingdom with a significant amount of cash.
A video clip of the social media star, originally shared on social media platform Snack Video, went viral on Wednesday. She could be seen sitting down with two stacks of British pounds.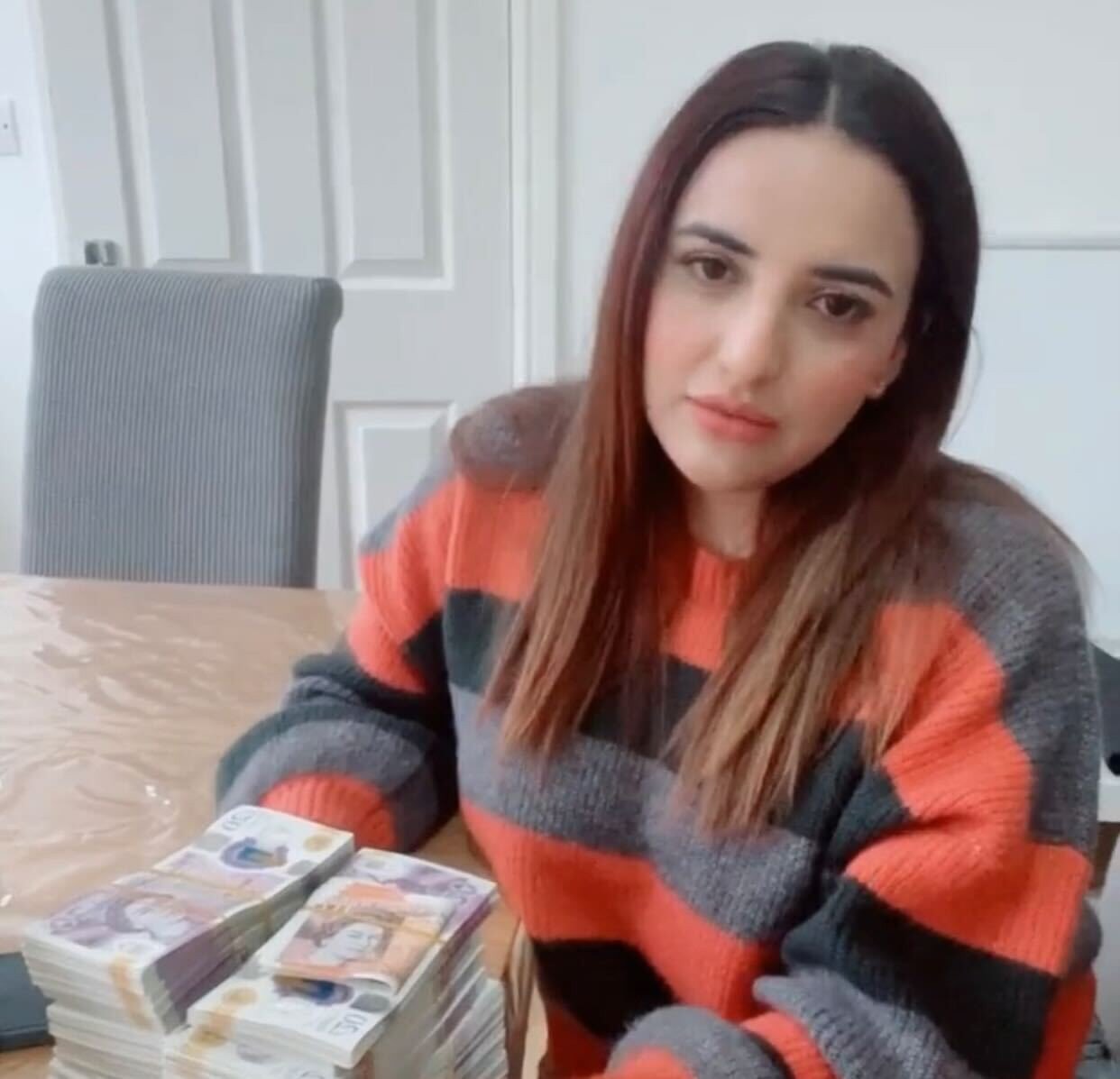 "I was bringing a large amount from Pakistan to the UK for the first time," Shah went on to mock the authorities. "When bringing the amount, one must be careful because you might land yourself in trouble. No one stopped me because no one can. I easily took the large sum out of the country."
Shah criticized the recent depreciation of the Pakistani currency. She also said that people feel "sad" when they get rupees converted into euros or dollars. "The government had promised to increase the [value] of the currency, increase the [value] of the [Pakistani] passport, but they didn't do anything. They could only talk," she said.
The TikTok star then went on to say that those intending to travel with significant sums of money should be "careful". "They catch you," she said, adding that there was a difference in her case.
Have a look at the video:
According to the Federal Board of Revenue's website, however, a passenger can bring any amount of any foreign currency to Pakistan but "taking out foreign currencies is permitted up to $10,000 unconditionally."
After the video of Hareem Shah was widely shared on social media, a spokesperson for Sindh FIA said in a statement that a money-laundering inquiry had been initiated against her. "The FIA has decided to write a letter to the UK's National Crime Agency to take action against Shah whose real name is Fiza Husain," the statement said
"The FIA has initiated an inquiry and sought details from Pakistan Customs and Airport Security Force as well."
Clarification on the matter
A video surfaced of Shah in which the person who gave her the money, Daniyal Malik, offered a clarification on the matter. He said he was a former candidate of the PTI in 2018, and at that time Shah requested Rs3 crore for the purpose of making him viral. He referred to her as his baby sister.
He claims to be from Gujrat and has a clean background. "I gave her the money so she could make a video; it's only about 15,000-20,000 pounds," he said, claiming that the amount is not too big for him.
Known for her involvement in many controversies, Shah made headlines for slapping Mufti Qavi, and a video call between the two also leaked previously.
What do you think of this story? Let us know in the comments section below.