Demonstration of commitment through a tattooed name of the significant other dates back many decades, in fact, centuries. Sure, love is glorious, and when it is in its blooms, there are many who like to show it off by displaying it for the world to see. For some, their go-to love sprinkling fashion is in the form of an expressive artwork – tattoos. Then oops! The love dies, lovers go separate ways but the tattoo stays. A guy just removed the tattoo of Fatima from his arm and now Pakistanis are trolling him.
When the artwork is no longer appropriate, a new challenge arises. How to remove the ex-lover's tattooed name? Well, the pain of parting ways with the lover, on one hand, and its interference with a future romance on the other, is a stroke of tough luck!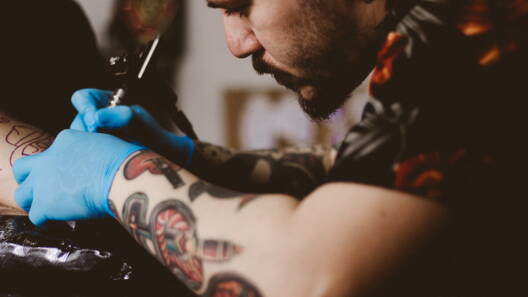 The only recourse is to have it removed or simply cover it up. The latter is usually the most chosen option. A presumably heartbroken guy also recently came down in the favor of getting his tattoo removed. His tattoo read a girl's name 'Fatima'.
We have all heard the jokes, the horror stories, and the reasons why you should never get a romantic partner's name tattooed on your body. Yet it happens. In fact, it happens so often that when it comes to tattoo removal, names are the most common type of tattoo to be removed.
A video surfaced on the page of a dermatologist, in which a guy could be seen getting a tattooed name of girl Fatima removed. The cybercitizens were quick to come out of the woodworks and troll the poor guy.
Check out the video
While we all hope for the best and believe that relationships will last, getting your partner's name tattooed has grown to reflect a type of jinx.
Rather than empathizing with the guy, social media users did not spare him from trolling. Hilarious comments began pouring under the comments section.
Post-breakup vibes & whatnot!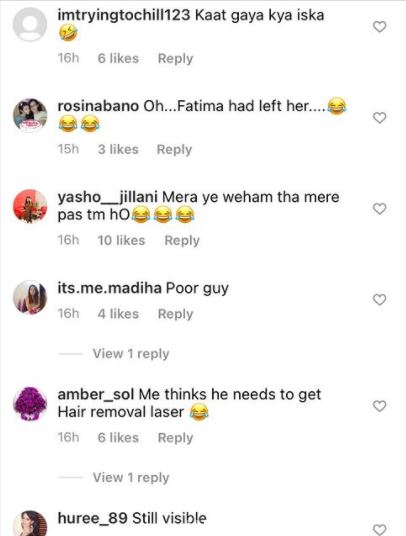 LOL! This is exactly why it is never a good idea to permanently ink your lover's name on your body.
As a matter of fact, you would be shocked to know that most tattoo artists believe that getting your significant other's name tattooed on your body is the kiss of death for any relationship. Many in the ink world are superstitious about getting a name tattooed and say that it may not be immediate, but a breakup will likely happen.
It must be noted that when it comes to changing physical appearances, it is regarded as a sin in Islam. Getting your body inked with tattoos is also said to be haram for numerous reasons.
Read More: These 12 Pakistani Celebrities Have Tattoos You Didn't Know About!
What do you think of this story? Let us know in the comments section below.