When it comes to tattoos, we have seen a lot of our favorite Hollywood/Bollywood celebs, singers. football players and wrestlers inked. When it comes to Pakistani culture, getting yourself inked is a debatable topic as per many religious verses and scholars, having a tattoo pierced on the body is not allowed.
Keeping all the controversial talks aside, there are a number of Pakistani celebrities who went against the normal belief and got themselves tattoos.
1. Saba Qamar
Not too long ago, Saba Qamar's tattoo was noticed by a lot of people which is in foreign language.
2. Syra Shehroze
Syra Shehroze, wife of Shehroze Sabzwari has a tattoo of an owl on her right shoulder blade.
3. Shehroze Sabzwari
Yes, Shehroze, too, has a tattoo. Shehroze has a tattoo on his right biceps.
4. Quratul Ain Baloch
Queen of hearts, Qurat-ul-Ain Baloch has a tattoo on her left arm which seems to be a flower.
5. Ali Kazmi
How can we ignore Ali Kazmi and his dragon tattoo on his right arm?
6. Ayyan Ali
After her arrest in the controversial case of money laundering, Ayyan Ali revealed that she has two tattoos inked on her body; one on her hand and the other at the back of her neck.
In addition to this, she told how the tattoos helped in the identification of the money laundering gangs she was working for.
7. Mathira
Known for creating controversies and her bold acts, entertainer Mathira has two tattoos inked on her body – one on her chest and the other is a collection of tattoos that go down her spine. Tattoos in both places are Chinese words meaning luck and perfection in life.
8. Fatima Khan
Married to singer turn actor Ahmed Ali Butt, Fatima Khan is known for her performance in the legendary sitcom Shashlik where she played the role of Kammo. This mother of one has a tattoo inked on her upper right arm.
9. Annie Khalid
The mahiya sensational singer and known as Pakistani Britney Spears, Annie Khalid has a tattoo inked on her middle right arm.
10. Meesha Shafi
The super talented singer, actress, and artist, Meesha has two meaningful tattoos inked on her right arm. According to Meesha, the first tattoo is a Mandarin representation for luck. Meesha got her second tattoo "M" after she was married to Mehmood Rehman. With her and her husband's name starting with M and their friends calling them M&M, the lovely couple decided to tattoo themselves with M.
"The first one represents a Mandarin symbol for luck, and I got the second one after marriage with Mehmood Rehman. Our friends call us M&M because our name starts with letter 'M'. So both of us got M&M tattooed."
11. Ali Azmat
The sensational sufi rock and rock singer Ali Azmat has been a part of our music industry for decades. Ali wears a tattoo on his upper right arm.
12. Shamoon Abbasi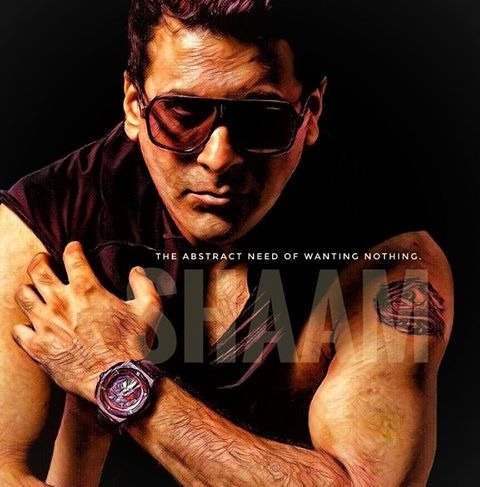 Known for playing roles of villains in dramas and Pakistani movies, Shamoon Abbasi is working in our drama industry for quite some time. He wears a Rose tattoo on his left upper arm.