Today's tragic story is a lament for the rapidly dying social values. They say everything is fair in love and war. But is it so important to get your love, that you kill your loved ones with your own hands? If you cannot love your family, you cannot love anyone!
Six daughters were born in a row in a working-class Christian family living in the Faisal Colony of Chichawatni including one named Maya. After many prayers, the heartfelt wish was finally fulfilled and their son Eli Asad Mumtaz was born. Mumtaz, 24, alias Cheetah Masih was married and employed by WAPDA.
This is a tragic story of Maya and her brother.
The 21-year-old girl due to the unconditional love of her family turned out to be a lot more liberal. And it was due to this that she established a relationship with Ehtesham, a handsome owner of a medical lab in the city 3 years ago. He was a Muslim, according to Express News.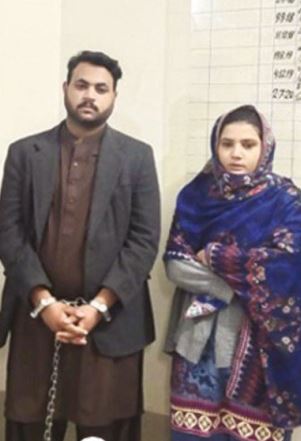 Behind the scenes, their friendship continued to grow, they swore never to be separated from each other, and marriage vows were made.
Maya along with her beloved went to the court for marriage 10 months ago. She renounced her native religion and converted to Islam and was also receiving regular Islamic education.
The magic of love deprived both of them of their ability to think and understand and they could not bear any obstacle in their marriage. However, the fierce opposition of the slain Eli was a major obstacle in their marriage. Moreover, at the same time, he found out about Maya's conversion to Islam.
Eli questioned her sister about the authenticity of her conversion to Islam. However, she refused, to which he said, "If even a speck of truth is found, I will kill you."
Maya gets rid of the only obstacle
Later, Eli kept trying to get firearms from close friends. When Maya found out about this, she was frightened and provoked her Ehtesham.
After a long consultation, the selfish duo, blinded by love, decided to remove the only major obstacle in their path forever.
One day, unaware of his tragic end, Eli began to humiliate Ehtesham, who had come to meet him at his house. Arriving there and seizing the opportunity, he put poison in Eli's tea.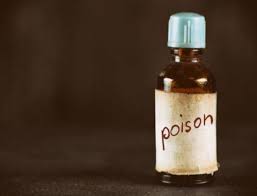 Later, Maya came and put a scarf around his only real brother's neck and started pulling in the opposite direction with all her might. Meanwhile, her lover started making videos on his mobile. In the video, Maya can be seen laughing when she killed her brother.
Soon, the victim's wife, along with her neighbor, unexpectedly came and saw her husband suffocating. The two accused rode away on a motorbike before the locals gathered, and they fled.
As soon as the tragic murder was reported, SHO City Police Station Malik Nadeem Anwar along with his men rushed to the spot. The accused were taken into custody and confessed to the crime. Sadly, this is not the first time such a tragedy took place. Earlier, a man shot his sister after he saw her talking to a neighbor.
Story Credit: Express News
What do you think of this story? Let us know in the comments section below.