Initially when we saw the Republican candidate unabashedly say something controversial about taxes or death penalty, or even about hand-shakes being "barbaric" because you catch diseases, we responded with incredulity, laughter and disgust. Now, he has ceased to surprise us, as the famous 'White ISIS' video puts it, "there is no line".
Even so, we saw Trump reach newer levels of controversy and stupidity (yes, that was possible) when he issued a statement about Muslims not being allowed into the USA until the Americans figure out "what the hell is going on".
So now, even social media has had enough of Trump. And because Zuckerberg has declared that Muslims are "always welcome" on Facebook, the social media website now recognizes your right to detach yourself from the bullshit Donald Trump is miraculously able to conjure up.
Here's how:
1. Click on the Search Bar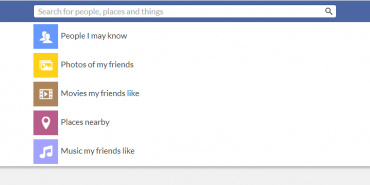 Source: tutsmag.com
2.  Type: "My friends who like Donald J. Trump"

Source:webmaster.totalfitness4you.com
3. Unfriend the negativity out of your life ASAP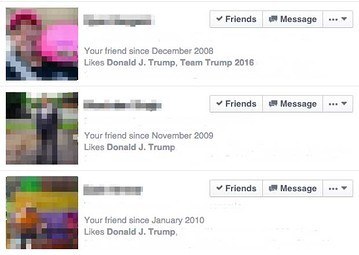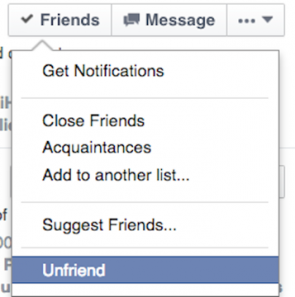 Source:webmaster.totalfitness4you.com
(or block them too, perhaps?)
There you go. You no longer need to engage in social media wars over Donald Trump. Thank Facebook for helping you keep your sanity.