In his latest controversial move, Republican presidential candidate Donald Trump called for a "total and complete" travel ban on Muslims trying to enter the United States. The statement is facing criticism all over America and across including prominent members of his own party.
Little did anyone know, the contesting candidate has trumped his own business card by provoking his Muslim-dominated fiscal contributors. That's because Trump's real estate and licensing income relies, in part, on wealthy Muslims, and Muslim-backed businesses, both located in the US and overseas to pay handsomely for things with the "Trump" name on them.
Here are some significant partnerships with Muslim individuals and organizations that are funding his presidential run.
1. Qatar Airways
The state-owned flag carrier of Qatar, a constitutional monarchy ruled by Emir Sheikh Tamim bin Hamad Al Thani, has had a "corporate campus" in the Trump Tower on 5th Avenue in Manhattan since at least 2008. Mind you, Qatar operates on Islamic teachings and Shariah-based legislation.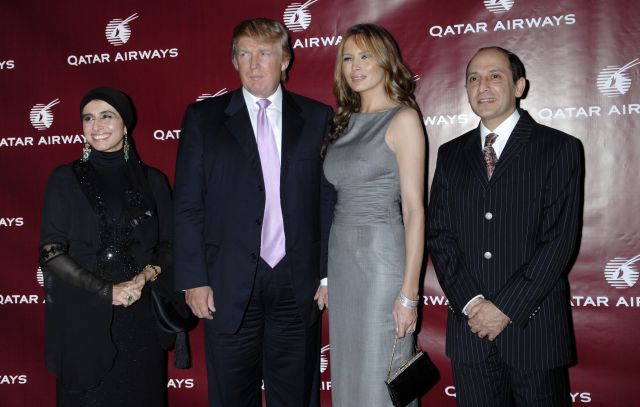 Source: Indiatimes
2. Prince Alwaleed to the rescue!
When Trump's businesses empire crumbled in the 1990s, the high profile Saudi prince agreed to take majority control of New York's Plaza hotel to support Trump. Four years earlier, Alwaleed also purchased Trump's nearly 300-foot yacht for $18 million as his Atlantic City casinos struggled.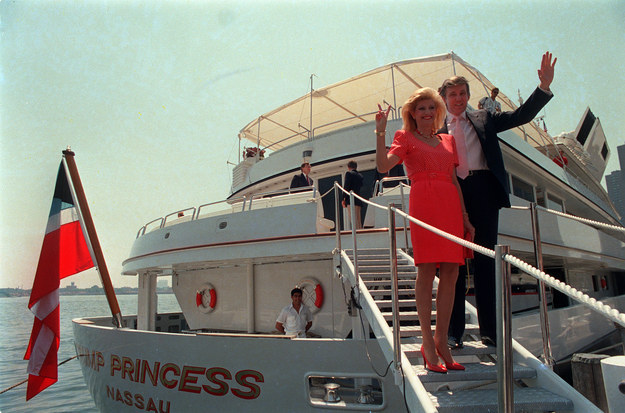 Source: Buzzfeed
3. Trump International Golf Club
"I always wanted to come back and pay the great tribute to Dubai. We never forgot Dubai. … It was always a place where we wanted to be and, now, we are here in a very big way," Trump said about the Trump International Golf Club which is located in Dubai and constructed by DAMAC, a Dubai real estate development club.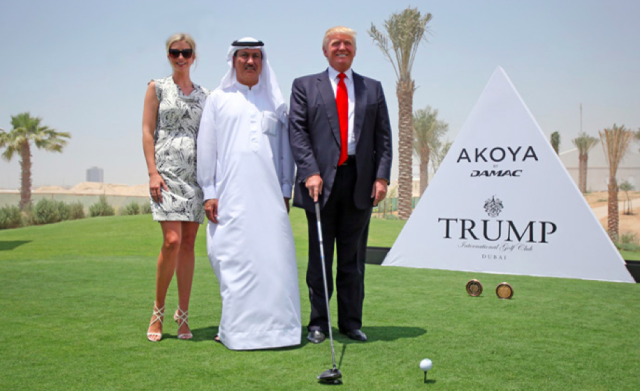 source: oneinvestments.co
4. Trump Home
Dubai's Landmark Group, which owns the Lifestyle retail chain, partnered this year with Trump Home, to sell Trump Home branded products. There are dozens of Lifestyle stores in Kuwait, the UAE, Saudi Arabia, and Qatar.
 Lisa Knight, the founder of the Brand Foundation in Dubai, expressed disappointment in Trump's 'professionalism'.  She said he is a "wholly negative brand ambassador", as he is not demonstrating an understanding of a multi-cultured society.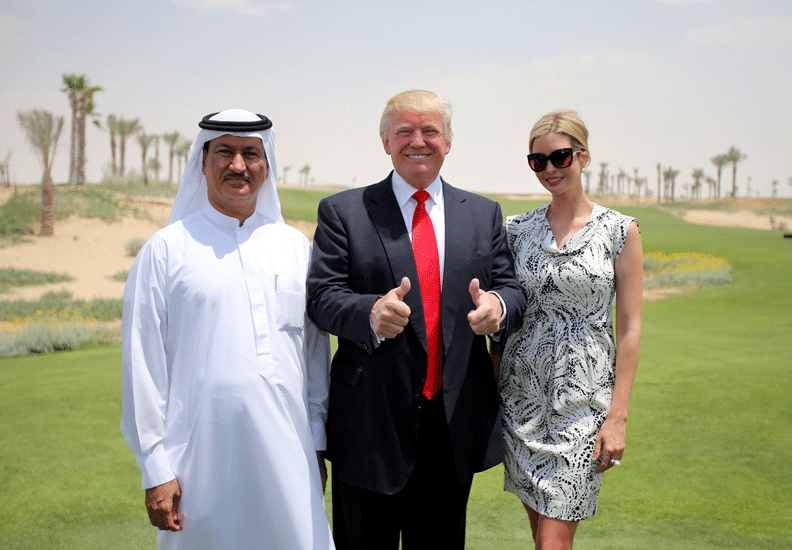 Source:hoteliermiddleeast
Talk about hypocrisy, Trump!