There are very few transfers in football that make the whole world go crazy. Because of what happened last night no one saw it coming, especially Manchester United fans.
Cristiano Ronaldo the greatest football player in the world, goal machine or call it whatever you like is coming back home. Meaning CR7 is returning to Old Trafford finally after long 11 years since he left the club where he started his actual football journey.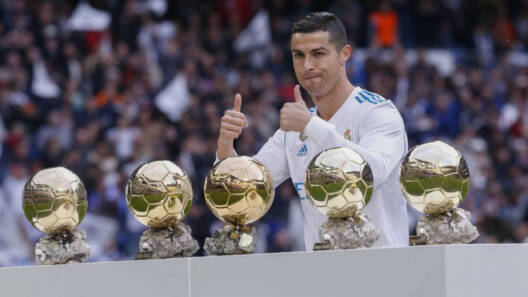 The five-time Ballon D'or holder, five-time UEFA Champions League has made his final decision yesterday when there were full chances of him joining the United's rivalry Manchester Cit. but all of a sudden within hours the whole internet filled with Cristiano returning to Manchester United.
A few months ago, there was a high percentage of rumors roaming on the internet that Cristiano Ronaldo is returning to Manchester United, but sources cleared the rumors and said Ronaldo staying at Juventus.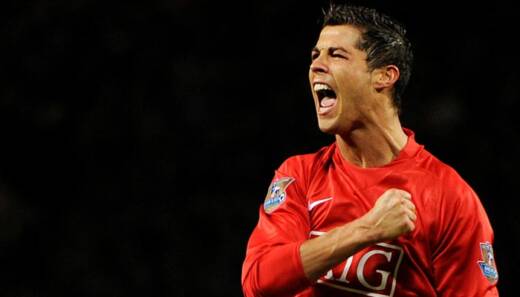 United fans were settled, but still, there was hope in their heart and soul. Old Trafford is the home of CR7.
Few players returned to their old club and played in which includes "Thiery Henry, Diego Drogba, etc.
Lionel Messi made the big transfer to Paris Saint-German that was surprising but not that much. Because people knew PSG was the only better option for him. But what Ronaldo did shock the whole world.
Cristiano Ronaldo Returned To Manchester United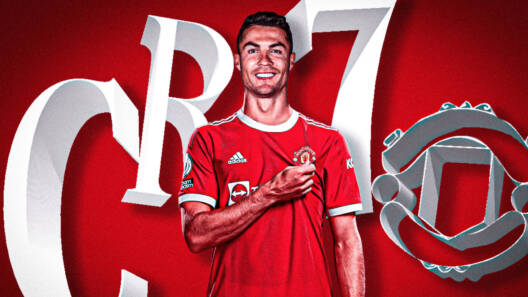 Cristiano Ronaldo was surely the best player on the planet, but what made him return to Manchester United? As he was about to become a Manchester City player, but one man got in touch with him who undoubtedly convinced him to rejoin his home.
That's none other than Sir Alex Ferguson, very few people in Ronaldo's life who has great impact and Sir Alex Ferguson is one of them. Cristiano Ronaldo signed the two-year contract with Manchester United.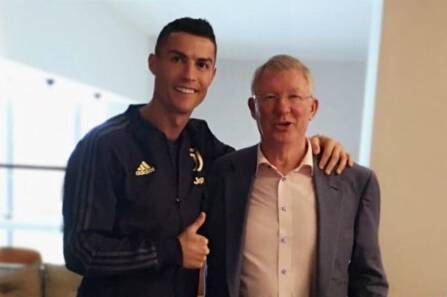 Along with Sir Alex Ferguson, there were few more former Manchester United players involved who tried to make this big transfer happen.
No doubt it can create a huge impact on Manchester United because he's not going to bring the experience only but also the winning attitude.
Just look at the lineup or say formation of the team. It's serious depth and killer in every manner.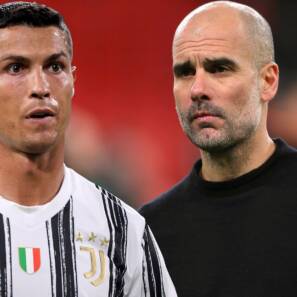 While Manchester City was on full pace to sign Cristiano Ronaldo, Pep Guardiola said, "IN MY PERSONAL VIEW THERE ARE FEW PLAYERS, RONALDO AND MESSI INCLUDED, THAT THEY DECIDE WHERE THEY ARE GOING TO PLAY.
THEY ARE THE LEADING ROLE IN THE NEGOTIATIONS. RIGHT NOW I'M DELIGHTED WITH THE SQUAD WE HAVE AND WE'LL STAY THE SAME."
"There are many things now that are far, far away."
Olle Gunnar Solksjaer Teased Media On Ronaldo's Return
Manchester United manager Olle Gunnar Solkjaer teased the media before the confirmation, he "knows we are here" if the forward wanted to leave Italy.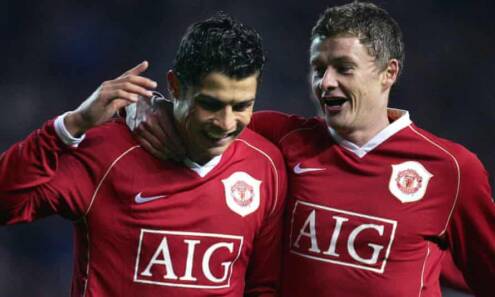 "I don't want to speculate too much – he is a legend of this club, the greatest player of all time if you ask me. I was fortunate enough to play with him, to coach him… such a tremendous human being as well. Let's see, everyone who has played with him has a soft spot for him.
"We've always had good communication. Bruno's been talking to him as well and he knows what we feel about him."
Insane Reaction
Last night every social media was filled with Cristiano Ronaldo's posts and returning tweets. All football fans were in shock because no one expected such a transfer and it's like the kid is coming back to his mama.
Former Manchester United players were also happy and welcomed Ronaldo.
Undoubtedly Ronaldo has made a sensational move to his old club and made the dream come true for the Manchester United fans out there.
They were expecting such a return for the past couple of years. Ronaldo's spirit, the experience will uprise Manchester United and the game will be getting more competitive.
What do you think of the story? Tell us in the comments section below.