Among the first things Muhammad Sideeq, 4, wanted when fitted with the multi-grip bionic arm last week – which made him the youngest person with this limb – was a shirt with buttons that he could fasten himself.
Sideeq lost his right arm in December last year when an accident with a fodder cutting machine occurred. The moment he ran home with his right hand cut off, his mother fainted, Sideeq's father, Muhammad Sadiq told Arab News.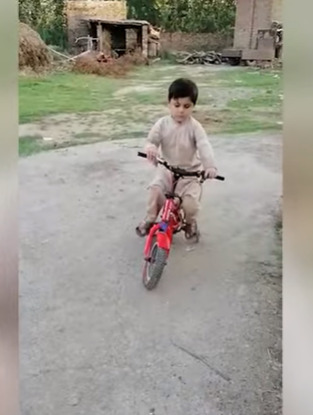 Initially, Sadiq's brother rushed the boy to a hospital in Charsadda, where doctors were unable to assist him. They then drove 50 kilometers to a private hospital in Peshawar, where the severed arm was treated for three days by surgeons.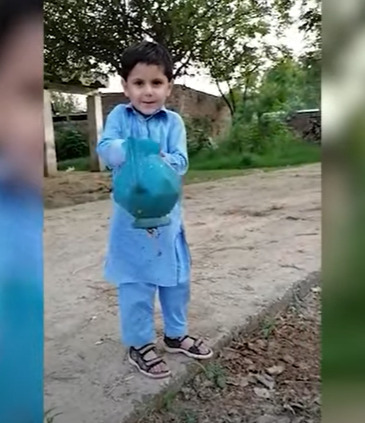 "When the doctors analyzed the hand, they said they will have to cut it from the body to save his life," Sadiq added. During Sideeq's month-long hospitalization, his father used his savings and sold his wife's jewelry to pay for his care. The parents had no hope of affording a prosthetic arm for their son.
A few months later, friends introduced them to BIONIKS, which offers orthotics and prosthetics services in Karachi. The owners of the company considered designing a bionic arm for the child, because such limbs – ones that control themselves with just a thought – have never been designed for young kids.
Attempting the impossible
"No one in the world has ever made a bionic arm for such a young age," BIONIKS cofounder Anas Niaz told Arab News. "We knew this is nearly impossible, but Muhammad had high hopes to get a bionic arm."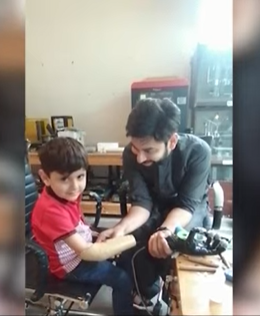 To make the prosthetic arm with the sensors that enable users to move it simply by thinking, Sadiq would have to spend at least Rs300,000, which he could not afford. Sideeq became the youngest known person to have been fitted with a bionic arm last week when BIONIKS also assisted his family in finding a donor.
Sideeq can now play with his right arm again. He can also button his shirt. "I bought him new clothes and took him to the tailor," the boy's father said. "'Make me cuff sleeves and not open sleeves, I will close the button because I have two arms now,' my son proudly told the tailor."
Having Sideeq suffer his accident, his mother would rarely go a day without weeping. "She cried again a few days ago," said Sadiq. "But this time luckily [tears] of happiness when Muhammad drove his bicycle using his bionic arm."
Earlier, with his bionic arm, Pakistani guitarist Muaaz Zahid was back to life and he was happy to play music again.
Story Courtesy: Arab News
What do you think of this story? Let us know in the comments section below.