A cat was found hung to death on the stairs of a house in Islamabad on Saturday. The federal police arrested a man the following day for torturing and hanging the cat to death.
A picture of the incident had been shared on social media in which Islamabad Deputy Commissioner Hamza Shafqaat was urged to take notice of the matter.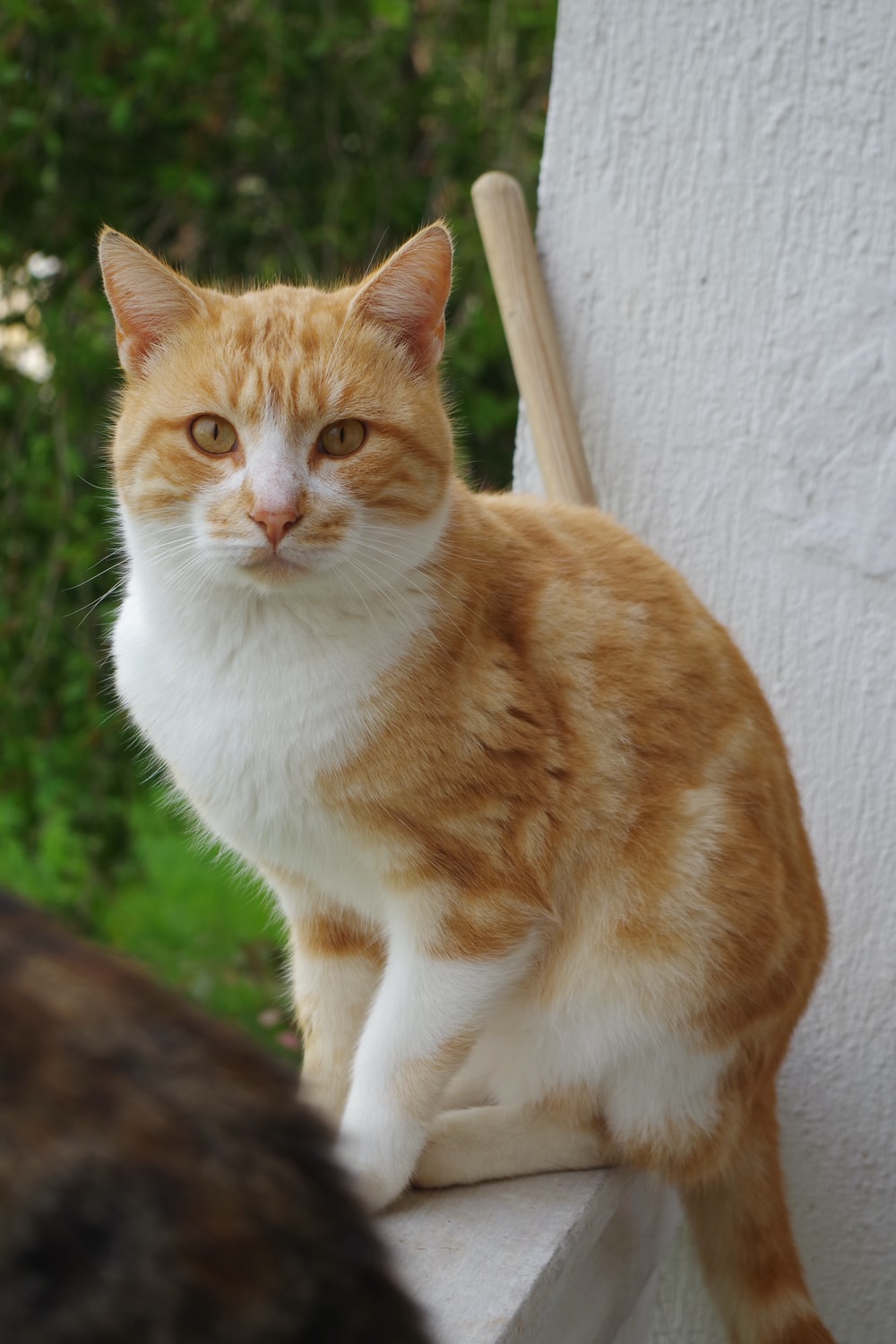 Several citizens took to social media to express their outrage over the incident after a picture of the incident went viral. The police had come under pressure to take stern action against the man who tormented and tortured the animal.
In accordance with the deputy commissioner's order, the Lohi Bher police arrested a retired government officer, identified as Raja Abdul Qayyum. In addition to this, a complaint was filed against him. Lohi Bher police said that Anila Umair has also lodged a written complaint with the police. The police added that a case has been registered against the accused under Section 429 of the Pakistan Penal Code.
Below is the image of the incident:
WARNING: Some viewers may find the content of this image disturbing. Viewer discretion is advised.
According to the complainant, who is an animal welfare activist by profession, the accused also frequently engages in domestic violence. In addition, she stated that people in the neighborhood are afraid to speak out against the family. She claims that this specific incident of animal cruelty has created an "atmosphere of fear" in the neighborhood.
Copy of the complaint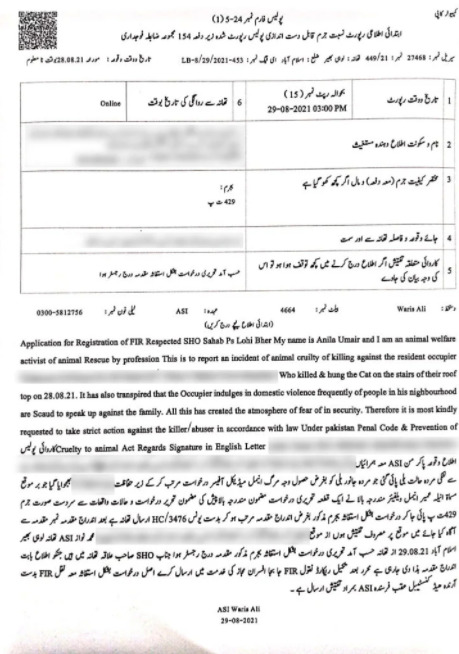 Taking to Twitter, the Islamabad Deputy Commissioner confirmed the arrest of the accused.
What could the poor cat have possibly done to deserve this? Seeing a cat hung to death in Islamabad is brutal. Rampant abuse of animals is indeed a sad reflection on our society, especially when its greatest targets for causing misery are those who cannot fight back, those who have no voice to speak out against brutality.
It seems every new day, humanity dies a little more – while we claim to be pseudo-intellectuals and educated. A video of a man who brutally beats and tortures a poor little lion cub will not only make your guts shrink but also twist and turn. One can only imagine the monstrous and sinister nature of the abuser.
Earlier, a video emerged on TikTok showing a man beating and torturing a lion cub while dragging it with its collar chain. You could also hear the cub's heart-wrenching cries in the video. There is legislation in Pakistan for the prevention of cruelty to animals. However, the government never implements the laws, and animal cruelty rises in the country.
What do you think of this story? Let us know in the comments section below.