What else do you want when longtime friends appear together on talk shows to share their journey and hardships they faced.
That's only happening at Time Out with Ahsan Khan where celebrities, friends, and couples join him on the couch to openly talk about their life.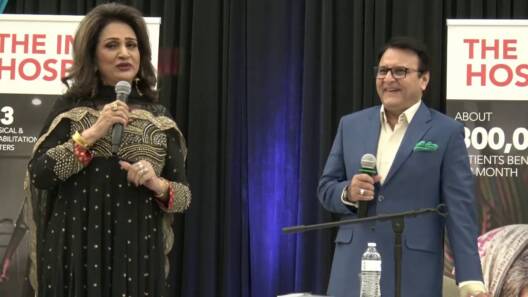 This time, two of the most veteran actors in our industry Bushra Ansari and Behroze Sabzwari appeared on Time Out with Ahsan Khan. Both of them talked about their graceful aging, early careers in the showbiz industry, and the life of television dramas and music in the digital world now.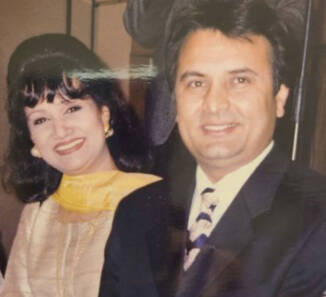 No doubt, Behroze, and Bushra both have given some unforgettable performances that no one can forget ever in their life. Seeing them together after a long time is a memorable moment.
Bushra Ansari and Behroze Sabzwari together
Bushra Ansari who had spent around 43 years in the entertainment industry, began her career as a child artist from Lahore to Karachi and gained popularity in music, television, film, and theatre. On the other hand, Behroze Sabzwari has completed his delightful 55 years in showbiz.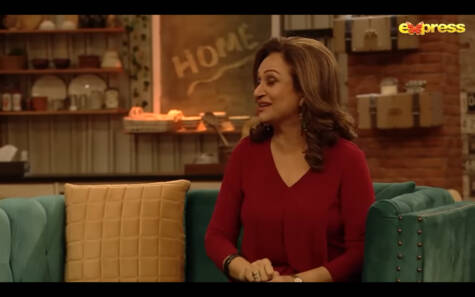 When Ahsan asked Bushra Ansari about how difficult it was for her to stay in the acting world while simultaneously taking care of family, Behroze jumped in and answered on Bushra's behalf. "I'll tell you because I have seen it live. From cooking to cleaning her house, Ansari's day started with dressing up her children for school than dropping them to school and picking them up herself also.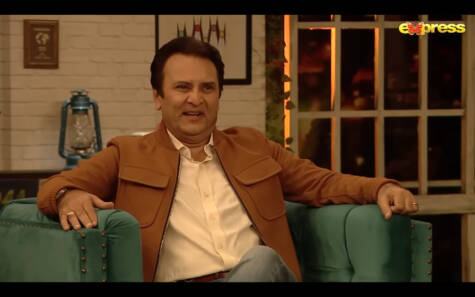 After that, she'd go to recordings and then a stage show in the evening and that's all in one day." The Zebaish actor added, "That too with my nail color and lashes on. I never looked messed up at all."
While talking about her inspiration and consistency with her work, she shared that it was all about opportunity. "Although my father had a musical background and was well-read about classical music, he was always hesitant for us to join the industry, especially when we started to grow older. As children, he'd allow us to go sing in a children's music show on TV but as soon as we grew a little taller, he pulled the reins," she mentioned.
'I was lucky' – Bushra Ansari
Bushra Ansari shared that he was lucky that her husband was also part of this industry back in the day. "He never stopped me and I officially got myself back in the showbiz world. But unfortunately, my sisters couldn't do the same until later. One of them moved to the US to write and Asma [Abbas] was married to a Fauji and so she had to wait for her husband to retire to get back."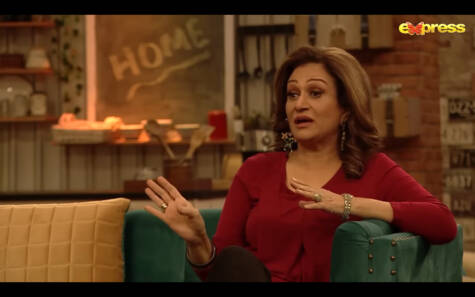 I had the Chaska for fame, Bushra Ansari revealed. "I was talented sure, but I also had this determination to get famous. I liked the importance I got."
Shifting attention span to Sabzwari, she shared that he had no idea about all of this until a PTV producer Aftab Azeem took him, along with a lot of neighborhood kids, to a fancy dress show in 1968 – right after the onset of PTV.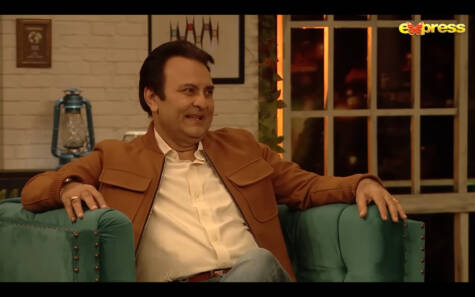 "I dressed up as a chowkidar and it was a live show since where Ishrat Ansari approached Aftab Sahab to cast me in a play which was going on air the next day. I didn't even know about it and I was on TV doing a play, that's how it started," he said.
Script of the period
Behroze Sabzwari also put some light on the script of period dramas nowadays, Ansari remembered Bano Qudsia, a senior writer, who has now backed out of writing screenplays. "With how commercial the modern scripts are, many senior writers have backed out. There must be something alarming that they decided to quit their craft than try in this industry."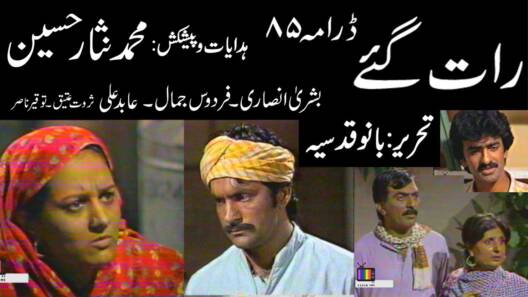 In a statement by Ahsan Khan that being famous is much easier nowadays in the digital world with viral clips, both the actors disagreed with him. "Dramas are nowadays like newspapers. People read it fresh in the mornings and by noon, they're discarded in the trash or used in-between shelves and utensils for all purposes except the one it is intended for," shared Sabzwari.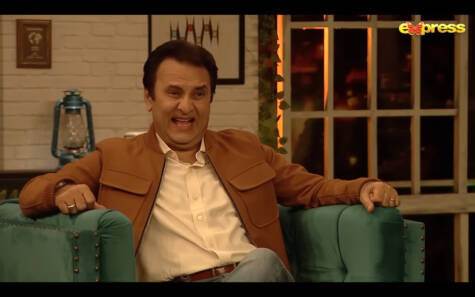 "It is that short-lived. A super hit drama that went on air last year will be remembered by only a handful of people. It's easily forgotten now."
Ansari went on to add, "Like our play Zara Si Aurat, projects used to have substance in its content that made it memorable. If you look at music back in the days, Woh Ishq Jo Humse Rooth Gaya, Aye Watan Pyare Watan, Amanat Ali Khan's songs – they're not forgotten."
Legacies remained
Behroze further added that there are singers whose legacies are still alive and not gone. "Ahmed Rushdie, Mehdi Hasan, they're all lived. The quality of work was better. Now it's more commercial and focused on quantity." However, both of them added that they don't blame the younger generation since they haven't seen those times.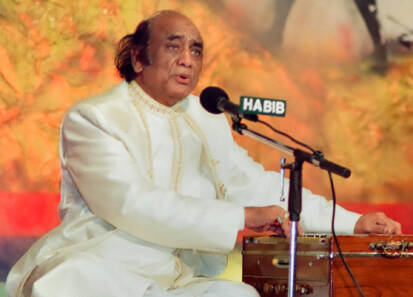 Bushra Ansari jumped into the conversation and disclosed her relationship with ace singer Musarrat Nazir. "She is my aunt, she is the wife of my father's first cousin. I have done a lot of parodies of her songs. I've been in awe of her charismatic personality always. In fact, I have done parodies of all beautiful ladies including Salma Agha, Tahira Saeed, and Madam Noor Jehan."
Both of them started their career together and also featured in most of the dramas together as well. In their friendship, Bushra revealed that she actually has Sabzwari's number listed as her emergency contact–and always did and it actually created an issue for the latter once.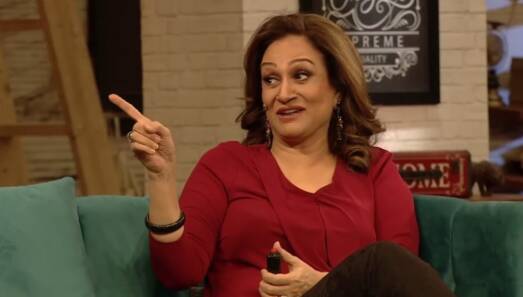 "Not my husband, not my sister, not a family member. It's Behroze listed as my emergency contact. This one time, without thinking, to just share how friendships like these are rare and beautiful, I put a screenshot on Instagram sharing the list. Within 5 minutes, he got so many calls as to what was going on. I deleted it instantly," quipped Ansari.
'Petite & slim bodies' – Bushra Ansari
When Ahsan Khan asked the acting powerhouse duo about their fitness routines and graceful aging.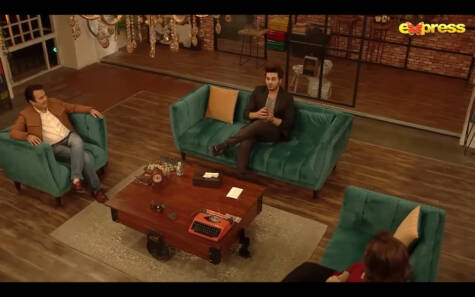 "If you look at Samina Ahmed, Rubina [Ashraf], me, even Behroze and Javed [Sheikh], we've always had these petite and slim bodies. You know we ate quality, healthy food in our times." Adding to the comment, Sabzwari pointed out the irony and laughed,
"Quality food as in jalebis and samosas from Bahadurabad." He further added, "Jokes apart, it's a fact that if you have a good heart, your face automatically glows to show it." Like4:54 am
Previously, Bushra Ansari made a heartbreaking revelation about her personal life and shared that her mother is still unaware of Sumbul's death.
What do you think of the story? Tell us in the comments section below.