He is back with more gossip and insights into Bollywood. Karan Johar one of the finest filmmakers in the Bollywood industry shifted his gears and headed to the small screen industry with his notorious TV talk show Koffee with Karan.
He spilled some coffee beans while discussing the show at the premiere of season seven of his latest offering, where he talked about the show's reputation and how actors get especially scrutinized for making statements on Koffee with Karan.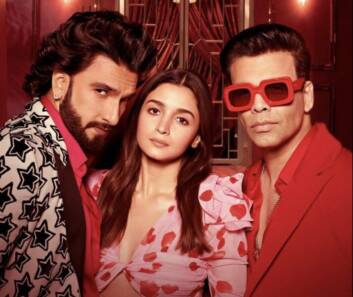 He also posted the first episode of the talk show on his official Instagram account as well. While talking to the famous media outlet of India, Karan Johar also put some light on whether three khans will be appearing or not.
Karan Johar couldn't get Khans for Koffee with Karan
In an interview with NDTV, Johar opened up about why Bollywood A-listers shy away from taking the coveted couch. "Actors may say the same thing somewhere else but they don't get the kind of backlash when they say it on my show.
People are waiting to attack them because they said something about Koffee with Karan. I am doomed by the reputation of my show," he said.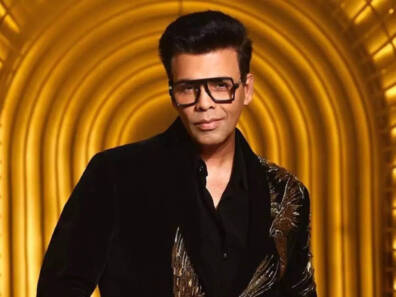 Kuch Kuch Hota Hai filmmaker has showcased a certain charm throughout his previous seasons and claimed himself as a "socialite". He always asked controversial and personal questions to his guests and very quietly run away from the situation.
Three Khans
But leaving the guests in the hot boiling water where they face endless criticism and media's attention. Fan would be expecting three khans for the first time at Koffee with Karan together. Shahrukh Khan, Salman Khan and Aamir Khan but unfortunately Karan has refused it.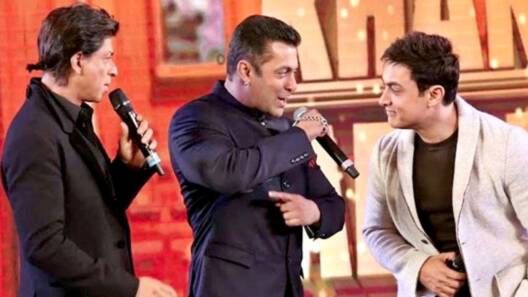 "The three Khans are not coming on this season, I don't have the power to pull them. I can get them for a party but not on my show. I can't manage two also out of the three Khans."
In the trailer for the first season, Ranveer Singh and Ali Bhatt arrived at the show to put some glamour to the show. Both of them will be seen in Johar's production, Rocky Aur Rani Ki Prem Kahani.
Fans are keen for the upcoming episodes because Bollywood-packed celebrities will be appearing which include, Kiara Advani and Shahid Kapoor, Anil Kapoor and Varun Dhawan, Sara Ali Khan, and Janhvi Kapoor, Ananya Panday and Vijay Deverakonda, Samantha Ruth Prabhu and Akshay Kumar, Tiger Shroff and Kriti Sanon.
Ever since Karan Johar's pranked announcement of the Koffee with Karan not coming to TV but instead heading to the OTT platform grabbed everyone's attention.
What do you think of the story? Tell us in the comments section below.