A 22-year-old bride from India walked out and calls off the wedding ceremony after her groom and his band of guests, the baraatis turned up drunk at the venue and tried to force her to groove to the music on stage before the exchange of vows on Saturday.
According to the Times of India, the wedding ceremony was being held in a village in Prayagraj. The groom and a number of his friends arrived at the ceremony drunk. The bride and her family initially ignored the drunken state of the groom and his friends. However, when the groom tried to force the bride to dance with him on stage before they exchanged their vows, the bride, annoyed, refused.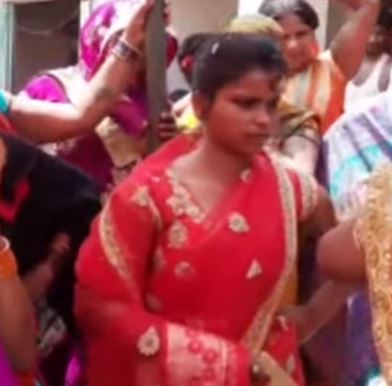 Upset by her refusal, Indian media outlets report that the groom caused a scene. The groom's display in turn angered the bride, causing her to walk out of the ceremony and call off the wedding because the baraatis were drunk. Moreover, the bride's family held the groom and his baraatis [the family and friends who were part of the groom's procession] "hostage." The bride's family reportedly wanted the groom's family to return the gifts given to them upon the marriage's arrangement.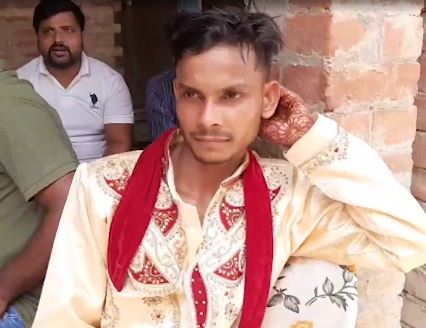 As the bride refused to reconsider marrying the man, the groom's family called the police to mediate the situation. The Times of India reports the groom's family hoped the police's arrival would force the bride to solemnize the wedding. Unfortunately for them, the bride dug her heels in.
Take a look at the video!
According to the Times of India, police were sent an SOS and they rushed to the wedding venue to resolve the issue. "The crisis ended when the groom's family agreed to return the cash and other gifts taken from the girl's family when the marriage was fixed," said the police officer.
Once a mother-in-law of a bride, also her phupo by relation, asked the bride's father to gift her son a car on a wedding stage. However, the father of the bride took a rational and brave action and called off the ongoing wedding on the spot. 
Last year, social media users trolled the Pakistani chef and YouTuber Amna Riaz after seeing her wedding video. The couple looks really happy, dancing to a slow song with all smiles. However, social media users found the video strangely funny, and called her 'drunk'.
Story Courtesy: The Times of India
What do you think of this story? Let us know in the comments section below.