It seems Yasir Hussain and Anoushey Ashraf's brawl isn't over as yet. While Hussain became a target of criticism for his controversial and racist comments about Ertugrul stars. However, it looks like things have started to go downhill between the two and Anoushey Ashraf might be ending all her friendship with Yasir Hussain real soon.
The reason why Ashraf might be doing so is because Hussain remarked that the video jockey should have simply sent her a text on WhatsApp, instead of badmouthing her on the public.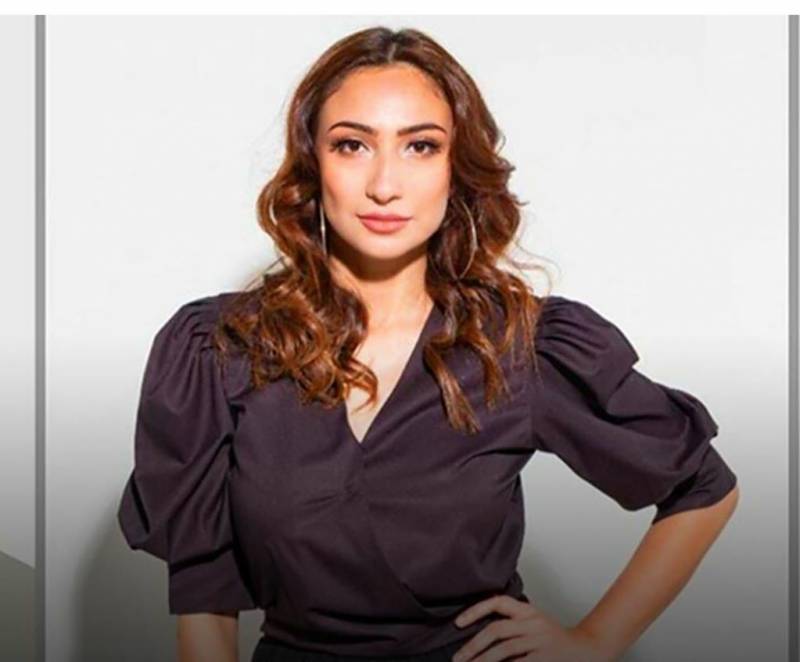 Not only did the situation get worse from that point onward. Contrary to Hussain's denial towards calling Diliris Ertugrul star Kachra, and right after he called Anoushey out for aligning all her statements of his to Ertugurl.
As rude Hussain has been in the past, it seems this time he went a bit too far and Anoushey is calling quits on their friendship once and for all.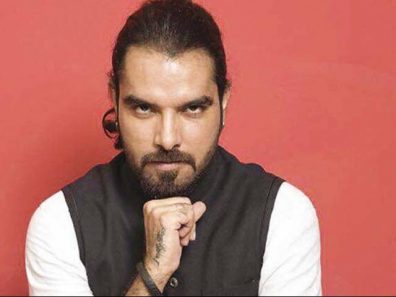 "Just better yourself and be the best ambassador you can be for Pakistan in your capacity," she said to her colleague.
Moreover, Ashraf added, "If anything, open a production house that only takes in new talent. That'd be amazing and loved by all."
Finally, Anoushey Ashraf concludes her statement by some sensitive comment over her and Yasir Hussain's friendship saying, "Respect before friendship Yasir. Respect for all."
End of a beautiful friendship of Ashraf and Hussain!
And we are in love with this talented queen of screens! In fact we completely stand with her. One can simply not get a head in life by using the platform of bigotry for others.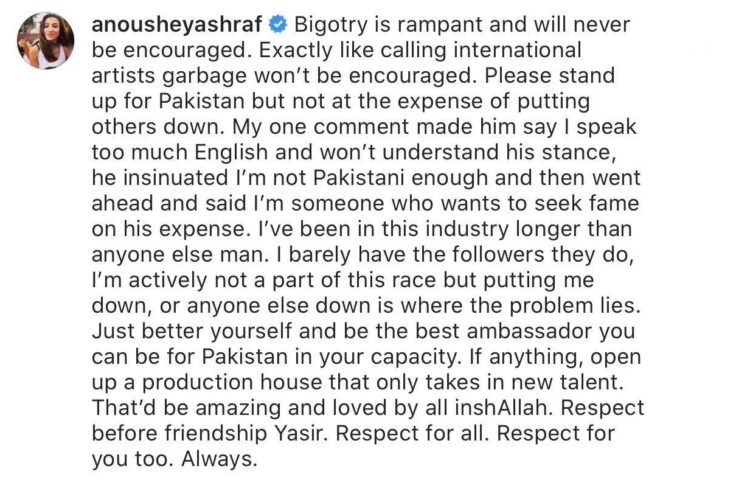 Right after her reply, actor Yasir Hussain shared a story that pretty much answered a lot of our questions.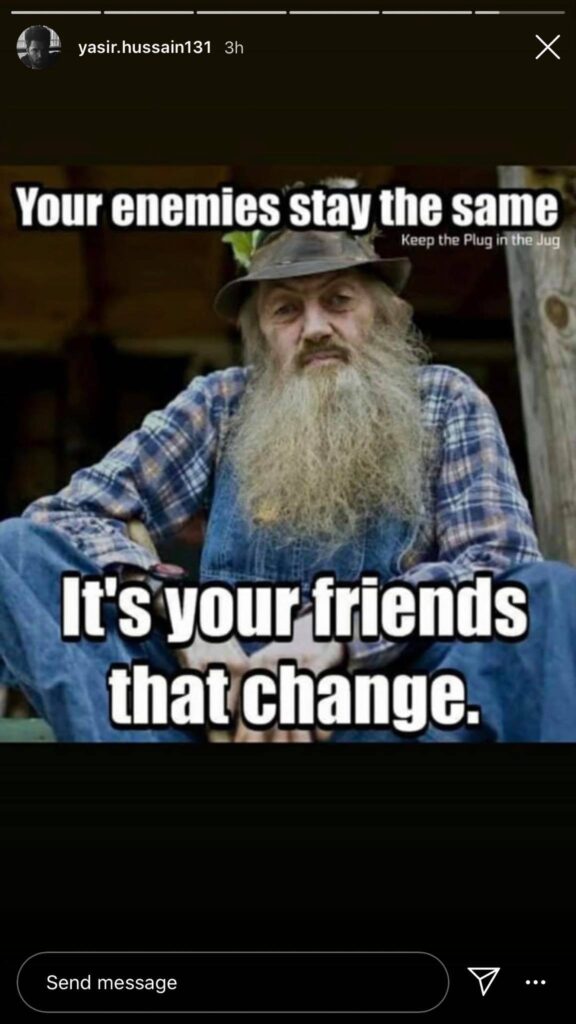 Hussain's stance doesn't seem quite okay, in fact, it looks like he is in no mood to apologize either.
The duo have been bantering on and off and people are still wondering when will the feuding end!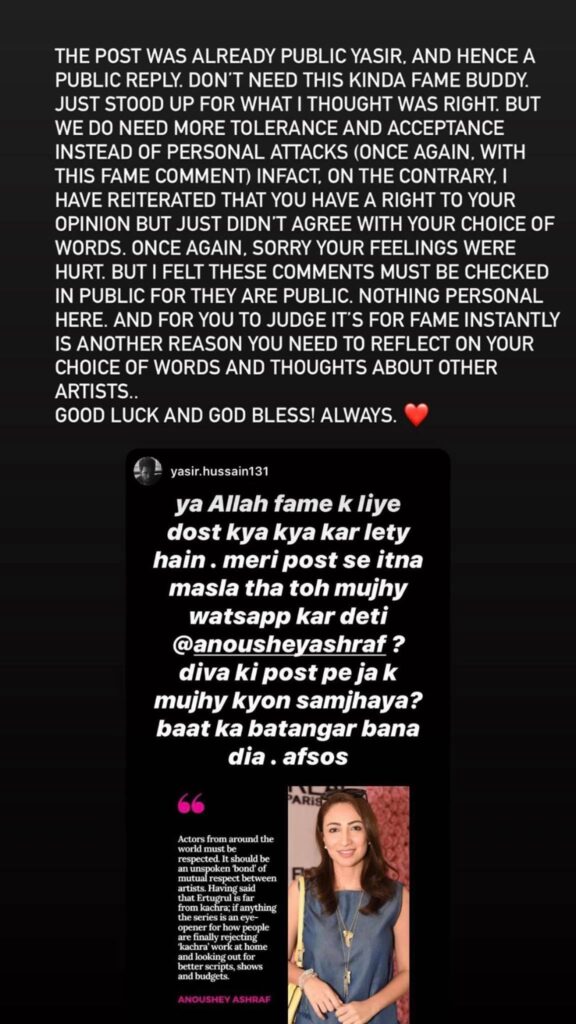 To which, Ashraf backfired with a straightforward response. "Don't need this kind of fame buddy, I just stood up for what I thought was right".
Although we all are aware that Hussain, isn't someone to back down from a fight, we certainly hope that is the case now. Ashraf previously had simply asked Hussain to respect all while moderately schooling him.
What do you think of the story? Tell us in the comments section below.