Yes, of course, it is something from Louis Vuitton. Why else do you think it would cost a leg and arm? Just imagine, it is not even an airplane but just a bag shaped like an airplane, and being aware of the price tags on Louis Vuitton items, the bag costing more than an actual single-engine Airplane does not really surprise us. But we wonder – can it at least fly?
Louis Vuitton, in its latest collection, has urged its loyal customers to invest in an airplane-shaped bag that probably costs more than an actual airplane. For $39,000 which makes about Rs5979688.38 (PKR).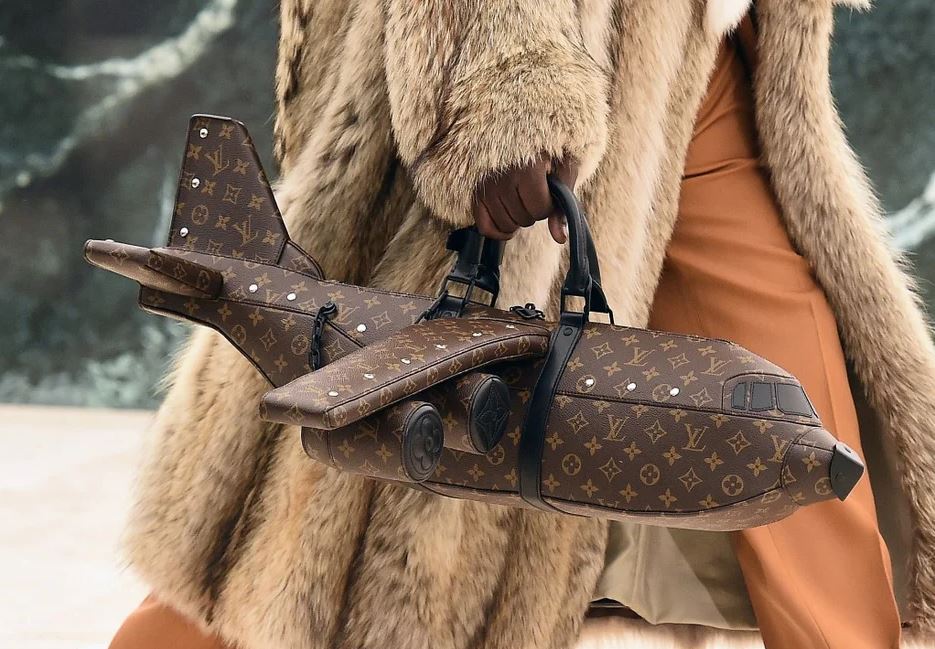 It is a moderate size bag with a masculine monogram eclipse canvas. And mind you, this is no April Fool's joke! The brand launched the bag during Louis Vuitton Winter – Fall men's collection 2021.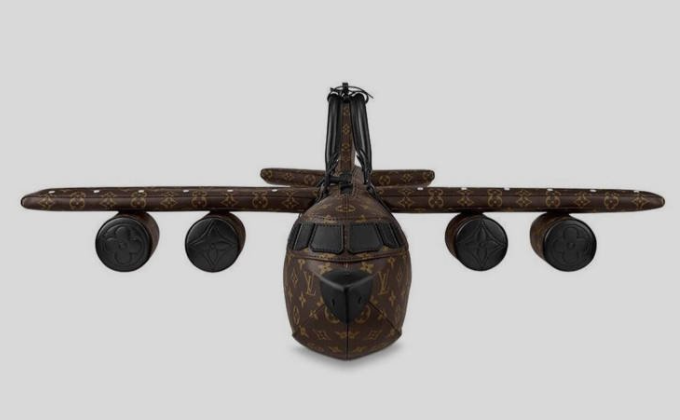 The controversial accessory was designed by Virgil Abloh, Louis Vuitton's menswear artistic director. Although it went on sale in January, it was now that it garnered the attention of social media users. The images of the bag show the four engines and two wings.
Will it fly you to places?
Well, it is funny, don't you think? Buying an airplane-shaped bag when you can instead buy an entire real-life plane that can actually fly you to places.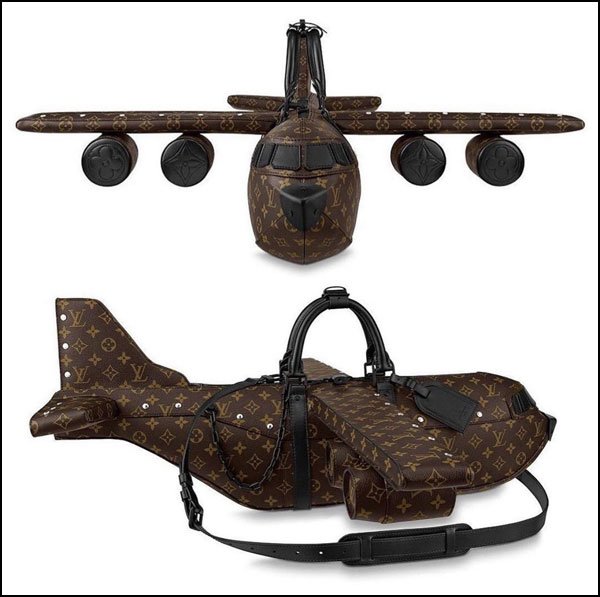 The design leaves a lot to be desired but Abloh's works have always been criticized and loved by his audience. As expected, the bag went viral and caused severe criticism on social media.
However, this is not the first time Louis Vuitton has launched a product costing more than a kidney. It has a history of making luxury or travel bags that are great to carry but too steep.
By the way, have you seen the world's most expensive shoes with diamonds? Well, at least this airplane-shaped bag did not exceed the cost of those shoes. Wondering how much they cost? $19.9 million! Speaking of daylight robbery, would you try a 23-carat gold biryani worth Rs43,000? We can imagine your dropped jaws, LOL!
What do you think of this story? Let us know in the comments section below.