We all are familiar with the current state of Pakistan and we know the future version of it by heart. Let's take a break from the political tension and walk done the memory lane of glorious days. Believe it or not, these things actually happened in Pakistan in the past.
1. The Legendary boxer, Muhammad Ali, arrives at a college in Lahore during his 1988 visit to Pakistan.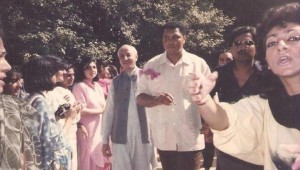 2. 
American tourists travelling to Lahore from Karachi on a Pakistan Railways train (1976)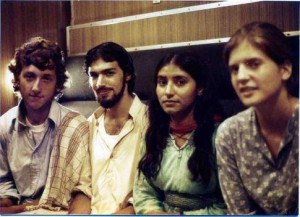 3. 
Che in Karachi: Yes, that's the great Marxist revolutionary and legend, Che Ernesto Guevara, standing along side Pakistan's first military dictator, Ayub Khan.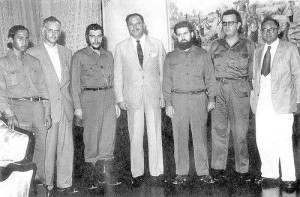 4. 
Time when a Pakistani president could easily slap U.S President in Fun That is how strong the relations were!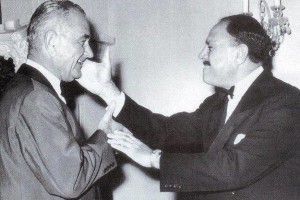 5.
Ava Gardner shooting a scene at the Lahore Railway Station in 1954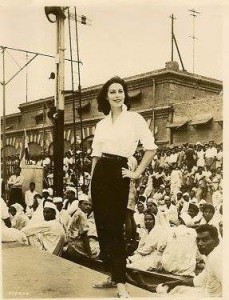 6. 
A 1964 PIA press ad featuring famous Hollywood comedian and actor Bob Hope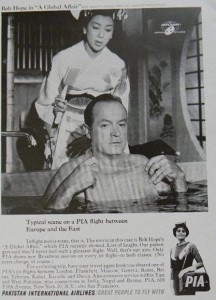 PIA was one of the first airlines in the world to introduce in-flight entertainment. It regularly featured in all the prestigious top-10-airline lists for over 20 years, before dropping out in the mid-1980s.
7. 
Future US President, Barak Obama with a Pakistani friend in Karachi in 1982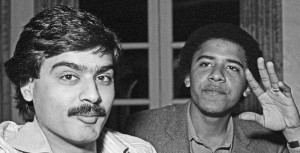 8.
Karachi Beach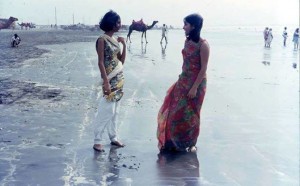 9. 
Pakistanis and tourists wine and dine at Karachi's Beach Luxury Hotel in 1969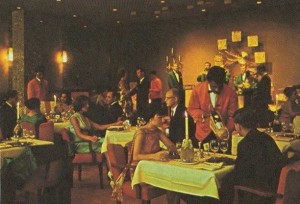 10.
Pakistanis and tourists wine and dine at Karachi's Beach Luxury Hotel in 1969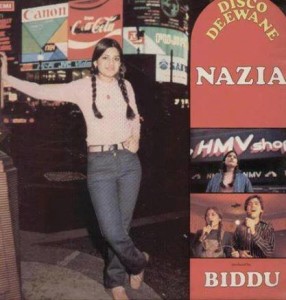 11.
This is a 1974 picture of Karachi's iconic Pearl Continental Hotel (then called The Intercontinental)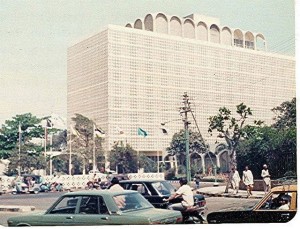 Notice the short walls of the hotel, hardly 3 and a half feet tall! Now compare them with the tall, thick walls and the chaotic barbed wire that surround the same hotel today and what with all the concrete barriers and dozens of armed security personnel that one has to go through.
12.
The first men on the moon lands in Pakistan. Astronauts Neil Armstrong and Buzz Aldrin