The long awaited Coke Studio 9 is just around the corner and this season's artist lineup has just been revealed. And it is not what you can usually expect. This time, Coke Studio is going to feature over 30 artists and it can be said it is going to be the biggest season so far.
WHATS NEW
Gone are the days where Rohail Hyatt would be producing the music alone, then came Strings to try their luck with Coke Studio. Now there is something we could never have respected. This time there are 6 producers and each one of them has everything different to offer.
Here is the list of Coke Studio 9's producers
1. Noori
Noori have appeared thrice in Coke Studio and this time as producers. According to sources, Noori is expected to work with Symt vocalist Haroon Shahid, Qurat-ul-Ain Balouch (QB), Call singer Junaid Khan, Momina Mustehsan and Zeb Bangash. Ali Noor and Ali Hamza themselves are expected to have 2 songs.
2. Jaffer Zaidi
Jaffer has been a part of Coke Studio as the member of house band for a very long time so it won't be a surprise to see him yet again. But this time, he is also a producer. His team includes maestros like Ali Azmat, Javed Bashir, Sanam Marvi and Saieen Zahoor.
3. Shuja Haider
Another addition to this season's Coke Studio will be Shuja Haider. His lineup includes Meesha Shafi, Naeem Abbas Rufi, Momina Mustehsan, Umair Jaswal and Ustad Rahat Fateh Ali Khan.
4. Shani Arshad
So it can be said that Shani's team is the most star studded and diverse that includes the likes of Ustaad Rahat Fateh Ali Khan, Amjad Sabri, Ali Sethi , Abida Parveen and Sara Haider. Rahat and Amjad Sabri are expected to perform a Qawwali together.
5. Shiraz Uppal
The greatest news about his team is that it includes our very own Mehwish Hayat who is making her Coke Studio debut. Other than that veteran Punjabi singer Naseebo Lal will also be seen with Umair Jaswal this time.
6. Faakhir
Faakhir is going to step into the world of Coke Studio for the first time. He has never been a part of it before, neither as a singer nor a producer. His team includes  Zeb, Rahat and Lahore-based singer Damia Farooq.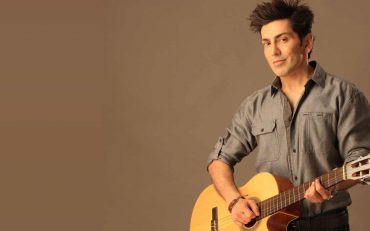 THE FULL LIST OF ARTISTS THIS SEASON

1.  Noor Zehra
2. Haroon (Symt)
3. Qurat-ul-Ain Balouch
4. Junaid Khan (Call)
5. Zeb Bangash
6. Ali Azmat
7. Javed Bashir
8. Sanam Marvi
9. Saieen Zahoor
10. Ali Khan
11. Sara Haider
12. Ustad Rahat Fateh Ali Khan
13. Amjad Sabri
14. Abida Parveen
15. Ali Sethi
16. Naeem Abbas Rufi
17. Momina Mustehsan
18. Damia Farooq
19. Natasha Khan
20. Rafaqat Ali Khan
21. Mehwish Hayat
22. Asif
23. Danish
24. Naseebo Lal
25. Umair Jaswal
So like every season, we can expect a lot of good stuff from Coke Studio!