The long awaited season 9 of Pakistan's favorite television show premiered two weeks ago. This season has seen the new concept of introducing multiple musicians as producers in hopes of freshening up the sound but, it has ended up doing more bad than good for the franchise.
Pakistani music enthusiasts are a self contained island on their own. Without a solid base of information and understanding of music to validate their views on, they jump on any bandwagon they find. There's a very obvious pattern in their behavior that anyone with a keen observation can pick out.
Based on those obscure, inconsistent, random and utterly rubbish patterns of reaction of a Pakistani music listener, I have attempted to predict the audience's reactions on the upcoming episode 3.
1. Abida Parveen
Let's face it. Understood or not, Abida Parveen is easily everyone's favorite. And since she appears alone in this episode, the reactions are very easy to predict.
"Abida jee is the best."
"She is the pride of Pakistan"
"Kamaal kardia yaar. Aap love ho!"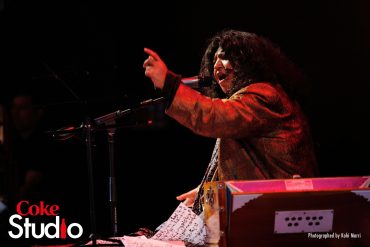 As if, Abida Parveen needed anyone's validation. Note that, here, the praises are not for her singing alone but to reflect and project one's superior taste and keen understanding in the art as well!
2. Faakhir Mehmood & Zeb Bangash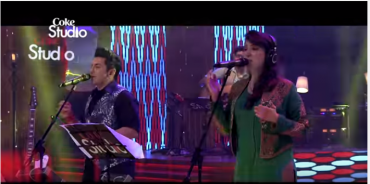 Cue the feminists triggering over Faakhir's name being written before Zeb's. Here, I'd like to remind them that this is not out of any angle on misogyny but solely owing to Faakhir's veteran status in the industry.
The reactions in this one are a little tough to predict. Since both of them have similar styles of singing, the music will be a perfect fit (I hope!)
The only way I can see this going wrong is people chanting "Faakhir ne sara gaana kharab kardia"
3. Shiraz Uppal & Mehwish Hayat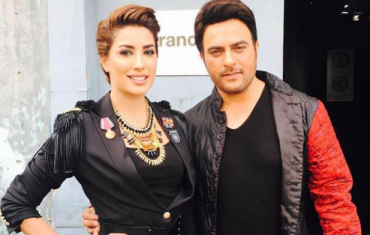 After the shouts of "parchi" has settled down, I'd like to bring to everyone's notice that Mehwish Hayat is not only a beautiful(mashaAllah) person, a good actress, an incredible dancer, owner of knife-sharp cheekbones(mashaAllah x 2) but also a trained vocalist. Give that woman a chance!
But, this won't happen. Shiraz Uppal's singing skills are well established to be top notch. Though, underrated, his voice has the soul and depth that all vocalists crave for. Which is why, I realize, that this song is going to be hated across the country even if it ends up pretty good.
"Parchi ko kyun khara kardia Shiraz bhai kay sath"
"Iss say acha tou main gaa leti hoon" claims Shaista who sang the national anthem once during independence day celebrations in her school.
"Stop being tharki over her looks! STOP objectifying women" shouts a vegan-feminist who has fought for women's rights online for 2 years.
4. Ahmed Jehanzeb & Umair Jaswal

Being an overall optimist and generally a very positive upbeat kind of a person, I hardly ever assume anything to be bad prior to having an actual experience. This, however, is a different story. Ahmed Jehanzeb and Umair Jaswal are powerhouses on their own, but I'm a little skeptical about a duet that puts them together.
Jaswal bhai, be warned. I can see "sasta nasha" and "grow up Umair. Stop acting like a child" comments coming from 23421 miles away. Be warned.
P.S. Thank you Coke Studio for coming out of your well and inviting Ahmed Jehanzeb finally!
See you again before episode 4!