Umar Khan, the famous YouTube personality, popularly known as UKhano, tied the knot in an intimate wedding ceremony on Sunday. He announced the news over the weekend on his social media. Now, Ukhano is being trolled for his wedding dance video that is making rounds on social media.
The infamous YouTuber who had been accused of sexual harassment took to his Instagram handle on Sunday to share pictures of his wedding reception. He wrote, "Something good came out of 2020 after all. Sharing a happy moment with all of you. Starting a new journey. Please pray for us. Love you all."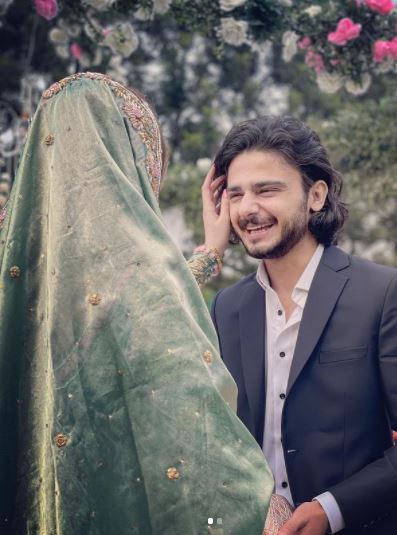 A few pictures from the wedding events surfaced on the Internet earlier. Even though the identity of the bride remains unknown, the newlyweds seem utterly in love.
The wedding event seemed like a shendi (a mixture of shadi and mehendi), where Ukhano and his bride were dressed in traditional attires. Moreover, the valima took place at an outdoor venue.
Moreover, the bride could be seen wearing a traditional red lehenga with golden embellishment, while Ukhano wore a white shalwar kameez coupled with a waistcoat draped in a hot pink banarsi dupatta.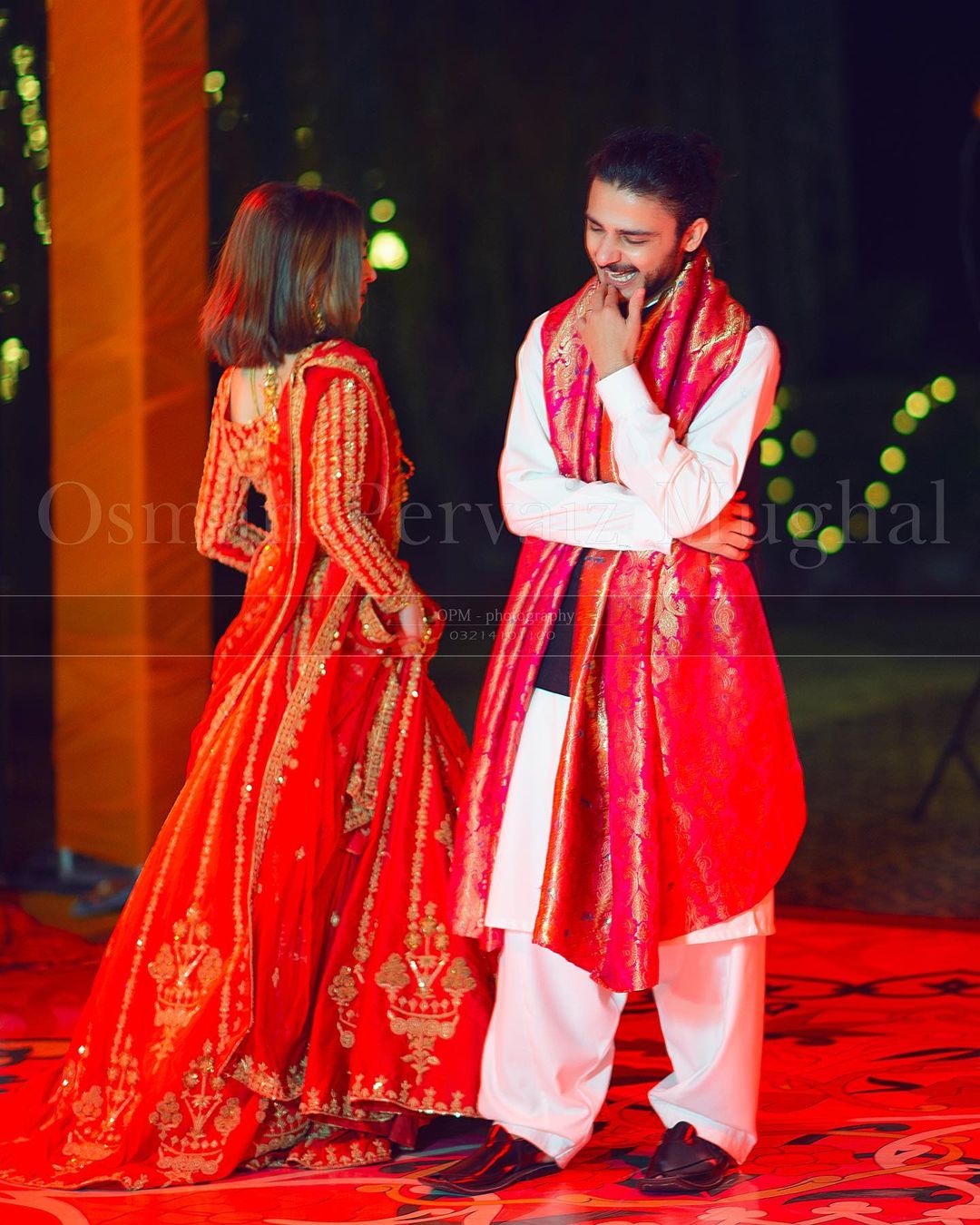 As of now, dance video of Ukhano at one of his wedding events is circulating on social media for which he is being trolled. In the video, Khan can be seen dancing like a fidget spinner. He literally lost it on the dance floor and went round and round like a full-blown manic episode.
They say there is no day like the day of your wedding, so enjoy it to the fullest. But well, Khan resorted to a total hysteria on his own wedding.
Check out the video here
So, what do you think? Yay or nay? Regardless, the video has turned into a meme on social media, sending people into fits of laughter.
Social media users troll the YouTuber
This one cracked us!
Many compared him to a washing machine
Beyblade, LOL!
HAHAHAHA…
As happy as a tornado?
Looks like the Twittersphere is having quite a field day with his dance video. But give him a break, people. Let the guy enjoy his own wedding however he wants to, even if that means going bananas.
Khan is a photographer, vlogger, content creator, as well as a theatre artist. He established himself as a successful vlogger of the country at just the age of 22 years where he uses his videos to put his ideas into reality and portray a positive image of the country.
Apparently, the vlogger had announced the news of his marriage earlier on his Instagram stories as well. Last year, Ukhano had been caught in a controversy against him where multiple women accused him of sexual harassment in July 2019. He denied all the allegations and deeming them as false claims. 
What do you think of this story? Let us know in the comments section below.