The night was bombastic with several heavy blows and knockdowns. Tyson Fury the British warrior retains the WCB heavyweight title against Deontay Wilder after a breathtaking bout.
It was the third and final chapter between these two fighters. As they previously collided in which Tyson fury dominated and brutally beaten the Wilder. Before the match, Tyson has said, that "If I lose the match, my career will be over."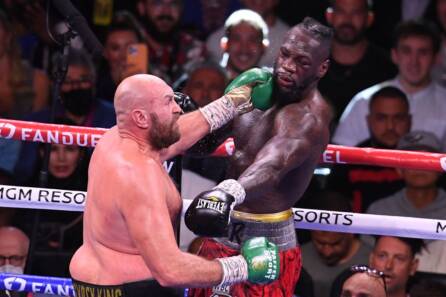 The Gypsy King has been undefeated since the day he entered the boxing profession. Like no one could beat him, he has now won 31 matches in which 21 bouts he finished by knockout.
The bout was so intense and heart-pounding that there was a time when Fury got closer to his first-ever defeat when Deontay Wilder knocked him down twice.
Gypsy King Retains The Title-Chapter Is Closed
Between them three matches took place, first went with a split decision draw, the second Tyson won it and became the WCB World Heavyweight Championship in 2020. But Tyson wasn't done and they came face to face last final time.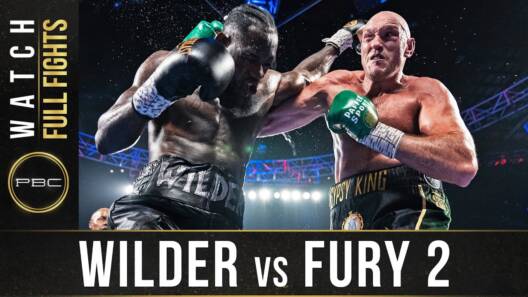 After being knocked down twice, Tyson got furious and, in the 11th, round he knocked Deontay Wilder out to close the final chapter with the title.
The fight was undoubtedly exceptional, Tyson performed like an undefeated boxer who wants to stay at the top and rule.
Post-Match Talk-Tyson Fury
In the post-match conference, Tyson Fury said, "I can only be the best of my day and I've done that. I'm the greatest heavyweight of my era, without a doubt."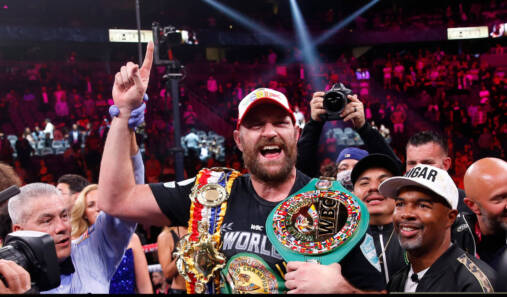 There's a long, long line of [great champions] and they go right back to John L Sullivan, Jack Dempsey, Mike Tyson, Lennox Lewis, Muhammad Ali, George Foreman, Ken Norton, Joe Frazier, the Klitschko brothers, even the guys from today like Anthony Joshua and Oleksandr Usyk and everybody else."
He continued, "They're all good champions, but without sounding too sharp and clever, I'd place myself right on top of the pile. I believe that I could beat anyone in history. Any man born, I believe I've got a really good chance of beating him."
Talking about the fight he said, "You go swimming and you're going to get wet. You mess with fire long enough, you'll get burnt.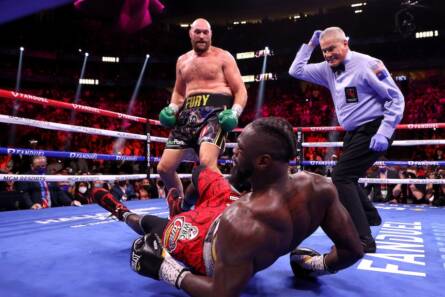 I've had three fights with the biggest puncher in the history of my sport, in my division. And he caught me. He caught me twice in the fourth round.
But I was never thinking, 'Oh, this is over.' I was thinking, 'OK, good shot, but I will get you back in a minute.' And I did.
"I was very conscious, saw the ref goes 'three, four. I was always there. He shook me. He put me down. But that's boxing and its life, as well.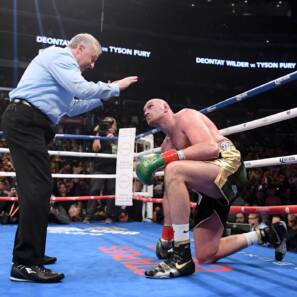 It's not about how many times you get put down or how many times you lose. It's about how you can come back and get up and keep moving forward."
"That's what I'm here for. I traveled the world for so many years to find challengers and he gave me a worthy challenge tonight for sure."
Tyson Got Scared When He Knocked Down
"I came into this fight tonight thinking you can only do your best in life and whatever's destined, written in the stars for you, will be. And that's it. I trained hard, I dedicated my life and I got the victory tonight."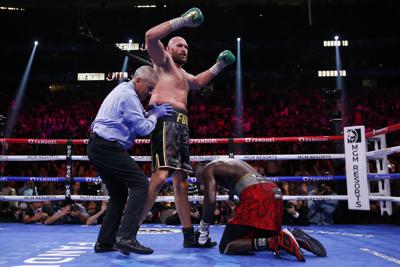 "I've just earned a well-earned break from everything," Fury said. "Been away from my family for six months. Before I start thinking about fighting other men, I'm going to bask in this victory.
Because this tonight was one of my greatest wins. I got off the floor to do it. And I'm the big dog in the division.
He concluded, "I will never let anybody tell you can't. Because tonight, again, I've shown that it's very possible to achieve anything you ever want as long as you believe it."
"Boxing History," Warren said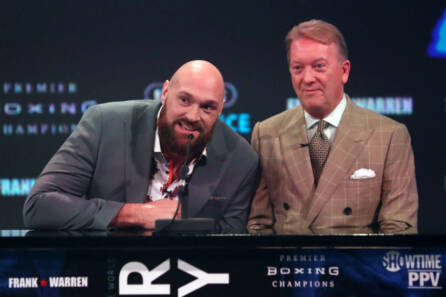 Frank Warren the promoter of Tyson fury said, "It is the best live heavyweight fight I have ever seen. Two warriors in there who gave everything. My only regret is the Brits weren't here as well, even though the atmosphere was marvelous… he [Fury] is the standout heavyweight of his generation, bar none."
That's the second big fight of WCB, in June Floyd Mayweather has defeated YouTuber Logan Paul in an entertaining match.
People are expecting another big Tyson Fury fight next year, but till then people will not forget this big rivalry that changed the undefeated streak and title in just three chapters.
What do you think of the story? Tell us in the comments section below.