Today, another pride of this country left us in tears and stunned the nation. The Nuclear Scientist Dr. Abdul Qadeer Khan passes away today at the age of 85.
Dr. Abdul Qadeer khan has done so much for this country, made it a nuclear power nation and today he's gone just like that. The whole nation couldn't bear the news, that's the second saddest news in two consecutive weeks.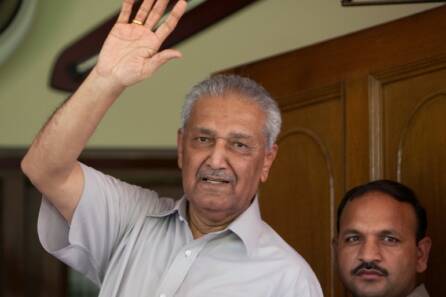 First, Pakistan lost the King of Comedy Umer Sharif last week and now Dr. Sahab. Dr. Abdul Qadeer Khan demised in Islamabad at a local hospital.
As per the sources, his condition wasn't good at all and that's the reason he was being transferred to another hospital with lung problems.
Dr. Abdul Qadeer Khan No More With Us
The father of the Nuclear Program Dr. Abdul Qadeer Khan born on April 1, 1936, in Bhopal. He's a renowned Pakistani metallurgist and nuclear scientist.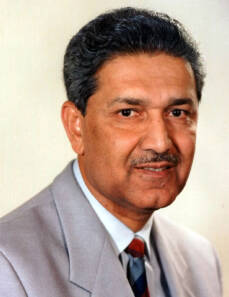 When people migrated from India to Pakistan, his family was among them. He took his engineering education from the Netherlands in 1967, later on, he focused on receiving a doctorate in metallurgical engineering which he got from Belgium.
To the world, he's known as the "Father of Islamic Nuclear Bomb" and also the founder of gas-centrifuge enrichment technology for Pakistan's Nuclear Deterrent program.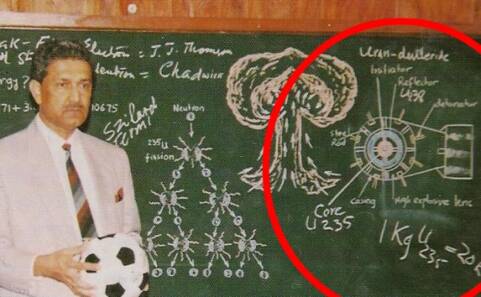 Dr. Abdul Qadeer Khan became famous overnight when he responded to India in May 1988 by conducting its nuclear test which made him popular all over the world.
That test made Pakistan the only Muslim country to become a nuclear power and worldwide seventh country to possess nuclear weapons.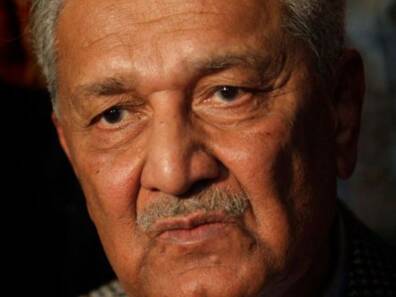 He also developed the Muslim world's first atomic bomb. Among all these achievements, Dr. Abdul Qadeer Khan was the first one who was awarded four times presidential medals. Two times Nishan-e-Imtiaz (Order of Excellence) and once Hilal-e-Imtiaz.
Dr. Abdul Qadeer Khan left no chance in making Pakistan the most powerful in terms of nuclear power and he made the nation proud with his innovations.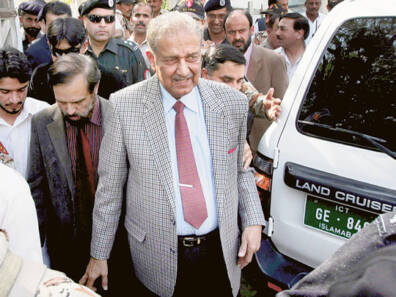 Even though he did so much for the nation, still he has been accused by the army chief and president Pervez Musharraf of running a proliferation network for nuclear material.
It happened in 2004 when he was facing the allegations of nuclear scandal. Soon Pervez Musharraf announced, Dr. Abdul Qadeer Khan recorded a confession in which he takes full responsibility for all the nuclear proliferation that had been revealed.
'We Tried Our Best'-Doctors
In the early morning at 6:00 am, Dr. Abdul Qadeer Khan was brought to KRL hospital when his health condition gotten worse.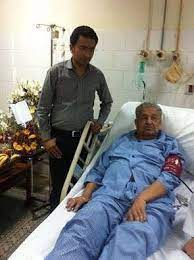 According to the sources, "nuclear scientist experienced discomfort in breathing after which he brought to the hospital. However, his health took a turn for the worse when his lungs started bleeding."
The Doctors did their best to save the scientist, but couldn't, and at 7:04 am Dr. Abdul Qadeer Khan passes away. Doctors also shared the reason for death, "Dr. Abdul Qadeer Khan passed away as his lungs collapsed."
Soon the news came out, PM Imran Khan tweeted, "Dr. Khan was loved by the nation because of his critical contribution in making Pakistan a nuclear weapon state."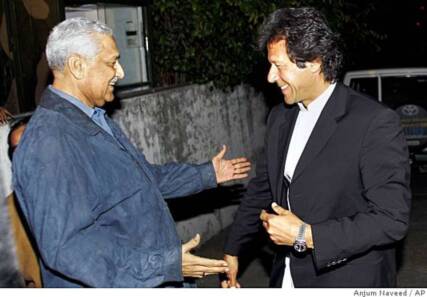 "This has provided us security against an aggressive much larger nuclear neighbor. For the people of Pakistan, he was a national icon,"
President Dr. Arif Alvi said, "he had personally known Dr. Khan since 1982." "He helped us develop nation-saving nuclear deterrence, and a grateful nation will never forget his services in this regard."
The Interior Minister Sheikh Rasheed shared the details about his treatment. "Every possible arrangement has been done."
Condolences Sheet Spread On Twitter – #DrAbdulQadeerKhan
The moment news spread all over the internet, people expressed their love and condolences. The hashtag started #DrAbdulQadeerKhan which is trending on the internet.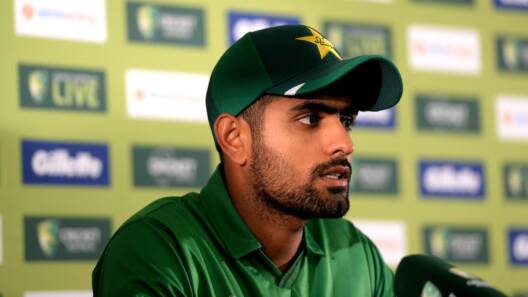 From politicians to celebrities everyone shared their condolences. Babar Azam tweeted, "Sad to learn about the death of our national hero and asset who dedicated his life for our country.
His contributions made us stand proud and strong. Sir, you will always be remembered as #Mohsin-e-Pakistan and we will forever be indebted to you. Thank you, #DrAbdulQadeerKhan."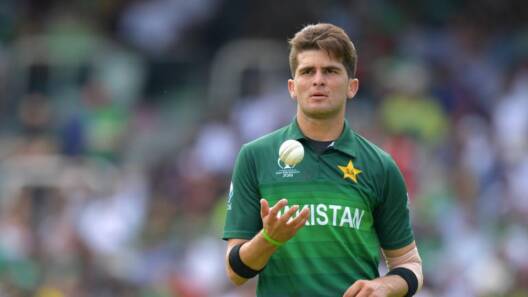 Another Pakistani star pacer Shaheen Shah Afridi said, "we have lost another gem and an unapologetic patriot. #Mohsin-e-Pakistan, a real-life hero and savior of Pakistan.
Our nation will never forget your contribution for the sake of our beloved country. May Allah ta'ala grant you highest place in Jannah, #DrAbdulQadeerKhan."
Dr. Abdul Qadeer Khan's funeral will be held at Faisal Mosque in Islamabad at 3:30 pm.
What do you think of the story? Tell us in the comments section below.